Five CES Gadgets for Small Businesses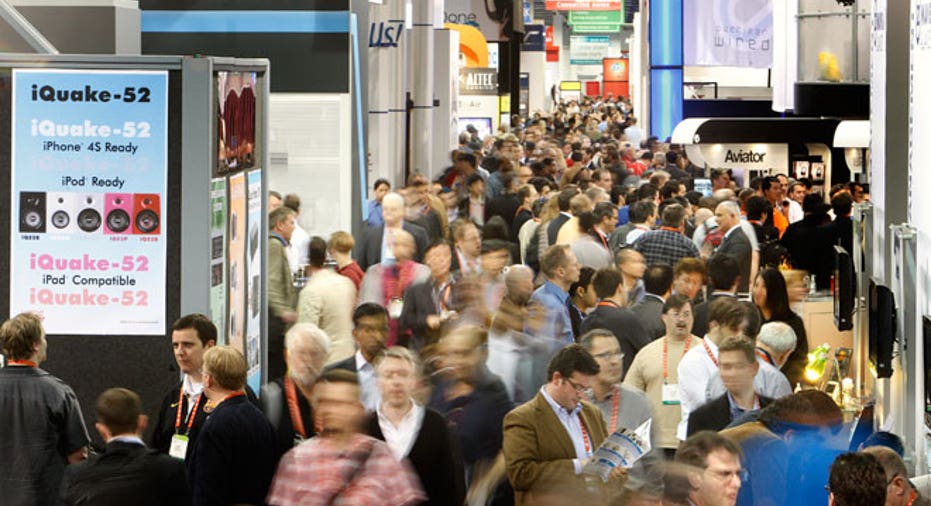 The Consumer Electronics Trade Show isn't only about the next big-screen TV and ultra-thin notebook computers and smartphones. The world's largest consumer technology tradeshow also unveils a host of new technology to help small business owners run their companies more efficiently. From super light computers to secure, portable hard drives, here's a look at what entrepreneurs should keep an eye of out for throughout the year.
Hewlett-Packard's Envy Ultrabook (http://www.hp.com/united-states/campaigns/envy14-spectre/overview.html)
Be the envy of clients and investors with this portable computer. HP used Corning Gorilla Glass to make the majority of this ultra-thin device that is scratch resistant. While the computer is geared toward consumers, it's also ideal for small business owners that want to show PowerPoint presentations in style with its full 14-inch screen. The ENVY doesn't come cheap, it will hit store shelves on Feb. 8 with a price tag of $1,399.99
Windows 8 (http://windows.microsoft.com/en-US/windows-8/preview )
Giving the keynote presentation once again at the Las Vegas show, Microsoft used some of its stage time to tout its newest, yet-to-be released operating system, Windows 8.
Like its past operating systems, the computer software company is claiming this one will be better than previous ones with a faster bootup time, an interface that works for both desktop and touchscreen computers, and best of all, it can work on existing hardware, saving small businesses money from not having to upgrade computers.
Motorola Droid 4 (http://www.motorola.com/Consumers/US-EN/Consumer-Product-and-Services/Mobile-Phones/DROID4-BY-MOTOROLA-US-EN)
For business users, having a full keyboard on their smartphone means less time typing and fixing typos, and more time conducting business. Motorola's Droid smartphone has been popular among the Android crowd, but lacked a full keyboard feature…until now.
The company unveiled the Droid 4 and its pull down QWERTY keypad earlier this week. The phone also has a display designed to withstand scrapes and scratches, and is even protected from water. In addition to all that, the Droid 4 boasts a dual-core 1.2 GHz processor, 1GB of RAM and the ability to act as a Wi-Fi hotspot for up to eight devices.
Amped Wireless High Power Wireless-N 600mW Gigabit Router  http://www.ampedwireless.com/products/r10000G.html
Wireless routers are great, expect when the reach isn't far enough to cover all areas of your office or home. Amped Wireless is addressing those limitations with its newest router. For $149.99, small business owners can get long range, high-performance wireless Internet access of up to 10,000 square feet. According to Amped, the router is ideal for large homes, backyards and multi-floor offices or warehouses.
Amphibious 7X  http://www.rocstor.com/products/amphibious-7x.html
Protecting sensitive data is critical for every small business. RocStor claims to take security to the next level with its Amphibious 7X. In addition to built-in encryption, the hardware uses a smartcard and a keypad on the device letting you key in your pin directly to the device. This  prevents someone from stealing your keystrokes and getting access to the data. On top of all that, the Amphibious is ruggedized and fits in your pocket. The device will be available in the first quarter, and according to CNET, will cost around $350.