Five Best Cards for Newly-Minted Alumni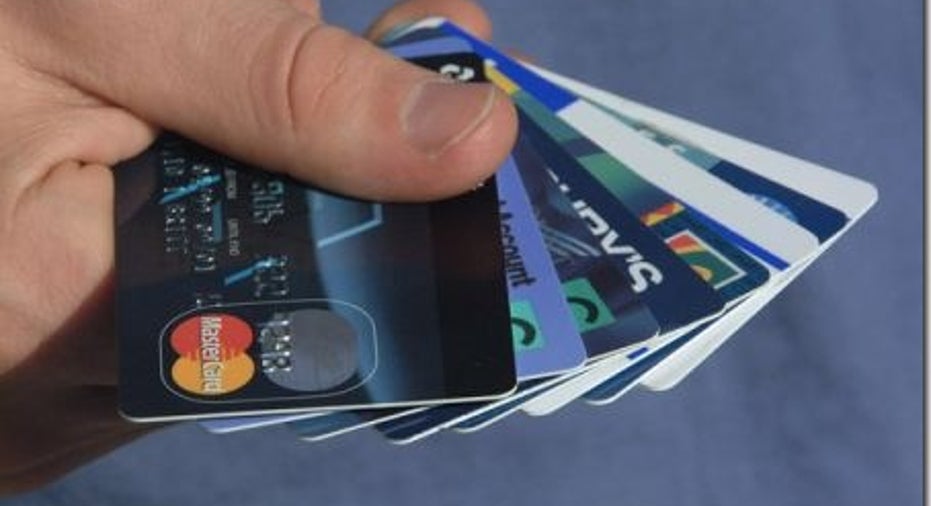 Choose a credit card issuer that you think you'll want to do business with for years. Most lenders offer versions of their most popular credit cards with relaxed underwriting guidelines (and smaller credit limits) just for students and recent graduates. Your student credit card won't expire once you hang your diploma, either.
Keep your card for a few years beyond graduation, and you'll likely enjoy a higher credit score when it's time for you to buy a car or a house. Even if you ditch your lender's "student" account after a few years in favor of a credit card with stronger rewards, you'll still enjoy the benefits of long-term loyalty.
No credit: a "thick envelope" could mean a "thin file"
If you scored a sweet set of scholarships and loans for your degree, you may not have needed much credit during your undergraduate years. That means you've got what credit experts call a "thin file," a credit report so minimal that lenders can't get a read on you.
Discover Student Card aligns with that lender's foray into student loan financing, offering a strong starter account for students with minimal credit histories. You'll get access to CashBack Bonus rewards, purchase protection, and a reasonable APR. With no annual fee, this card can help you build a better credit history if you manage it properly.
Balancing a high GPA with a low credit score
It's more likely that your school made you complete a physical education course than a financial literacy program. Use this time in your life to get good at keeping track of monthly bills. Monitor your purchasing, and get comfortable spending less than you earn each month, even if it means saying "no" to some things.
American Express prepaid debit cards let you start fresh with a no-fee account that works a lot like their traditional charge cards. Run as many of your routine purchases as possible through your card for a year, and AmEx will use that information to decide whether you've earned some unsecured credit with a Green Card or a ZYNC Card.
Scraping by with high credit utilization
Some lenders look at percentage of available credit across the board, while others hate seeing any of your accounts creep above 50%. A strong balance transfer credit card can help you shift those balances, while giving you a breather to catch up on finance charges.
Citi Forward for College Students offers a decent balance transfer offer for recent graduates. If you think you can pay off your debt in about six months, use their zero APR teaser to knock down that balance. If not, use this account to even out your balances across all your credit cards.
Sailing through with great credit
If you're the kind of overachiever who crushed your SATs and your GPA, you've probably already mastered your FICO score. Congratulations! Now, it's time to find a job. Lenders will offer you better terms once your disposable income can cover your whole balance in a crisis.
Chase Freedom Visa offers a no annual fee card with a cash-back reward that can save you plenty of cash as you launch your new career. Like any rewards credit card, you'll get the most from Chase Freedom if you pay down your balance every month. Take advantage of seasonal offers to earn as much as 5% back on eligible purchases.
Credit cards for financial newbies
Many students sail through school without needing a credit card. Whether you lived entirely off your financial aid package or got extra cash from your family, you haven't given lenders much of an idea how you'll act when faced with a monthly credit card bill. Fortunately, a few banks offer student credit cards that coach you through the experience.
Journey Student Rewards from Capital One offers incentives for managing your account properly. Swipe it for everyday expenses, then earn rebates of up to 1.25%. Just use the bank's website and text alerts to keep from missing a payment. If, for some reason, you don't qualify for this account, try one of Capital One's secured credit cards to launch your credit history.
With average student debt topping $25,000, now isn't the time to treat a credit card like a source of emergency income. Don't pay your student loan bill with your credit card, either. You'll lose important state and federal protections, even if you've got a strong balance transfer offer. Stay focused on your goal of building a credit history as you launch your career, so your long-term financial objectives can fall into place when the time's right.
The original article can be found at CardRatings.com:5 best cards for newly minted alumni