Five Bad Financial Fumbles by NFL Players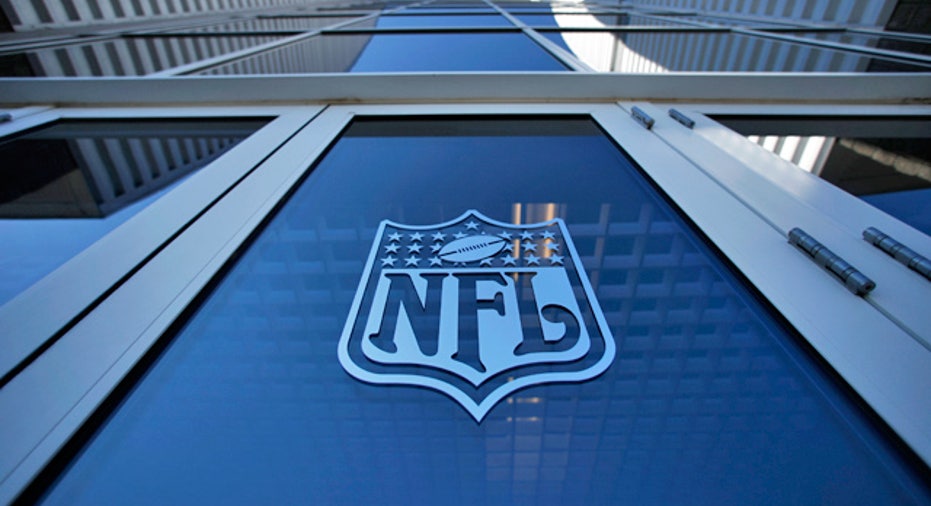 NFL players make the same kinds of financial mistakes regular people make. They live beyond their means, become victims of Ponzi schemes and make risky investments.
Click ahead to read about the money mistakes of five current and former NFL players and what you can learn from them.
John Elway Tackled by Ponzi Scheme
Hall of Fame quarterback John Elway often escaped trouble on the field. But in 2010, Elway and a business partner invested $15 million with a hedge-fund manager who was arrested on charges that he ran a Ponzi scheme, The Denver Post reported. Elway lost $3 million.
Athletes can fall victim to Ponzi schemes if they do a poor job vetting the people who are handling their investments, says Michael Chasnoff, chief executive of Truepoint Inc., a wealth management company in Cincinnati.
Athletes often think they can trust the person investing their money if he or she was recommended by someone the athlete respects.
Investors have to perform their own due diligence no matter how much they trust the person who recommends an investment adviser, Chasnoff says.
The National Association of Personal Financial Advisors offers a questionnaire to help investors interview potential advisers. Before signing on, an investor should also contact the adviser's other clients as a reference.
Look for advisers who are known in the community and give back to the community through charities or nonprofit groups. "They are usually very professional, high-integrity people," Chasnoff says.
Car Dealership Trips up Deuce McAllister
Former New Orleans Saints running back Dulymus Jenod "Deuce" McAllister had more success on the field than he did selling cars. In 2009, Nissan sued McAllister's car dealership in federal district court for the return of vehicles valued at almost $5.7 million. Soon after, the dealership filed for bankruptcy.
"It's basically the tough economic times that we're in," McAllister told The Associated Press.
Benjamin F. Renzo, author of "Hall of Fame: How to Manage Financial Success as a Professional Athlete," is a big proponent of athletes trying to build successful businesses.
Even so, a lot of players don't hire advisers who understand the risks of starting a business, Renzo says. Some athletes have their agents advise them on these issues. But they're not qualified to give financial advice.
Athletes should invest only what they can afford to lose. Private investments should only make up about 10% to 15% of an athlete's investing net worth, Chasnoff says.
"You don't want to be swinging for the fences," Chasnoff says. "It's not a prudent way to go about accumulating wealth."
Mark Brunell Invests Heavily in Real Estate
New York Jets backup quarterback Mark Brunell filed for bankruptcy protection in 2010. He owes $7.4 million.
Brunell was forced to file for bankruptcy because of two failed business partnerships. These included a real estate development company called Champion LLC and a partnership that invested in 12 Whataburger restaurant franchises in the Jacksonville area, according to The Florida Times-Union.
When investing in real estate or a real estate development company, an athlete needs to be able to finance it for five to 10 years to give the business time to get off the ground, Chasnoff says.
A good rule of thumb on any investment is to spend as much time thinking about what will happen if it fails as you do thinking about what will happen if it succeeds, he says.
Drew Bledsoe Loses on Technology Investment
In 2008, former NFL quarterback Drew Bledsoe and some other current and former players sued UBS Securities LLC and UBS Financial Services Inc. Bledsoe invested in a startup company called Pay by Touch through UBS, according to lawsuit filed by the players in Superior Court in San Francisco.
Bledsoe and the other plaintiffs allege that UBS concealed the past legal troubles of the founder of Pay By Touch. Pay By Touch was developing technology to allow people to use a fingerprint to pay for things with a credit card rather than having to actually swipe the card.
"(John P.) Rogers had such a detailed history of criminal and civil misconduct and tax evasion prior to his involvement with Pay By Touch that any knowledge of this would have warned investors," the lawsuit states.
There are plenty of stories of companies that make a great business pitch to investors, claiming their company will be the next Google, Chasnoff says. But before you know it, the business closes down and you can't find the people who organized it.
An investor's financial advisers should do a thorough job vetting startup companies seeking an investment, he says. A key red flag is whether an adviser is being compensated for presenting an investment opportunity to his client. That's a major conflict of interest, Chasnoff says.
Dez Bryant Sued for Nonpayment
Dallas Cowboys wide receiver Dez Bryant has been making headlines for off-field issues since college. Earlier this year, two jewelers alleged Bryant owed them more than $800,000 for jewelry, sporting event tickets and loans, according to USA Today. He settled one lawsuit, but the other is ongoing, WFAA-TV reported last month.
Chasnoff works with athletes to help them avoid excessive spending and to figure out how much they can afford for housing, food, clothing, entertainment and investments.
"These are habits that any individual needs to get into," Chasnoff says. Even athletes flush with money need to pay monthly costs like gas or electric bills and allocate funds toward long-term wealth management before spending cash on leisure and investing projects.
"Most people will be financially stronger if they live within a plan," Chasnoff says.