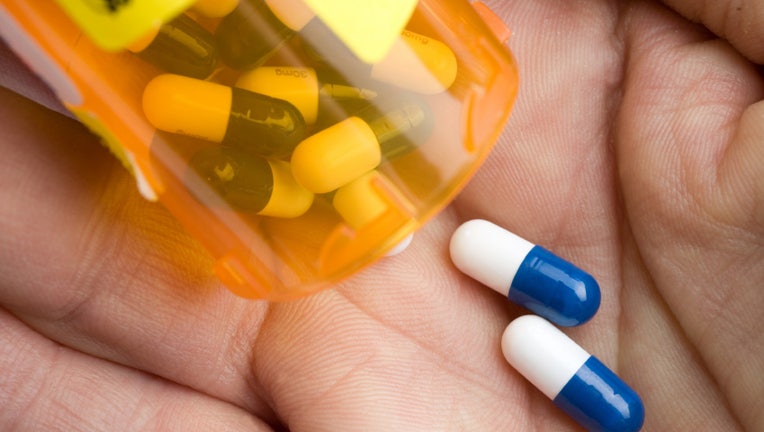 The price of prescription drugs has been steadily increasing recently with Americans dishing out billions of dollars every year. According to the Centers for Medicare & Medicaid Services, Americans spent $269.2 billion on prescription drugs in 2011, and that number is only expected to increase.
Prescription drug costs can devour too much of consumers' budgets, but there are apps that are working to lower the cost and offer more affordable alternatives. Here's a look at five:
Claiming to get discounts of as little as 10% to as much as 85%, this free app lets you compare prescription drug prices at your local pharmacies. All you have to do is type the name of your drug and the app will quickly compare cash and discount prices at local pharmacies. Show the discount codes on your phone or use the company's free discount card when checking out at the pharmacy and let the savings begin.
This free app lets you search for the prices of prescription drugs at local pharmacies and save you money through its free drug discount card but the app makes it easier for you to find the pharmacy. With the app you can find the nearest pharmacy, get directions, click to call and save the pharmacies you visit in your favorites. Prescription Saver claims to save users up to 75% off ay FDA brand or generic prescription drugs at every major retail pharmacy around the country. You can even share your savings through Facebook, Twitter and email.
This free app compares prices for prescription drugs at local pharmacies as well as online, which gives users access to prices, coupons and savings tips for more than 6,000 drugs in 75,000-plus pharmacies.
The app also lists a number of pharmacies that have generic drugs for less than $4 per order and some that offer certain generic prescription drugs for free. GoodRX will also send you refill reminders with the current prices of your prescription drugs so you have to pay more than necessary.
Testing over-the-counter prescription drug costs to find one that works can be a pricey endeavor, but this app eliminates the guessing game.
The OTC Plus app, which was designed by board-certified doctors, provides users with a list of over-the-counter medications that meet their particular symptoms. In addition to matching your sickness with a drug, the app will send available coupons to your mobile phone and will show you how to read the labels on the medicine.
Drugstore Apps
Big-named pharmacies like CVS, Walgreens and Rite Aid don't want to be left behind in the mobile app craze, which is why they all have free apps for pharmacy customers.
Each store has launched apps make it easy for users to fill and refill prescriptions, search weekly ads for discounts, manage their loyalty cards and identify pills based on imprint, shapes and color information.
CVS lets app users access prescription drug history, while Walgreens' app will remind you to take your medication.