Fitness Trends to Look for in 2014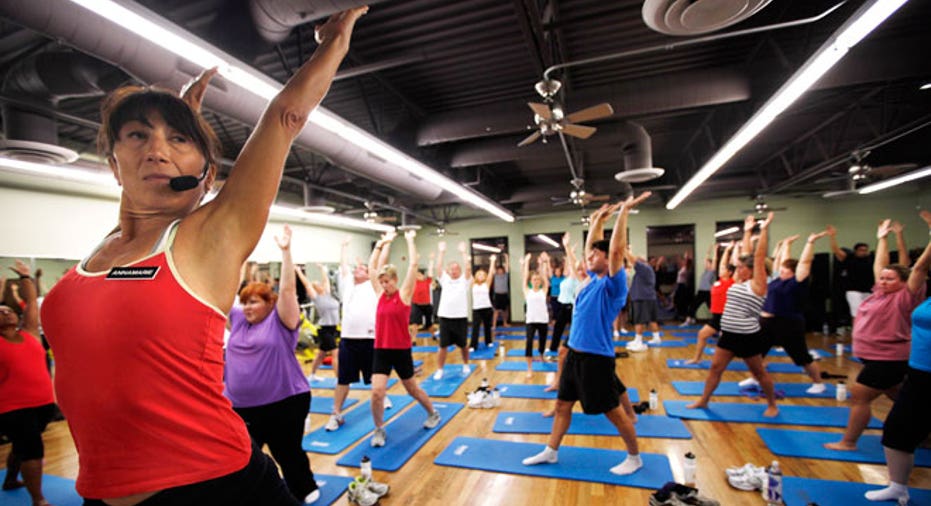 If losing weight is on your New Year's resolution list, here's some good news: fulfilling that goal might not mean long hours at the gym.
Shorter and high-intensity workouts will be a top fitness trend next year, according to the American College of Sport Medicine's Worldwide Survey of Fitness Trends for 2014.
For the last eight years, ACSM polls fitness professionals to identify the latest developments, and this year high- intensity interval training was named the top trend.
"While being offered as a possible trend in previous surveys but not making the top 20, high-intensity interval training was No. 1 in the survey for 2014," says Dr. Walter Thompson, an associate dean for Graduate Studies and Research in the College of Education at Georgia State University. "Despite the warnings by health and fitness professionals of increased injury rates using high-intensity interval training, this form of exercise has become popular in gyms all over the world."
High-intensity interval training usually takes 30 minutes to complete and typically involves short bursts of powerful exercise followed by a brief recovery. While the time necessary for the training make it an attractive workout option, survey respondents did point out the high rate of injuries associated with the workouts and the need for more trained professional teaching the classes.  Examples of these programs include the P90X at home workout and CrossFit, which you can find at gyms and fitness facilities around the country.
Those looking to get in shape without paying for a gym membership are in luck. Body weight training ranked as the second most popular trend for 2014. This type of workout uses your own body weight to get in shape through exercises like of push-ups, pull-ups and squats.
If you aren't well versed in body weight workouts, there are many low-cost apps to help you out. The Bodyweight Training: You Are Your Own Gym app costs $2.99 and provides more than 200 exercises and a 10-week fitness program that takes less than 40 minutes a day. The Gorilla Workout app costs 99 cents and offers no-equipment workouts that combine cardio and strength training to achieve the best results in the shortest amount of time using your own body weight.
Just like in fashion, trends in the fitness world come and go.  According to Thompson, Zumba, which ranked No. 13 in 2013, fell off the top 20 list for 2014 along with Pilates, spinning, stability ball and balance training. Thompson says these exercises short time in the spotlight means they were "fads not trends."
However, he says some survey respondents take a different view. "Some of the survey respondents still argue that the persistent sluggish economy has influenced the results of this survey and that focused training programs that require expensive equipment or technical instruction are not supported because of the increased cost."
There has been one fitness trend that has remained popular since the survey was launched eight years ago: strength training. While it dropped to the No.4 spot from No. 2, it remains a top trend for losing weight.
Strength training requires using weights or resistance bands to build and tone muscles and can be adapted for any level of fitness.
"Many younger clients of both community-based programs and commercial clubs train exclusively using weights," said Thompson. "Today, there are many other individuals [men and women, young and old, and children] whose main focus is on using weight training to improve or maintain strength."