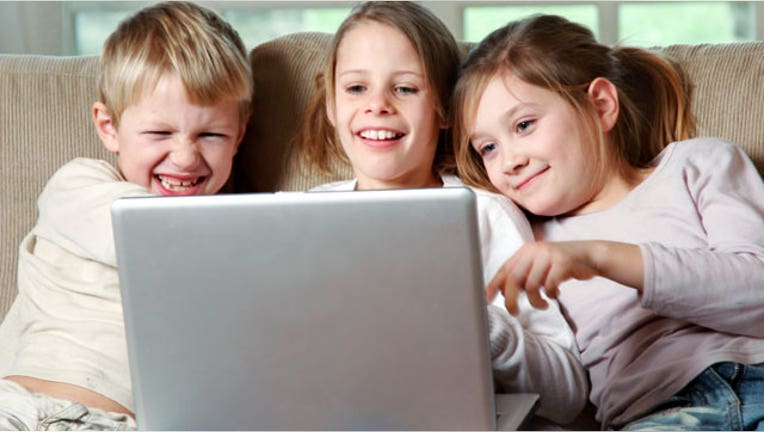 Welcome to OnSale at FOXBusiness, where we look at cool stuff and insane bargains.
A portable fitness tool makes a game out of staying fit – and it's made just for kids. This free apps wants you to find other free apps, which is good news to your budget. Back up your computer for cheap with this tiny, new device from Toshiba. And this new service will have you pulling off gourmet dinner parties like a pro.
Get Fit Games
OnSale told you about the latest fitness gadget from Fitbit that is geared toward adults, but what about ways to stay in shape for the kids? That's where a nonprofit organization called HopeLab comes in. A subsidiary of the group, called Zamzee, has a new tool for helping kids stay motivated to get fit.
The Zamzee is a device that lets kids track their daily activity and track their fitness pursuits online. To help kids stay motivated and interested, there are opportunities to change levels and earn rewards, such as a gift card or an iPod. There's no monthly fee to use the Zamzee, which costs just $29.95 and can go up to two weeks on a single charge. The device, which fits conveniently in a pocket, comes in four different colors. Order one here.
Daily Freebies
If you have an aversion to paying for apps, or if you like to find a deal wherever you can, you're in luck. AppsGoneFree tells you when popular apps in the app store are available free of charge, due to a promotion or contest.
With new updates every day, AppsGoneFree finds the latest deals for great iOS apps for your iPhone and iPad. It also has a feature called AppBump, which lets you nominate your favorite apps that you'd like to see go free at some point.
AppsGoneFree will approach the developers with the most "bumps" or nominations and immediately notify you if it ever becomes available free of charge. Download it at the App Store.
Back it Up
Looking for a portable hard drive to back up your collection of music, videos and anything else you have on your computer? A new solution from Toshiba has a great option – and it's about the size of a smartphone.
The Canvio Slim has 500GB of space and is compatible with PC and Mac. With a USB 3.0 connection, it's easy to connect and instantly back up your media collection or next novel. Available in black or aluminum, this spacious hard drive costs just $115 or so. Check it out in stores next month or order one at ToshibaDirect.com.
Chef's Special
If you're a fan of food delivery service, you'll want to check out Pop-Up Pantry. Why go grocery shopping when you can have a three-course meal brought right to your door? All you have to do is send your dinner party invitations and reheat the affordable, gourmet cuisine. Complete, five-star meals for two start at just $17 per person. After you have your first meal, you can choose from no-obligation subscription plans – with new menu options appearing on the first of each month.
Start building your chef-inspired menu by visiting Pop-Up Pantry online
Know of a killer deal or insane bargain? Email the goods to OnSale@FOXBusiness.com or follow us on Twitter and share the wealth.