First Presidential Debate's Financial Fallout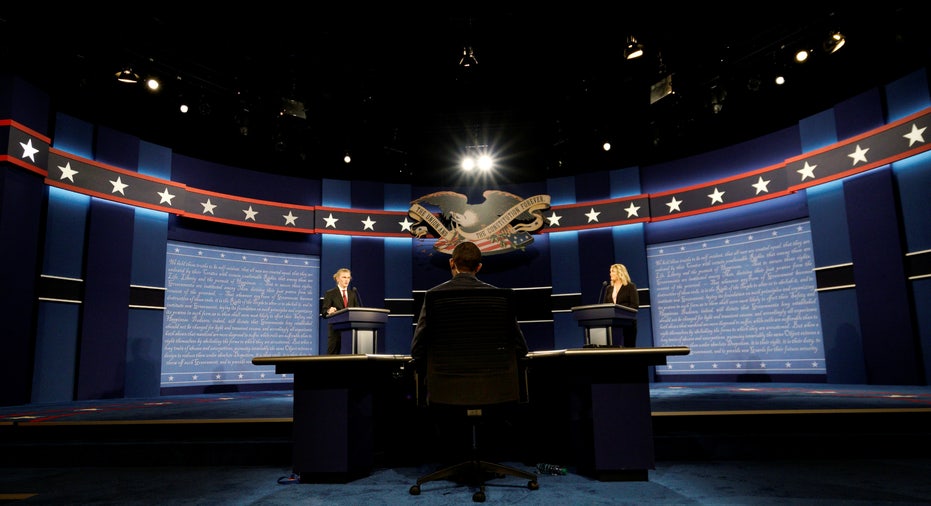 The first presidential debate is just a few hours away and while everyone is eyeing the political ramifications, the fiscal toll it takes to produce such a massive event is also in the spotlight.
"In 2012, we [Hofstra University] ran about $4.5 million. We are expecting closer to $5 million this time.  We are still taking orders for special services, for example media requests right now" Melissa Connoly, VP of Hofstra University Relations tells FOXBusiness.com.
The cost includes $1.9 million to the Presidential Commission on Debates to cover staging for the event.
So who's picking up the bill for the massive debate? Alumni and two very special Hofstra benefactors, actually.
"We have a couple of trustees who believe in the values of the debate.  [Businessman] David Mack and Lawrence Herbert [former CEO of Pantone®, Inc] who donated. The rest will come from the alumni" says Connoly.
Hofstra is working with federal, state and local officials, along with campus security, to keep the over 10,000 demonstrators and attendees safe.  More than 1,000 police officers will be dispatched to the campus and surrounding area and in total could cost Nassau County taxpayers close to $2 million.
The benefit to the debate can be the attention on the local NY area, businesses and the University.  In 2012, Hofstra saw an uptick in visitors as well as prospective student applications.
"It's a tremendous amount of exposure for Hofstra.  In 2012 the viewership got into the billions. That's more than $250 million in [earned] media advertising" adds Connoly.
All eyes are on Hofstra and the candidates. Tune in tonight on the Fox Business Network starting at 8pm ET when Neil Cavuto hosts pre and post-debate analysis.