First big German customer sues Volkswagen in diesel affair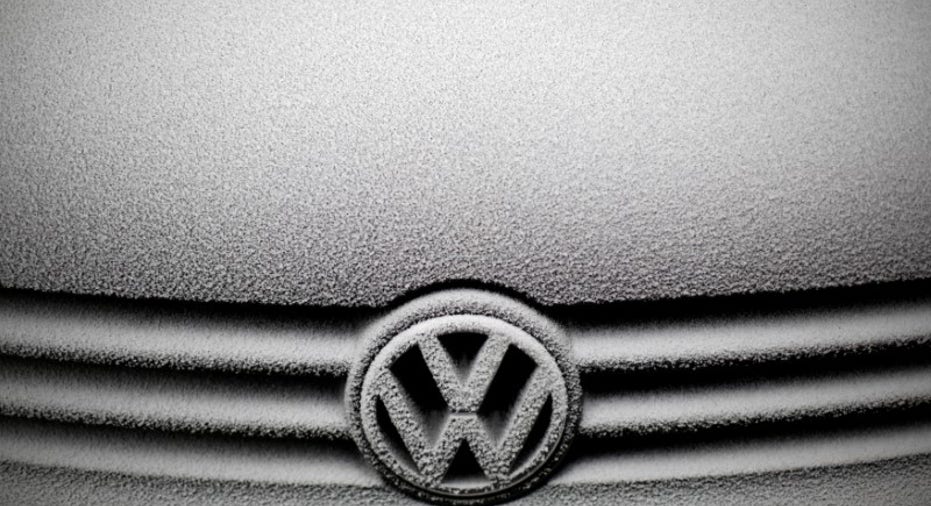 Fish distributor Deutsche See is suing Volkswagen for misrepresenting a fleet of vehicles it leased as environmentally friendly, becoming the first major German customer to sue Europe's biggest carmaker over its diesel-test cheating.
Volkswagen already faces numerous lawsuits from individual owners, regulators, states and dealers, many of them in the form of class-action cases in the United States. This is the first case brought by a corporate customer in its home market.
Bremerhaven-based Deutsche See, which leases about 500 vehicles from Volkswagen, said it had been unable to reach an out-of-court settlement. Talks had broken down after Volkswagen replaced the relevant managers with lawyers and PR managers.
German tabloid Bild am Sonntag said Deutsche See was suing for 11.9 million euros ($12.8 million). Deutsche See was not immediately reachable to comment on the sum.
"Deutsche See only went into partnership with VW because VW promised the most environmentally friendly, sustainable mobility concept," said a statement from Deutsche See, which won a sustainability prize in 2010.
Volkswagen said on Sunday it had not yet seen the charge and so could not comment on it.
Deutsche See said it had filed its complaint for malicious deception at the regional court in Braunschweig, near Volkswagen's Wolfsburg headquarters. The court was not reachable on Sunday to confirm it had received the case.
Volkswagen admitted in September 2015 it had used software to cheat diesel-emissions tests in the United States.
The legal fallout has cost the company over 20 billion euros ($21.6 billion) so far and its former chief executive is being investigated by German prosecutors for suspected fraud and market manipulation.
($1 = 0.9276 euros)
(Reporting by Jan Schwartz; Writing by Georgina Prodhan; Editing by Mark Trevelyan)