Fireworks See Booming Fourth of July Sales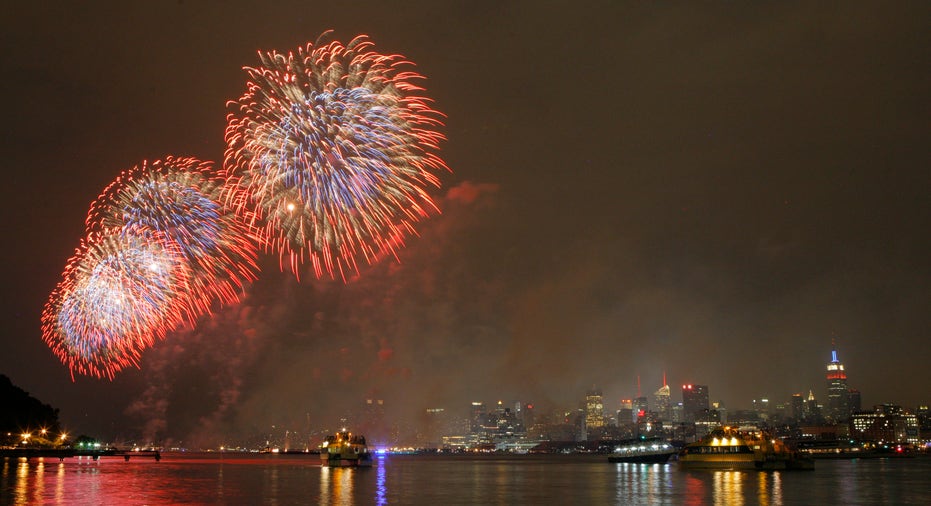 When it comes to selling fireworks, it's all about location, location, location.
"We only sell to out-of-state people," says Stroudsberg, Pa., Fireworks Outlet manager Chris Weir. "New York, New Jersey – anywhere but Pennsylvania," he says, as state laws prohibit fireworks sales in New Jersey and New York, but allow residents of those states to purchase fireworks in neighboring Pennsylvania.
As for Pennsylvania residents? They can buy fireworks – but not the ones sold at Fireworks Outlet, because of firework class restrictions.
Sound confusing? It is – but the situation is far from unique. Sales restrictions and laws on setting off fireworks often vary from state to state, meaning that plenty of shoppers cross the border ahead of Fourth of July Celebrations.
Patchwork Laws Don't Trouble Sellers
While Weir sells only to New York and New Jersey residents, Richard Naples, Jr., of WF Boom in Hubbard, Ohio, says his customers face a different hurdle: Ohio residents are allowed to purchase fireworks from licensed retailers in the state, but aren't allowed to use them within state borders.
Aside from having to get customers to sign a state-regulated purchaser's form, however, Naples isn't too put out by the restriction. "It's up to them, whether they go to where they're allowed to or just use them wherever they will," says Naples.
Luckily, Naples says most police officers don't enforce the law when it comes to Fourth of July fireworks displays.
"I compare it to having a party. If you do it once in a while and it ends pretty early, you won't get in trouble. But if it's 1 in the morning during the week, you might have trouble," says Naples. "Everybody shoots them, so if you're done by 10:30 or 11 … they look the other way."
In South Beloit, Illinois, Stateline Fireworks manager Donna Hudson says Wisconsin residents can only buy fireworks in Illinois, and vice versa – even though residents of both states are buying the exact same class of fireworks.
"It's how it's been for 20 years," she says. "I don't know why it is." Hudson echoes Naples, and says that cops are usually pretty lenient on the Fourth of July, as long as it's not too late at night.
A Thursday Fourth of July Means More Explosive Sales
Sales are picking up this year, after the 2012 celebration fell on a Wednesday.
"Historically, Wednesday's not good," says Red Apple Fireworks' Douglas Burba, whose store is based in Pahrump, Nevada. Burba and other sellers say a middle-of-the-week Fourth of July means fewer celebrations – and fewer sales of fireworks.
"It's definitely picking up this year," says Weir, whose store has been holding extended hours from 8:30 a.m. to midnight. And while Naples agrees that sales are back on track, he says a Friday or Monday Independence Day means even bigger sales of fireworks.
This year, a full day of work on Independence Day will be common for fireworks businesses, as sellers say shoppers will scramble to buy sparklers even in the last hours of the day.
"We'll be open all day on the 4th, from 8 to midnight," says Naples. "We've been in business for 33 years, and it doesn't bother me. I can't even remember the last time I shot fireworks on the Fourth of July, but I can always go and shoot them next week."
And Burba says even 17-hour days aren't enough to keep up with interest this year.
"You can bet everything you have that I'll be here from 7 a.m. to midnight. It's regulated by county, and I can't be open earlier, but if we could say open 24 hours a day, we would," he says.
Burba, whose family has also been selling fireworks for more than 30 years, says, "We have to turn people away every night! We'd absolutely sell more if there were no hours restricted."