'Fire Ball' Dutch manufacturer speaks out after Ohio State Fair tragedy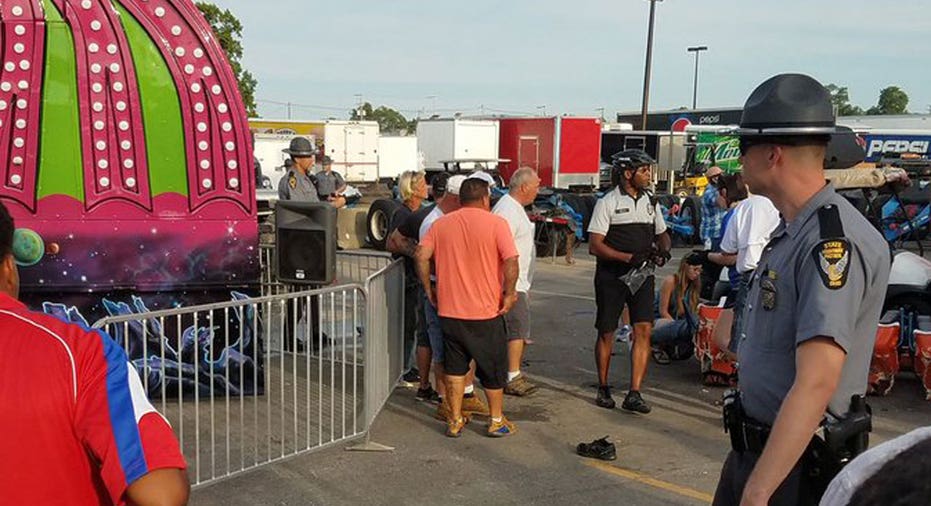 The Dutch company KMG that manufactured the "Fire Ball" ride that snapped mid-air, killing one and injuring several others at the Ohio State Fair Wednesday, has ordered all similar attractions in the Netherlands to be shut down, pending a full investigation, the Dutch newspaper Nu.nl reports. Similar rides in the U.S. are also being shut down by fair operators as a precaution, according to FOX News.
Albert Kroon, KMG's project leader told the paper that he was shocked when he saw the video of passengers getting thrown in the air after the ride malfunctioned.
"Attractions are not built to cause accidents," he said, adding that this is the first accident in the 28 years of the company. Additionally, he said while KMG does do maintenance on their rides, the ultimate "responsibility falls on the operator," citing that they haven't done any maintenance on the ride in question in a "few years."
The Chief Ride Inspector with the Ohio Department of Agriculture, Michael Vartorella, told reporters Wednesday night during a press conference that the ride was inspected three to four times over the past few days. Additionally, "The Fire Ball" ride was also inspected by a "third party inspector," Vartorella said.
FOX Business' requests to Ohio State Fair officials about who provided maintenance for the "Fire Ball" and other rides were not returned at the time of publication.
A New Jersey-based company called Amusements of America are the ones who actually provided the ride that ultimately malfunctioned. The company, however, did not return FOX Business' request for a comment. But according to its website, "Fire Ball," first debuted in 2002 and has rapidly "become one of the most popular thrill rides on the AOA Midway." Additionally, "The Fire Ball" is described by AOA as an "Aggressive Thrill' attraction, spinning riders at 13 revolutions per minute.