Finding Frugal-Friendly Family Fun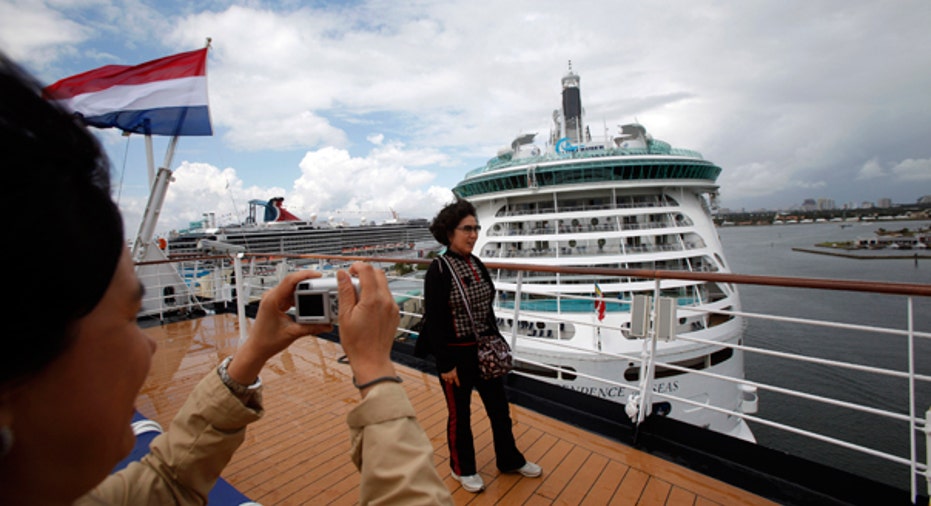 Dear New Frugal You,
My family has been struggling financially for over two years. We've given up all the little things that made life enjoyable. I'm tired of living without any money. Seems like there's just no fun in my life anymore. Short of winning the lottery, what can I do to enjoy life again? 
- Tired and Frustrated
Dear Tired and Frustrated,
Very understandable. It's hard to keep up the struggle when there's no end in sight, and it's easy to fall prey to pity parties and what's become known as "frugal fatigue."
But there's no reason why you can't enjoy life again, even while you're tight financially. It's just a matter of finding ways to bring joy into your life without spending a lot of cash. Here are six ideas for you; I hope one of them fits!
1. Do something for yourself. It doesn't need to be expensive, but it should be something that will feel luxurious and take your mind off current financial difficulties. For women, it might be a bubble bath, home facial or doing manicures with a friend. Guys may prefer a good cigar or steaks on the grill. Whatever it is, make it something that you really shouldn't be doing, but that doesn't cost much. You actually want to feel guilty -- but just a little.
2. Do something with your partner. We'd all like to take a three-day cruise to the Bahamas. Unfortunately, right now we can't afford it. But we can have a picnic in a local park, scenic spot or under a tree in our own backyard.
If a picnic isn't your thing, spend time together working on a home improvement project. It doesn't have to be a big project, either. Painting a room can be a refreshing joint change of pace. Or find an adult education class you can both take. You don't have to be playing to have fun. Sometimes accomplishing a task together can be a pleasant experience that helps cement your relationship.
3. Indulge an old hobby or take up a new one. Typically, hobby expenses are the first things to be cut from a tight budget. But those kinds of activities are the things that we tend to miss. That makes hard financial times tough -- and frustrating.
Now might be the time to look for ways to enjoy your hobby in a low-cost manner. Perhaps a few dollars would help you resurrect an unfinished project that's currently in storage. Or see if you can uncover someone else's unfinished project on Craigslist, the local classified ads or a garage sale.
If your hobby was truly expensive, you might not be able to participate right now, but you can ask yourself what you enjoyed about it. See if there's something affordable that could bring a portion of that pleasure.
4. Update your wardrobe. For many, clothes shopping was a regularly scheduled activity -- until the recession hit. Now is not the time to shop for a totally new wardrobe, but you might be able to lift your spirits with a few accessories or low-cost items.
If you really miss the shopping experience, change where you shop. Instead of the mall or brand-name retailer, visit consignment and thrift shops, outlet stores and garage sales. You'll spend more time browsing before you find something that interests you, and that's the point: You want to maximize the shopping time and minimize the expense.
5. Add some interest to your diet. Frugal living doesn't need to mean an endless diet of noodles, rice, ground beef and chicken. You'd be surprised what you can do with a few inexpensive spices, rubs or homemade marinades. And check the markdown section for items that might be new to your family.
You can also change the atmosphere for meals. Bring out the good china and tableware. Add some flowers from your yard to make a world of difference in dinner tonight.
6. Spruce up your home. You'll be pleased at how easy (and inexpensive) it is to get a fresh, new appearance. Seasonally changing sofa pillows, throw rugs or slip covers can give you a new look for a small investment -- especially if you find them in thrift stores. New towels in the kitchen or bath will change rooms that you spend your time in.
Rearranging furniture and clearing clutter costs nothing. If you're a "messy," just cleaning up some of the stuff that you're used to seeing can help you to feel better about yourself. Moving furniture creates new sight lines.
In short, look for ways to bring some pleasure into your life. Focus on the things that make you happy. Make an effort to think about good times and good people. Let your mind explore new possibilities.
Living frugally doesn't mean that you have to stay stuck in a rut. Rather, it can be an invitation to try new, less-expensive things, things that can bring joy into your life.
More from CreditCards.com: