Finding a Sweet Deal on Classic Car Insurance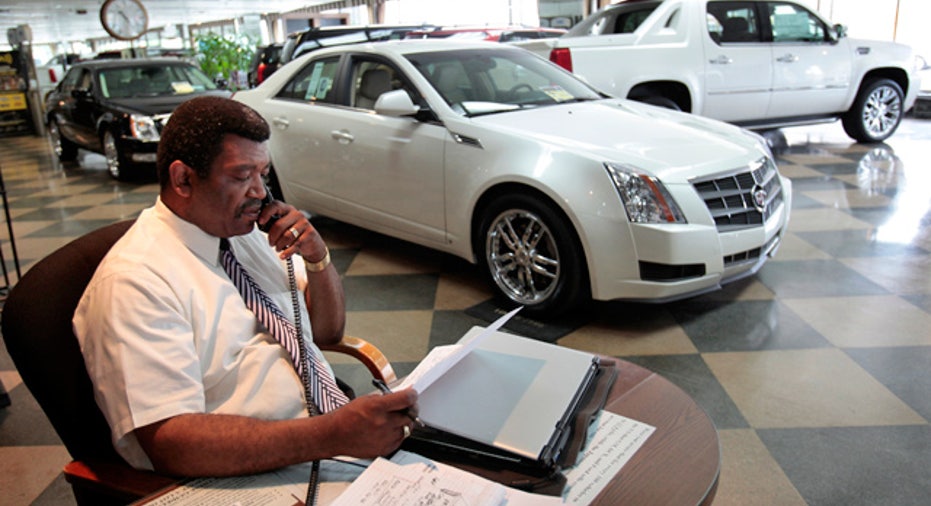 Do you have a classic car? If so, you're in luck. Insurance is cheaper -- and better -- than you may think.
Insurance for these babied gems only runs in the low hundreds per year, even from specialty insurers. And some classic car insurers throw in special services, such as inflation protection and trip interruption reimbursements.
Why the lower premiums? Because classic cars are often rarely driven, lovingly restored and carefully garaged, so they're better insurance risks. Definitions vary among insurers, but some insurers define them as 10 years or older; antique versions, 20 years plus.
"Many people insure their collector cars with regular insurance," says Jim Grundy, president of collector car insurance company Grundy Worldwide. He also owns pre-World War I classics like a Pierce-Arrow. "They don't investigate the insurance marketplace." For example, standard insurance rapidly depreciates collectible cars.
Dozens of specialty car insurers offer classic car insurance, though. Besides Grundy, they include companies like Hagerty, J.C. Taylor and Heacock Classic. But bigger companies like State Farm issue these policies, too. The best ones are pinned to the agreed value of the car. It's the owner's assessment of a car's worth backed up by photos and sometimes appraisals.
Agreed value offers many pluses. "There are no deductions for age, wear and tear," says Grundy. "Without that, you have no idea what you're getting."
"I wouldn't put collector cars on a general policy," says Steve Moskowitz, executive director at Antique Automobile Club of America, who owns six Oldsmobile collector cars. "I'd go with one that allows me to get specialized repairs."
Also, there are plenty of perks. For example, Grundy offers special services like towing, reimbursement for loss of enjoyment while on a trip and an on-site repair shop. "We have two mechanics on the premises," says Gundy. "Antique cars are here all the time." Many specialty insurers also sponsor car shows, even displaying their own cars. J.C. Taylor's website, for example, offers links to events, museums and other resources.
There are catches, though. Your prized car must be lightly driven, and some insurers also want the cars to be stored in locked garages. "We ask specific questions," says Paul Jakubowski, a senior underwriter at J.C. Taylor. "You're limited to being a hobbyist."
State Farm specifies that the cars it is insuring can only be driven in parades and to car shows.That said, here are some pointers for navigating collectible car insurance.Assess your car's value. "You can confuse sweat equity with value," says Grundy. "But, in most cases, hobbyists know the value of their cars. For someone who buys a first collector car or inherits one, it might be more complicated."
Fortunately, there are lots of resources online to help you. Auction results listed on collector car seller Barrett-Jackson's website is one. Also, hobbyists at collector car clubs can help you. "There's a group for every car make out there, including Packards," says Jakubowski.One hard-to-price exception: unique cars, such as batmobiles. "There are hundreds out there," says Jakubowski, "and they're overinsured." In that case, appraisers can help. Also, car values vary from state to state. "A collector car sells for more in New York than in Kansas," he says.Check rates online. For most classic cars, such as a 1967 Corvette, rates are readily available online. Simply fill out an application that takes 10 minutes, says Grundy. "Many cars fit into a box," he says. The exceptions are early antique cars, street rods and more exotic cars, like Ferraris.
"You can compare quotes," says Grundy, whose company has insured a rare Bugatti worth more than $30 million. "There's much more variation on modified cars and street rods."Furnish backup information. Most insurers will also require photos. "We can document restorations," says Grundy. "So we can understand the quality."
State Farm also wants an agent to inspect your car. It assesses dozens of factors to make sure your car is truly a classic gem.