Find a Job on LinkedIn: 7 Ways to Fix Your Profile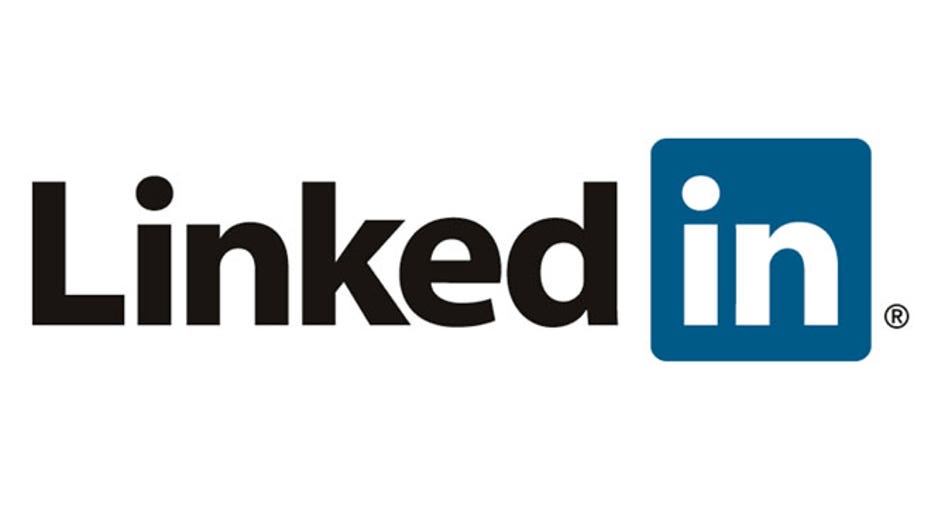 LinkedIn -- The Go-To Site for Professionals
If you're in the market for a new job, today's hiring managers agree that one of the most important things you can do to improve your chances is be on LinkedIn.
"There are a lot of social networks," says Shilonda Downing, owner of Virtual Work Team LLC, a Homewood, Ill., human resources recruiting and staffing firm. She says LinkedIn is the go-to site for professionals and that, "These days, it's very important for your career to have a presence on the site because there's a high likelihood that wherever you're applying, the recruiters there use LinkedIn, too."
As of Dec. 31, 2012, LinkedIn reports that it has more than 200 million members in more than 200 countries. But it's not just LinkedIn's popularity that makes it a must-have for job seekers. According to many career counselors, LinkedIn is often one of the first places recruiters will look when researching an applicant.
Simply getting found on LinkedIn is only a small part of the equation. At a minimum, job seekers need to make sure they have a presentable profile that will help them make their case to recruiters. But beyond the basics, experts say there's plenty job seekers can do to improve their chances of getting hired.
Complete Your Profile
It may sound obvious, but you need to take the time to complete your LinkedIn profile, says Laurie Berenson, president of Sterling Career Concepts LLC in Franklin Lakes, N.J.
"To effectively complete your profile, don't forget three items: a professional picture, a strong headline and a fleshed out summary section," Berenson says.
The picture needs to exhibit professionalism. Job seekers should use a picture where they're smiling and dressed in business attire, Berenson says. Distracting backgrounds are a no-no.
Use the headline -- which Berenson calls "prime real estate" because it follows your profile -- to set yourself apart from the pack.
"The key to writing an effective headline is to include not only your title or job function," Berenson says, "but also your unique value or what you bring to the table that someone in a similar role doesn't have."
And when it comes to the summary, Berenson says to present who you are, what you have to offer and what your goals are. Of course, the summary content should also match what's in your resume.
Get Recommendations, Stay in Touch
One of the best ways to use LinkedIn connections is to secure recommendations -- testimonials from people who know you professionally and can speak to the caliber of your work.
"Employers want to get a full picture of you as a professional, and recommendations are a great way to round out your profile," says Kat Krull, associate marketing manager at Resunate, a Pittsburgh company that builds resume-evaluation software. "Ask former supervisors or colleagues to write a short blurb about you by sending recommendation requests."
According to Krull, a good tactic for securing recommendations is to offer one in return. Doing so is also considered good form.
Brie Reynolds, a Dallas-based manager of content and social media at FlexJobs, says it's critical to stay in touch with contacts so that those recommendations don't stay static.
"Set a goal for yourself that every month or week, you'll send a quick message to five to 10 of your LinkedIn connections just saying hello and wishing them well," says Reynolds. "In your note, inquire about their careers and lives, and mention that you'd like to stay in touch. By staying fresh in people's minds, they're more likely to think of you the next time they hear of a job opportunity that fits you."
Ask for an Introduction
Growing your network is a great asset on LinkedIn, but you need to seek out introductions where appropriate, says Saad Ahmed, an engagement strategist with Viget, a digital design and development firm based in Falls Church, Va.
"The best strategy to gain an introduction is to first figure out what you are seeking from an introduction, and then figure out who at an organization can help you answer your questions," Ahmed says. "Getting an introduction to someone you don't know or aren't connected to isn't too difficult as long as you have a good reason to reach out. A good reason usually entails research or advice. A bad reason is if you're going to beg them for a job."
As far as etiquette goes, Ahmed says it "boils down to being considerate, thoughtful and asking good questions." He warns that if you're pushy, overly eager or not considerate of other people's time, there's a good chance that introduction won't go anywhere.
Update Regularly and Join Groups
Like any social network, LinkedIn puts a high premium on activity. So it's a good idea to update regularly, according to Wayne Breitbarth, author of "The Power Formula for LinkedIn Success: Kick-start Your Business, Brand, and Job Search."
"Your network will probably lead you to your next great opportunity," he says. "So it's important to keep your smiling face and relevant business-related comments in front of them on a consistent basis."
But don't go overboard. A few updates a week, up to once a day is plenty. Remember to stick to business, and if possible, make your updates useful.
Also try joining relevant groups and participating in the conversation. "Joining groups within your profession or industry can do two important things," says Karen Southall Watts, a business trainer and career coach from Bellingham, Wash. "You can establish a reputation for being informed or an expert in your field … by freely sharing your ideas and wisdom. But you can also use those discussions to learn from the thought leaders in your field."
But Watts says to remember to keep discussions professional and substantive. Asking how to find a job isn't helpful, but asking something specific about the industry is a great way to showcase your professionalism.
Follow a Company You Want to Work For
LinkedIn is primarily about connecting with other people in your professional network, but the site also allows you to follow a particular company. It's a handy feature for job seekers.
"Just as you can follow companies on Twitter, you can also follow them on LinkedIn," says Brad Schepp, co-author with his wife of the book "How to Find a Job on LinkedIn, Facebook, Twitter and Google+." "Click on the 'Companies' link from your home page, and enter a keyword to track down companies of interest. Once you get to a company's overview page, click on the 'Follow' company button on the right-hand side of the page."
If you follow a company on LinkedIn, you'll receive updates from that company, including job openings. Sometimes those listings can come out far ahead of postings elsewhere. Even without advance notice, Schepp says following a company demonstrates interest and helps you figure out if you know anyone with connections there.
Job Change Notifier
While a large LinkedIn network is beneficial, the real value comes from knowing what's going on within that network, says Kelly Lux, the online communication and relationship manager at the School of Information Studies at Syracuse University in New York. According to Lux, one of the best tools available for LinkedIn, Job Change Notifier, keeps track of your network and alerts you whenever someone gets a promotion or moves to a new company.
"There are two scenarios that Job Change Notifier can help with," Lux says. "First, you've had your eye on a job that a connection is now vacating. Second, one of your connections is now employed at a target company. Sending a note of congratulations in either of these instances, along with a mention of your interest in either the new or old company, may help you make the connections you need at just the right time."
In either case, Lux says it's important to move quickly because job changes present only a temporary window of opportunity. But also be tactful because you don't know the circumstances of the job change. If you don't hear back, Lux says to follow up in a week, since your connection may have been deluged with notes.
Add Your LinkedIn Profile to Your Signature Line
If you've gone to the trouble of creating and maintaining a LinkedIn profile, it's important to let people know you're on the site. Many contacts will find you through your professional network, but one of the best ways to promote your profile is to link to it in your email signature.
"Most people don't use that very important real estate," says Caroline Ceniza-Levine, a career expert with SixFigureStart in New York. "If you put your LinkedIn URL in your email signature, every email correspondence essentially has your resume attached."
Adding your LinkedIn profile to your signature line shouldn't set off alarm bells with your current employers either, she says, pointing out that being on the site is an expected part of being a professional these days. Just make sure not to include it on your work account. However, if an employer sees a "flurry of activity" it may raise some eyebrows, she says.