Financial Security Index Finds Americans Wary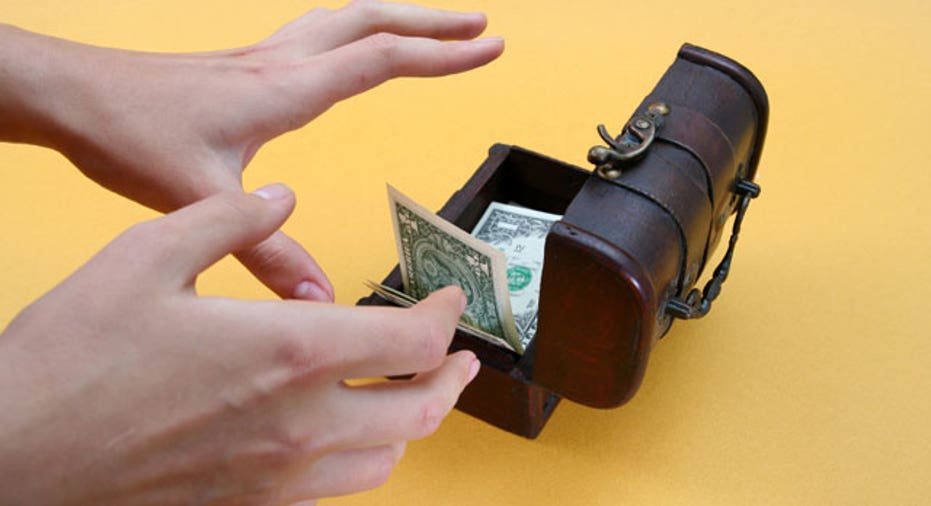 Not enough savings. Too much debt. Serious concerns about the security of their jobs.
Those were feelings expressed by surprisingly large numbers of Americans in a new national poll conducted for Bankrate.
The survey found that, as 2010 comes to a close, many Americans have a troubling sense of unease about their financial well-being.
Among the findings:* Roughly 1 of every 3 Americans feels their overall financial situation is worse than a year ago.* Over 1 in 4 Americans believes their net worth is down from a year ago.* Over 1 in 5 feels less secure about their job than they did in 2009.
This survey, Bankrate's first Financial Security Index, was conducted by Princeton Survey Research Associates International. And the surprisingly grim sentiments expressed by many Americans run counter to a number of economic indicators that indicate improvement in the U.S. economy.
"The recession may be over, but the American public's pre recession sense of security remains badly bruised."
There has been 12 consecutive months of growth in private-sector payrolls, for instance. Economists have concluded that the Great Recession actually ended in the first half of 2009. And recent rallies in the financial markets have begun to restore the wealth lost when Wall Street crashed in 2008.
But the Financial Security Index findings suggest that broad swaths of the public remain unconvinced of the economy is recovering, or are at least unimpressed by the pace of improvement.
In that sense, the most important conclusion to be drawn from the survey might be this: The recession may be over, but the American public's pre-recession sense of security remains badly bruised.
Here is a look at some of the survey's most important findings.
Job security
Roughly 1 million jobs have been added to private sector payrolls since December 2009. But many Americans remain unconvinced their jobs are safe.
Nearly one-fourth of the working population, 23%, say they feel less secure about their jobs than they did one year ago. That compares unfavorably with the 17% who feel more secure.The uneasiness is understandable. As of the November, more than 15 million workers remained unemployed. Meanwhile, unemployment has been above 9% for 19 straight months, a post-World War II record.
Nearly one-fifth, or 19%, of unemployed Americans are actively looking for work. Meanwhile, 6% of the unemployed said that they are not looking for work, perhaps a reflection of the "disenchanted" workers that economists often refer to.
Savings
In light of Americans' unease with their employment situations, savings are a priority for nearly everyone.
Yet, only 14% of Americans say they feel more comfortable with their savings today compared to a year ago. A whopping 44% of people say they feel less comfortable than they did one year ago.
39% of Americans say they feel about the same as they did last year.Young people reported the highest level of comfort with savings, with 23% of 18- to 29-year-olds reporting comfortable levels of savings.
The coziness drops precipitously with age, however. More than half of Americans, 52%, between the ages of 50 and 64 say they are less comfortable with the amount they have saved. Only 9% of those over 65 are more comfortable.
The prolonged yield drought afflicting savings vehicles, such as certificates of deposit, likely contributes to that feeling of unease. At today's interest rates, it could take a lifetime for compound interest to grow significantly. Similarly, older people who live on interest have seen that income stream shrivel.
Debt
If there is a silver lining to the Great Recession, it's that Americans have been reducing their debt loads. That trend was reflected in the survey's findings.
In October, the most recent data available, revolving credit decreased at an annualized rate of 8.5%, according to the Federal Reserve. So it's perhaps not surprising that 48% of respondents said they have about the same comfort level with their debt as a year ago. Another 24% said they were more comfortable than a year ago.
But slightly more people -- 26% -- said they were less comfortable with their debt loads today.Not surprisingly, lower-income earners were more likely to feel uncomfortable about debt levels: 31% of earners making less than $50,000 reported being less comfortable, compared to 20% of people earning $75,000 or more.
Net worth
When questioned about their net worth, a predominant number -- 48% -- said it remained roughly the same over the last year.
But over a quarter of the population, 28%, felt their net worth declined in the last 12 months, while 23% thought it had risen.Net worth for most households, of course, is highly dependent on home values, and they continue to fall at dizzying rates.
According to Zillow, the real estate research organization, 23.2% of homes were underwater in the third quarter of 2010. In 2010, Zillow predicts, more than $1.7 trillion in home value will be lost.
Financial security
Finally, the survey's most important finding may be this: Many more Americans feel their overall financial situation is worse today compared to those who feel it's better -- 32% versus 21%. The remaining 46% feel their situation is about the same.
Unfortunately, running in place is rarely anyone's financial goal.
Results are based on telephone interviews with a nationally representative sample of 1,003 adults, ages 18 and older. The interviews were conducted from Dec. 2 to Dec. 5, 2010, by Princeton Survey Research Associates International. Statistical results are weighted to correct known demographic discrepancies. The margin of sampling error for the complete set of weighted data is ± 3.6 percentage points.