Financial Planning for Special-Needs Children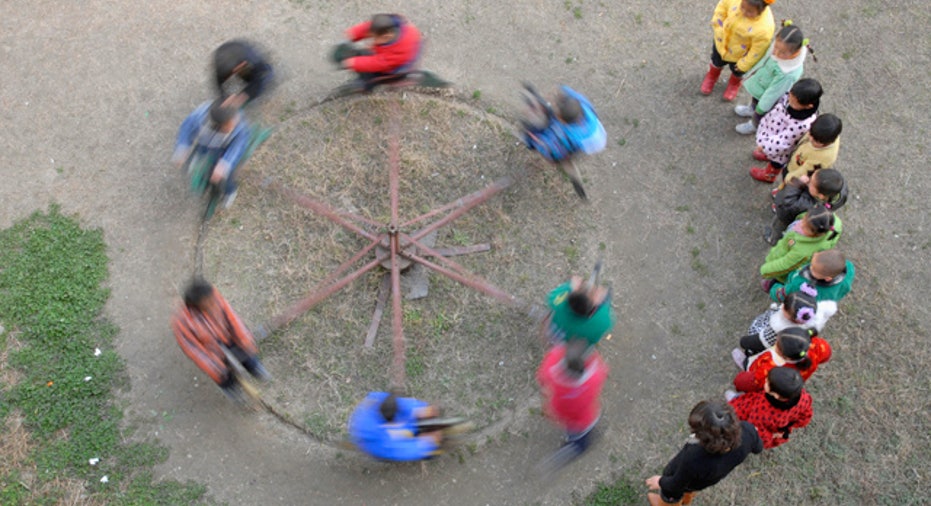 For families with special-needs children who have disabilities, everyday life can be complex and starkly different than it is for other families. In addition, many of these parents carry another worry, says Tom Nurse, a Tampa, Fla., financial adviser for families with special needs.
"What people don't talk about is death, money and what's going to happen to Johnny. They worry about it, but they don't want to talk about it," he says.
He says specialized planning can be critical to provide peace of mind for parents and a secure future for their special-needs children.
Keep Good Records
Where do you begin this involved task? Whether you are parents of a child born with a disability or of one who became disabled later in life, you must begin to save records, says Deborah Leuchovius, a program director at the Parent Advocacy Coalition for Educational Rights, or PACER, in Minneapolis.
Her organization has created an online step-by-step guide to financial planning for parents faced with determining their child's financial future and whether they can afford the care their child will need.
"The most basic advice is to keep records, even if it's just to put them in a box initially. Know that you're going to need them and need to organize them," says Leuchovius, whose son has spina bifida, a birth defect that occurs when the fetal spinal column doesn't close completely during the first month of pregnancy.
Eventually, Nurse says parents will need a financial adviser who has expertise in disabilities.
You can get leads on potential advisers at federally funded parent resource centers for families with special-needs children. There is at least one in every state. Not every site has financial expertise, but they all provide referrals and guidance, Leuchovius says. You can find the center nearest to you at the Parent Center Network website.
Support groups on disabilities can be another source of advice and referrals, says Brent Neiser, senior director of strategic programs and alliances at the National Endowment for Financial Education in Denver.
Families looking for an incentive to financially plan for special-needs children should consider that the financial strain can be so overwhelming that it may lead to divorce. In that scenario, it's important for couples to work together on a plan for a financially stable future for their children. The Financial Planning Association of Miami-Dade recently created a guide for couples who have special-needs children and find themselves separating, which can be found on the organization's website.
The cost of Caregiving
Ultimately, a plan that works for one family may not work for another, even if the children have similar needs.
"Disabilities run the gamut," Leuchovius says. "We don't want to assume a life on Social Security."
Indeed, Neiser says as more education options for people with disabilities are emerging beyond high school, and medical and technological advances rapidly change their lives and life expectancies, this planning is even more critical.
"This raises the question of the child outliving the parents," he says. One issue involves caregiving. Who can take over should the parents precede their child/children in death or if the parents become disabled?
"There's obviously a lot of financial consideration there," Neiser says.
In 2009, about 42.1 million family caregivers in the U.S. provided assistance to an adult with limitations in daily activities at any given point in time, an AARP study shows. The estimated value of this unpaid work was $450 billion in 2009, up from $375 billion in 2007.
Special-Needs Trusts
One way families can plan to pay for caregiving -- even if their children are receiving benefits such as Medicaid and Social Security -- is to create a special-needs trust.
"With the special-needs trust, the money that goes in is for the benefit of the person, but it's not owned by the person. It's not their money. The money is controlled by a trustee," Nurse says.
Not all adult children with disabilities will need a special-needs trust. But for those who do, the fund will have to hold millions of dollars to provide for an adult child with major needs, he says.
"When you're talking about $30,000 to $70,000 per year, with medical inflation and extended life expectancy ... it takes a lot of money," Nurse says. "The vast, vast majority of special-needs trusts are empty. They're receptacles, waiting for the future. The money comes from life insurance."
Considering Quality of Life
That's the case for his family, Nurse says. It's how he and his wife plan to provide for their daughter Shelby, who has cerebral palsy.
While Social Security and Medicaid may pay for basic needs, "There are no public funds for quality of life," he says. "That's one of the goals for families -- that their child can actually go out to dinner, get their hair cut, have a cellphone."
But those expectations can be expensive. By thinking about Shelby's future needs now, Nurse and his wife can account for some of the hopes they have for her life.
"One of ours is, we don't want our daughter to live with people she doesn't care to live with ... no group home," he says. He and his wife also want her to have access to the latest technology and the Internet, and to have money to pay for visiting her brother at least once a year.
Still, money from the trust can't be used to pay for services that a government program normally covers. For example, if Medicaid pays for 10 hours per day of care but the person needs 20 hours, the trust can pick up what federal assistance doesn't.
All of this planning doesn't mean a special-needs child won't grow up to become an adult with a job.
"We're not lowering expectations or diminishing expectations," Nurse says. For example, Shelby attends college and represents companies that make computer hardware and software to help students with physical disabilities to access school curriculums.
One day, her income may have to be routed to the trust or monitored to prevent her income from interfering with public benefits if she needs them, because many of these programs have income limits, he says. Laws on routing income into a special-needs trust vary by state.
"Our goal for Shelby is not so she can grow up and collect a poverty subsidy," he says. "If she doesn't need it, she doesn't need it."
But the future is uncertain, and families with children who have disabilities must plan for it. "I use the metaphor that this is like a lifeboat. ... Special-needs planning is (like) building the lifeboat," Nurse says.