Financial Aid Opportunities for Older Students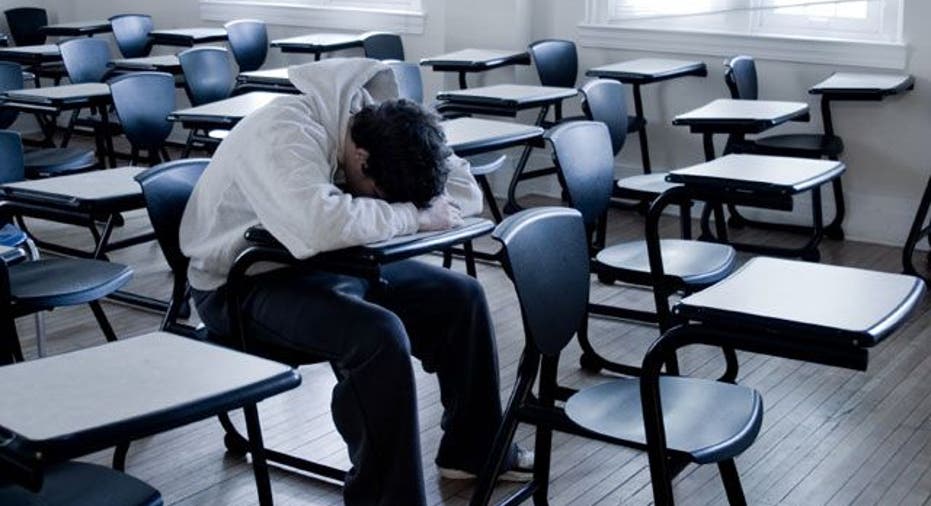 Seven Places Where Adults Can Find Financial Aid
College websites and brochures may have the fresh faces of teens plastered all over them, but older, nontraditional students sometimes have the financial aid advantage.
Whereas a younger student's federal financial aid package is directly tied to his or her parents' income and assets -- regardless of whether their parents are actually helping to foot the college bills -- students ages 24 and older are considered independent.
That means that, unlike younger students, older students won't miss out on federal financial aid because their parents won't qualify.
In addition to potentially being eligible for more federal aid, older enrollees also have access to specialized scholarship programs, cash reserves and alternative aid awards younger students don't. Check out these seven ways older students can use age and experience to their financial aid advantage.
Bigger Government Grants and Loans
Young, unmarried students who have never done military service are considered dependent students, according to the National Center for Education Statistics. Students older than 24 and those who are married, have completed military service or who have dependents of their own are considered independent, according to the Department of Education. That means they could qualify for more need-based aid, says Beatrice K. Schultz, co-founder of Westface College Planning and Westface Financial and Insurance Services in Redwood Shores, Calif.
"If someone decides to go to school full-time and they're independent, they may well qualify for Pell Grants ... and there are other state grants around the U.S., simply because they won't have the income in the years that they're going back to school," she says.
Independent students are also eligible for bigger Stafford loans. While dependent students may borrow a maximum of $27,000 in federal aid over four years ($31,000 if they stay in school longer), independent students may borrow $45,000 over four years with an additional $12,500 available should they take longer.
To qualify for both types of government aid, students of all ages should submit their Free Application for Federal Student Aid, or FAFSA, as close to Jan. 1 as possible.
Back-to-Work Funds
The Bureau of Labor Statistics reports 8.3% of the U.S. workforce is unemployed. Another 17.8% are underemployed, according to a Gallup poll taken in October 2011. Thankfully, there are funds to help.
Elizabeth J. Rollins, manager of compliance for the Office of Financial Aid at Rutgers University in New Jersey, says that in addition to being eligible for government grants, older, unemployed students may also qualify for incentives in their state, such as New Jersey's Qualified Unemployment Tuition Waiver Program.
"Basically, the student can come to (any in-state public college or university), and we waive the tuition and fees for that student," she says. "To qualify, the student has to have an employment history for a minimum of three years."
The New Jersey Department of Labor reports that eligible students can only enroll in courses that offer "identifiable skills that will lead to gainful employment" and can only attend class if there are already vacant seats. Similar programs for unemployed and dislocated workers are offered through individual two- and four-year institutions across the country. To find out about tuition waivers and eligibility requirements, contact your school's aid office and your local one-stop career center.
Awards for Older Students
Students older than 25 are eligible for many of the same scholarships and grants as younger students. They're also eligible for programs such as the Nancy Talbot Scholarship Award that are specifically designed for older students. The scholarship search engine Fastweb.com currently provides information on more than 230 award programs created for candidates ages 25 and older. More than 1,800 of the site's awards have no age restrictions at all.
Jason Lum, a faculty member at Walden University in Minneapolis and founder of ScholarEdge College Consulting, recommends that older students sweeten their scholarship applications and interviews by highlighting the experiences they bring to the table younger students won't have.
"The older you are, the more life experience you have, and frankly, those types of people, if they play their cards right, can have a much more engaging conversation about their personal and professional life than someone who is relatively young and untested," he says.
Nontraditional students can start the search for scholarships and grants by investigating awards offered through their community, professional associations, and college or university.
Employer-Sponsored Aid
A benefit to working for several years and then returning to school is that your boss may pick up the tab. Cathy Mueller, executive director of a nonprofit college and career information portal, Mapping Your Future, says tuition-reimbursement programs frequently come with strings attached.
"There may be limitations that (your degree) has to be applicable to the current field of work that you're in for that employer," she says. "In another case, they may ask that you receive a certain grade before they reimburse the tuition. ... Those are things that will vary from employer to employer."
Tuition-assistance programs may also come with caps on the amount of aid employees can receive and may require employees to stay with the company for a certain length of time after the degree or certificate program is complete. Contact human resources for the full skinny on eligibility requirements and program limitations.
Staff Positions
Working at a college or university often comes with tuition perks as well. "Students who are employees at Rutgers University, for example, get 100% (free) tuition through the (human resources) department for themselves or their dependents," says Rollins. "That's always an option for students to look at."
While younger students with no work experience will be relegated to low-paying on-campus positions, older students with substantial resumes may be able to land a full-time job working for the college or university and the tuition benefits that come with it.
Tuition-remission programs come with strings attached. Though programs vary from institution to institution, colleges frequently only offer remission to full-time employees who have been with the institution for a certain amount of time and may put caps on how many classes employees can take per semester. Employees may also be required to pay registration and other fees for their classes.
Alternative Loan Options
Younger students typically have to rely on mom and dad or loans to foot tuition bills, but older students may have access to margin loans and home equity loans that could offer a lower interest rate than private student loans. Accessing these cash reserves may take some planning.
"Once (students) quit their job or they're in college, they're less likely to qualify to refinance and pull equity out of their home," says Schultz. "Some of these banks are not eager to refinance a mortgage if you can't prove your income today."
Home equity loans come with an added financial incentive -- you can generally deduct interest on the first $100,000 borrowed against your primary residence from your taxes, reports the IRS.
Scholarships and grants are free, and federal student loans usually have lower interest rates and better repayment terms than either margin or home equity loans. Schultz adds that if you do need to take a margin or home equity loan, wait until after you've applied for financial aid because proceeds from these loans will lower your eligibility for need-based awards.
Single-Parent Programs
Having kids and raising them on your own can open the door for substantial tuition discounts. Single-parent programs -- available at a handful of two- and four-year institutions across the U.S. -- provide financial aid, support services, academic advising and, in some cases, specialized housing for families trying to get through school.
"A lot of our students are inspirational in that they're full-time parents with minimal amounts of support and incredible drive and determination," says Carol Moran-Brown, director of counseling and the single-parents program at Champlain College in Burlington, Vt. "It really often is or could be a little thing that could get them derailed."
To prevent students from getting academically off track, Champlain also offers emergency funds to help cover unforeseen costs such as car repairs or unexpected day care expenses.
SingleParentCollegePrograms.org contains a wealth of information about programs across the U.S., but students should also check with institutions they're eyeing to see if any single-parent scholarships or incentives are available.