Financial Advice for NFL Hopefuls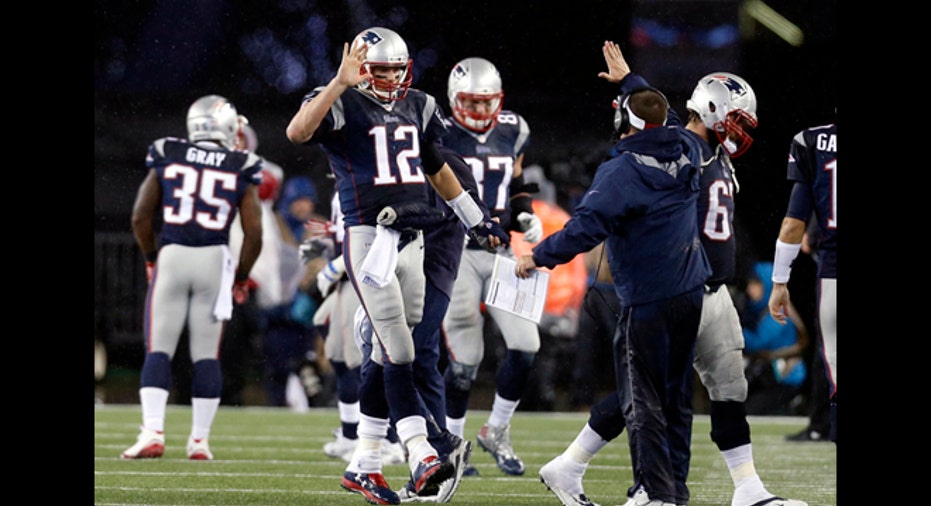 The last day for a college football player to declare for the April 30 to May 2, 2015 draft of the National Football League just recently passed -- the first day for many when dreams of stardom and sudden wealth get close to reality.
Players entering the NFL may muse of having the on-the-field success of New England quarterback Tom Brady, and the financial success that comes with it. In Brady's case that's a five-year, $57 million contract with a $30 million signing bonus – a package considered below market value for a quarterback of his stature. But what reality depicts is that they'll start off making what Seahawks quarterback Russell Wilson is pulling down – just over $660,000 as of last April – despite his current Super Bowl status.
No matter what the salary, the adage that you should "be careful what you wish for" should certainly apply to any young person who goes quickly from a relatively moneyless college student to a professional athlete with a contract that is often worth millions of dollars. But the long-term picture, too often, is a little more than bleak.
It's awfully hard to tell a confident and spectacular running back that it's unlikely he'll be wearing any NFL uniform five years down the road and that a day will come all too quickly when he's unemployed, deeply in debt and possibly without much in the way of marketable skills. But it happens.
Estimates suggest that a majority of NFL athletes declare bankruptcy, are under financial stress due to joblessness, or suffer related personal difficulties like divorce after just two years of retirement. And according to the NFL Players Association, the average NFL career lasts just over three years and translates into average career earnings of about $4 million after taxes. Many of them didn't just spend the money. They lost the money because they trusted friends, family, agents and financial advisors more interested in their own path toward wealth.
Eventually, most professional athletes will have the same financial needs and challenges as the guy sitting in the stands. They need opportunities to grow their assets and have their money work hard for them. And, they want to be secure in a retirement that can come awfully early. Yet they are neither keen on the idea of locking up their funds for 35 years or more, nor interested in having to worry about withdrawal penalties. And rightfully so.
On the other hand, athletes may also need swift access to cash to cover a range of unanticipated expenses for themselves and their families such as accidents, vacations, mortgages, taxes, and all the other similar traditional expenses of life. All of these must be folded in early to the planning process.
Big paychecks don't equal financial security
There are many issues athletes especially need to consider. Just as athletes hire coaches and trainers to boost their skills, so too should they link with a financial advisor to help find the right plan.
There are a few basic rules that will help mitigate financial risks for athletes, lottery winners, instant Internet millionaires and others who are made wealthy in what seems like the tick of a stopwatch.
First, access the right guidance, then the right planning process and the right investment vehicles.
Advisors to athletes need specialized expertise
The financial advisor selected should have experience successfully working with other athletes. The advisor also should have an understanding of the major issues, risks, and ins and outs of allocations, and how to plan for the needs of athletes, sport-by-sport. What may work well for one professional might not work for another, just as one size doesn't fit all in the broader community.     
Explaining the challenges all investors face regarding longevity, tax planning, market volatility and ongoing health related expenses may be more difficult conversations to have with a 22-year-old superstar, but no less necessary. It's critical they understand how to make this enormous payday last a lifetime.
Beyond the obvious need for "chemistry," the advisor should be able to understand the athlete's current lifestyle and offer guidance to maintain an agreed upon long-term plan to cover the post-playing days.
A list of qualified, pre-screened financial advisors can be found through players associations, unions, personal accountants, personal lawyers, agents or recommendations from other players who have had success with a particular financial professional.
Athletes need diversified portfolios
There are many solutions in the marketplace. In today's environment, athletes and non-athletes alike need a diversified portfolio to hedge against different risks. For example, some people invest in bonds for the liquidity. And some, such as municipal bonds, offer some tax efficiencies. But both lack real growth potential. Other individuals may invest in the equity markets or mutual funds because of the growth potential. But many of these investments do not produce optimal cash flow and are subject to market volatility. Athletes and non-athletes alike may instead seek patented solutions that provide guaranteed income, growth opportunity, downside protection, tax efficiencies and access to assets.
Michael Harris is head of the Advanced Solutions Group at Lincoln Financial Distributors, Inc. (LFD), the wholesaling distribution organization for Lincoln Financial Group. He holds Certified Financial Planner (CFP), Chartered Financial Consultant(ChFC) and Chartered Life Underwriter(CLU) designations.
Rick Weinerman is a registered representative of Lincoln Financial Advisors Corp., a broker/dealer, member SIPC, and offers investment advisory services through Sagemark Consulting, a division of Lincoln Financial Advisors Corp., a registered investment advisor. Insurance offered through Lincoln affiliates and other fine companies. This information should not be construed as legal or tax advice. You may want to consult a tax advisor regarding this information as it relates to your personal circumstances.
The views expressed are those of the author as of the date specified, are subject to change and may differ from those of the firm as a whole. These opinions are not intended to be a forecast of future events, a guarantee of future results or investment advice. All data referenced are from sources believed to be reliable but cannot be guaranteed.
Securities and investment advisory services offered through Lincoln Financial Advisors Corp., a broker-dealer and registered investment advisor. Lincoln Financial Distributors, Inc., a broker-dealer, is the wholesale distribution organization of Lincoln Financial Group. Lincoln Financial Group is the marketing name for Lincoln National Corporation and its affiliates. Affiliates are separately responsible for their own financial and contractual obligations. LCN--1100263