Finally! A Place to Get All of Your Money Questions Answered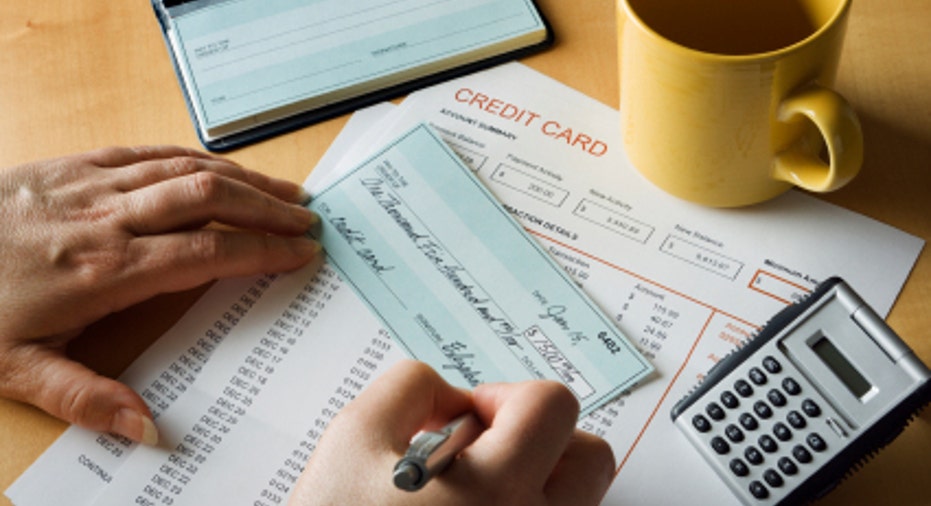 When it comes to our money, we want nothing more than to do the right thing.
So, you Google a phrase like "how to negotiate my salary" or "how to invest," but the links you get aren't quite right.
Either they're so technical you might as well be reading Mandarin, or they overload you with so much information, you're not quite certain what you, in your particular situation, should do.
Want More?
The Top Debt Mistakes to Avoid
Checklist: I Want to Get Health Insurance
Ready to Master Your Money? It's time for Take Control Bootcamp!
Enter LearnVest's brand-new Knowledge Center.
We've created a place that breaks down personal finance into the basics, and talks to you about your money the way a friend would. Well, a friend who just happens to be a Certified Financial Planner®.
Today, we're going to give you a tour of what you'll find there, using questions posed by our users in LV Discussions.
What Can the Knowledge Center Do for You?
Before we dive into questions, here's a mini tour of everything you'll find in this über-helpful new section:
Personal Finance 101: Every big money topic you've wondered about will have a 101 that describes it the way real people speak, explains why it's important for you to know and gives you the top takeaways you need. For instance, don't miss Negotiating 101, to learn a skill every woman should have. And we wouldn't want you to miss Budgeting 101, Saving for Retirement 101, Savings 101, Debt 101, Investing 101 or Understanding Student Loans 101 either!
Checklists: Love the satisfaction of checking a task off your to-do list? We do, too. And we want you to enjoy that when it comes to your money! Use our checklists for your MOST important money must-dos, whether it's setting up your budget, getting your credit report or paying off all your debts.
Questions & Mistakes: In 10 Things You're Embarrassed to Ask About … , you'll find answers to your most basic money questions about banking, saving or negotiating. In Top Money Mistakes to Avoid, you'll learn what not to do when it comes to debt, retirement and saving. Plus, if you've already made a mistake, you'll find out how to get out of it. (Don't worry–we'll keep it on the DL.)
The Budgeting Center: We know one of your top money concerns is how to budget and cut costs. Which is why we've put all that information in one convenient place: The Budgeting Center, which shows you how to free up money when it comes to your groceries, your kids or your shopping habits.
Tools, quizzes, slide shows and more: Crunch your own numbers with our calculators ( like: The Purchase Appraiser, What's My 'Mom' Salary?, Is Grad School Worth It?) or find out more about your money personality with all of our fun and informative quizzes (i.e, What's your investing risk tolerance?).
Now, Onto Answering Your Questions
I am just starting to budget and having some difficulties. I have two checking accounts right now–one for "fun" money and one for bills, but I am not saving anything. I see my fun money balance and spend it all. Any suggestions? – larabb21
A few things can get you on track. The first and most important is your budget. In Budgeting 101, find out how a budget can help you and what the basic principles of budgeting are. Then, set up your budget with our checklist, so you know just how much you can spend on everyday expenses.
Once you've got a budget, you need some motivation to stick to it. So, check out our This or That calculator to get inspired by the kinds of big-ticket items you could save up for. (For example, This or That shows you how your daily coffee habit could instead add up to a fun vacation.) You can also rate potential (or past) purchases with our Purchase Appraiser to determine whether those new jeans were really worth the money.
Lastly, learn how to build savings with our checklist, which will even tell you how to set up your bank accounts to get it right. (And psst! You'll see you don't even need two checking accounts!)
I'm really torn. I currently have a 401(k) with my company that matches 0%. I put 10% of my paycheck toward it, but I don't have an emergency fund. Do I keep contributing to my 401(k) or hold off and put that 10% into an emergency fund? – valz44
This is most definitely not an either/or situation. You can do both! So, keep contributing to your retirement account. Here you'll find out why it's so important to contribute as much as you can all the time.
Next, free up some room in your budget in order to build savings. Start with our Cut Your Costs Bootcamp, which will walk you through all the ways you can stop spending money on things you don't need or particularly like.
With your newfound savings, start putting money into your emergency fund. You can use our checklist on building savings, learn what savings pitfalls to avoid and how you should prioritize it against your other financial goals.
Then read why an emergency fund is important—and the only five reasons you should ever dip into it.
How much is a reasonable amount to spend on groceries every month? – JessiS
Answering that starts with your budget. Once you know how much you should be spending on your Essential ExpensesEssential Expenses are the expenses you always have to pay as a minimum to keep your life going, such as your housing, transportation, groceries and utilities. They should make up no more than 50% of your budget., you can figure out how much makes sense for you to spend on your groceries. Use our Budgeting Checklist to see, step by step, how much of your money should be going to every expense and savings goal in your life. Then, get our tips on saving on your grocery bills from our Budgeting Center, starting with our checklist on saving on your groceries!
I am planning to invest $5,000 for the next two to three years. How do I get started? Which funds are good for this time span and where should I invest? – Shilpa
The best place for you to start is our quiz, What's Your Risk Tolerance? You may also want to think generally about whether investing is the best option for that money, given your short time frame. Check out Investing 101 and our calculator, How Will My Money Grow Over Time? (If you want to understand what makes money grow, check out our story on compound interest.) If you decide to put it in a savings account, follow our checklist on setting up a savings account to get the best deal.
And if you decide investing is truly the best option for you, then set up your investment account with our checklist.
I was naive and opened a credit card in college just to receive a free airline ticket. Three months later, I was $5,000 in debt and afraid to seek help from my parents who'd forbidden me to have any credit cards. I struggled to pay it back, so eventually it went to a debt collector and affected my credit score. My parents started receiving harassing calls and soon found out. My mom then paid the debt in full all at once; however, this one experience has been haunting me ever since. I graduated in 2010 and now have a full-time job with a great salary. I've been paying all my student loans and bills on time, but I still get denied when I apply for credit cards. Is there anything I can do to rebuild my credit?– Wenosaurus
Congrats on paying your student loans and bills on time! For many people in today's economy, it's not easy even doing that. Our Credit section is filled with great content by our partner Credit Karma on building good credit, and our Credit Reports 101 will explain everything you need to know to rebuild. Also get in the habit of watching your credit report regularly by following our checklist.
Just take a deep breath and know that if you continue on the path you've begun, your credit will soon inch up, and soon you will have a credit card to your name. After that, you'll have a good credit score that will help you realize big dreams such as putting a down payment on a home.
There's More!
If you have another money question that wasn't covered here, then browse the entire section. If you still don't see it, then post your question on our LV Discussion board, and watch the Knowledge Center in the months to come as we add more money tips, checklists, quizzes and calculators.