Figure Online Accounts Into Estate Planning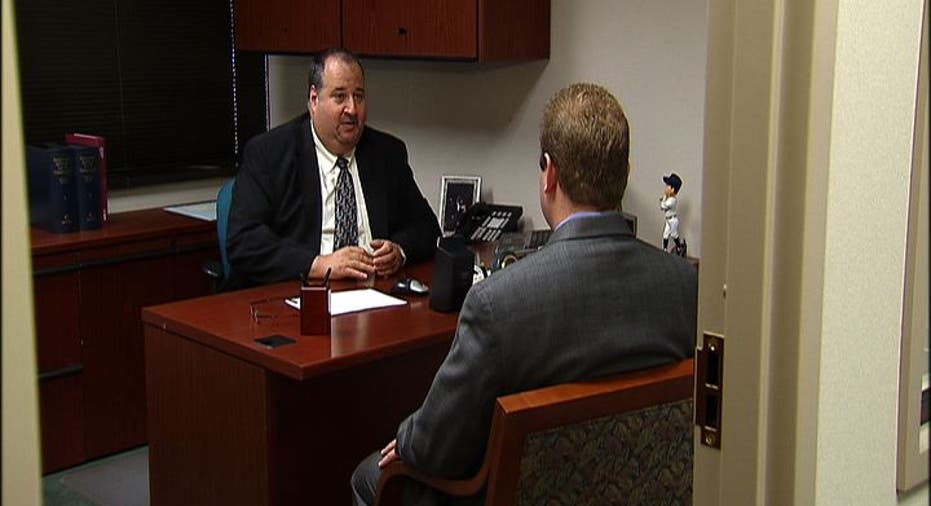 Life in the digital age is both easier and more complicated. The same is true when it comes to estate planning. Not too long ago, a physical safety deposit box at the bank was all it took to safeguard important financial documents. Now, much of that information is online and guarded by numerous passwords -- setting up a potential mess for heirs to sort through.
At death, a person's estate goes through the probate process and can't legally be accessed until an executor is named, according to Leanna Hamill, a Massachusetts estate-planning and elder-law attorney. However, things get more complicated if you become incapacitated because someone will need entry to your financial life -- online and on paper -- to make sure things run smoothly when you can't.
"Everything's getting more electronic these days," says Leslie Corcoran, CFP and founder of Family First Financial Planning in Florida. The Internet has made more financial options available for estate planning, and attorneys often store wills and trusts online. This means information and accounts could be scattered across the digital universe. "I have clients who have CDs all over the place," says Corcoran, adding that when someone dies or becomes incapacitated, if you don't know what they have, "you'll have to go through every piece of documentation and pray they were organized."
You can save trusted relatives, heirs and beneficiaries a heap of trouble and time if you follow a few steps to organize your online accounts ahead of time.
Name a Durable Power of Attorney
Just as you name an executor or trustee to handle your affairs after death, a durable power of attorney is an important estate-planning decision. It provides a trusted person with the power to handle your financial life if you become incapacitated. Corcoran says that person will need your financial passwords for banking as well as your email passwords, so he or she can go online to pay bills, clear out your mailbox, keep track of any online promotions, unsubscribe from junk mail and more.
The durable power of attorney is only for a limited time and only while the incapacitated person is alive, says Hamill.
Create a 'Paper Trail'
A durable power of attorney will need to manage your checking account to pay bills. If you bank online, make sure you've given that person access to and knowledge of your accounts. Ditto if you use a program such as Quicken to manage your budget.
Record monthly bills that come in the mail as well as those that are automatically deducted from your accounts. Don't forget about automatic bill pay for services and products such as gym memberships or fruit-of-the-month clubs.
After death, financial institutions will not allow access until an executor is named and a death certificate is presented. Then the accounts will be transferred to the executor or set up in a new account in the name of the estate. So, in this instance, it's not as important for the person you name executor to have your passwords. But he or she should know of the existence of the accounts so the institution can be notified and the probate process simplified, according to Hamill.
Make a note of everything you have online including tax returns, trust documents, wills, life insurance, real estate deeds, bank accounts, and investment and retirement documents. You may have more online accounts and documents than you think. About 90% of Corcoran's clients receive tax returns, conduct banking and investment transactions, and pay bills online. Once you have a list, make sure a trusted person or executor knows what exists and how to find your online accounts.
Make a Digital Inventory
Corcoran recommends clients develop a "financial emergency kit" in the form of a notebook that contains estate-planning information and all the passwords associated with online accounts. Make sure a trusted person or your durable power of attorney knows where the notebook is. That way, everything is in one place.
"Be judicious," says Hamill. Make sure you're giving access where you want and not necessarily to everything or everyone. "Do they really need to read all your emails or see your private information on Facebook?"
Consider Online Safety Deposit Boxes
An alternative to the notebook is an online safety deposit box that stores passwords and information about online accounts or assets, with instructions regarding who should be notified in the event of death or incapacitation.
Legacy Locker, one such service, lets you create an account, enter all your online assets and name a beneficiary for each asset. Once Legacy Locker verifies proof of your death, it will send an email to the beneficiaries and allow access.
Jeremy Toeman, founder of Legacy Locker, says he wanted the site to work like a Swiss bank account, in a way. "Once a person opens an account, it's private. I don't know what they're putting in there."
Security is obviously an issue, but Toeman says they have bank-level protection. "I'm not naive enough to think we can build something totally safe. I mean, we've all seen 'Ocean's Eleven,'" he says. "But it's at least as secure as a bank."
Another data storage site, EstateLogic, works much the same way as Legacy Locker. It allows users to store and organize important documents, such as wills and tax returns, and allow access to beneficiaries as needed.
With a little foresight, estate planning in the digital age doesn't have to be complicated. "The big thing is communication," Corcoran says. "You've got to talk to your family ahead of time and say, 'Here's all my personal information. Here's my online life.'"