FIFA Strengthens China Ties With New Sponsorship Deal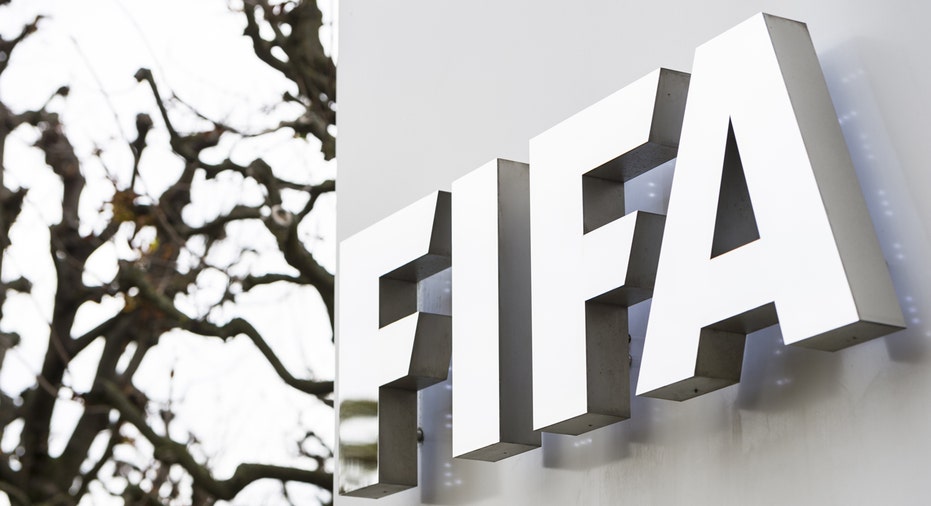 FIFA's new, top-level sponsorship deal with Chinese corporation Wanda Group will make it easier for China to earn hosting rights to its first-ever World Cup, the company said Monday in a press release. Wanda is the first major corporate sponsor to sign with FIFA since last May, when the arrests of several current and former international soccer officials triggered an unprecedented corruption scandal.
Terms of the sponsorship deal were not disclosed, but it's likely to be worth hundreds of millions of dollars, according to the Associated Press. The agreement comes at a crucial time for FIFA, which reported a $122 million deficit in 2015 as it attempted to enact governance reforms amid pressure of existing sponsors. It was the first year since 2002 that FIFA failed to turn a profit.  Sponsorship and marketing deals are a key driver of FIFA's revenue.
"As a partner of FIFA, Wanda will be better placed to play a role in the bidding process to host major football events such as the World Cup, closing the gap on international football and enabling Chinese football to have a say in international football," the company said in a press release. "Although the development of football in China is still in its infancy, with the world's largest football fan base and biggest football market, opportunities are enormous."
The corporation, which focuses primarily on holdings in the property and movie industries, is the first Chinese company to become a "FIFA Partner" – a title reserved for FIFA's highest-level sponsors. The deal runs through the year 2030 and grants Wanda global marketing rights to all major FIFA events, including the next four World Cups.
Philippe Blatter, the nephew of disgraced Swiss soccer executive Sepp Blatter, is an executive at Wanda Group's sports subsidiary. Sepp Blatter currently faces a six-year ban from international soccer and a criminal investigation for purportedly engaging in corrupt activities.
Chinese officials have placed an increased emphasis in recent years in establishing a presence on the global sports scene. China hosted the 2008 Summer Olympics in Beijing and will host the 2022 Winter Olympics. But so far, the country has had little success on the international soccer stage. The Chinese national soccer team has qualified for just one World Cup in its existence.
"As FIFA President, I am committed to providing stronger support for football development to our member associations, and I believe that the relationship with Wanda will support us to continue the ongoing development and growth of the game in China and all over the world," FIFA President Gianni Infantino said in a March 18 press release.