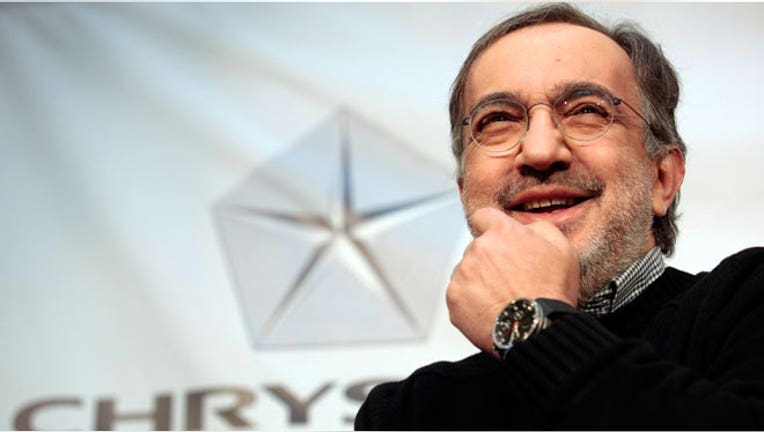 Fiat said Monday it exercised a third option to increase its stake in Chrysler Group, while the Italian car maker continues to spar with VEBA over the valuation of shares.
Fiat already owns 58.5% of the Big Three automaker and has been exercising options since last year as part of its an effort to completely take over Chrysler.
But so far, the company has been unable to increase its stake as a result of a disagreement over how much it should pay for the shares owned by VEBA, the United Auto Workers union retiree healthcare trust that owns the remaining 41.5% stake in Chrysler.
Fiat offered $254.7 million for the latest batch of shares, which reflects a 3.3% stake.
Fiat secured the ability to buy batches of Chrysler shares when it agreed four years ago to take the struggling U.S. automaker out of bankruptcy. It can exercise those options to buy another 3.3% of Chrysler every six months until June 30, 2016. Exercising all of the options would bring Fiat's ownership of Chrysler to 75.1%.
So far, the three options already exercised by Fiat would give it 68.4% ownership.
Fiat can also explore the possibility of acquiring VEBA's entire stake in a single deal. But the two sides have not signaled that they are close to resolving their dispute over the valuation of VEBA's shares. Early last month, Morgan Stanley (NYSE:MS) estimated that VEBA's entire stake is worth approximately $3.5 billion.
Fiat offered $139.7 million for the first batch of shares, well below VEBA's asking price of $342.9 million. That disagreement was brought to a Delaware court, and a ruling expected this month will signal what Fiat will likely need to pay for its Chrysler takeover.
When it looked to exercise the second option, Fiat offered $198 million.
The price for each batch of shares is calculated using a formula that takes into account Chrysler's performance over the prior four quarters, as well as other variables.
Last week, Chrysler reported 8.2% U.S. sales growth in June amid continued demand for pickup trucks and Dodge vehicles.
The automaker reported in April a first-quarter profit that fell 65% on higher costs related to the pending launch of the 2014 Jeep Cherokee and other new models.