Fiat Chrysler Recalls 1.4M Vehicles After Jeep Hack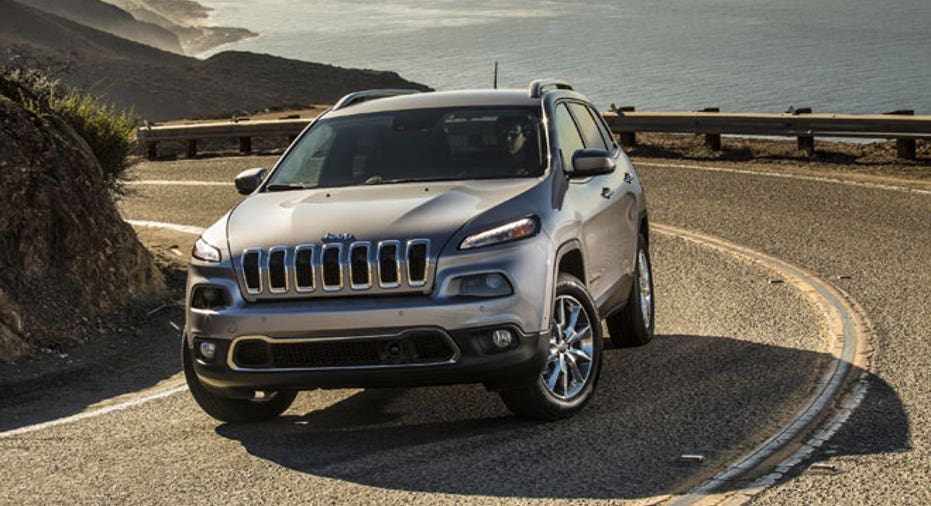 Fiat Chrysler Automobiles (NYSE:FCAU) recalled about 1.4 million vehicles in the U.S. to perform a software upgrade that was developed to thwart hackers.
The affected vehicles are equipped with 8.4-inch touchscreens and the automaker's Uconnect infotainment system.
Owners will receive a USB drive that contains the update, which provides "additional security features," Fiat Chrysler said Friday. When the Uconnect upgrade was first announced last week, Fiat Chrysler said customers could choose to have a dealer handle the installation.
The company also implemented network-level security measures on Thursday to prevent remote access to vehicle systems.
The recall includes the following models:
2013-2015 MY Dodge Viper specialty vehicles
2013-2015 Ram 1500, 2500 and 3500 pickups
2013-2015 Ram 3500, 4500, 5500 Chassis Cabs
2014-2015 Jeep Grand Cherokee and Cherokee SUVs
2014-2015 Dodge Durango SUVs
2015 MY Chrysler 200, Chrysler 300 and Dodge Charger sedans
2015 Dodge Challenger sports coupes
Customers can visit the Uconnect website to check if their vehicle has been recalled.
Earlier this week, a report from Wire revealed that two hackers discovered a way to wirelessly access a Jeep Cherokee's internal computer system and control physical components like the engine and brakes.
Fiat Chrysler said it issued Friday's recall "out of an abundance of caution. No injuries, accidents or customer complaints were reported.
Shares of Fiat Chrysler were down 1.6% at $15.30 in recent trading.