Fiat Chrysler Faces Record $105 Million Fine for Lapses in Recalls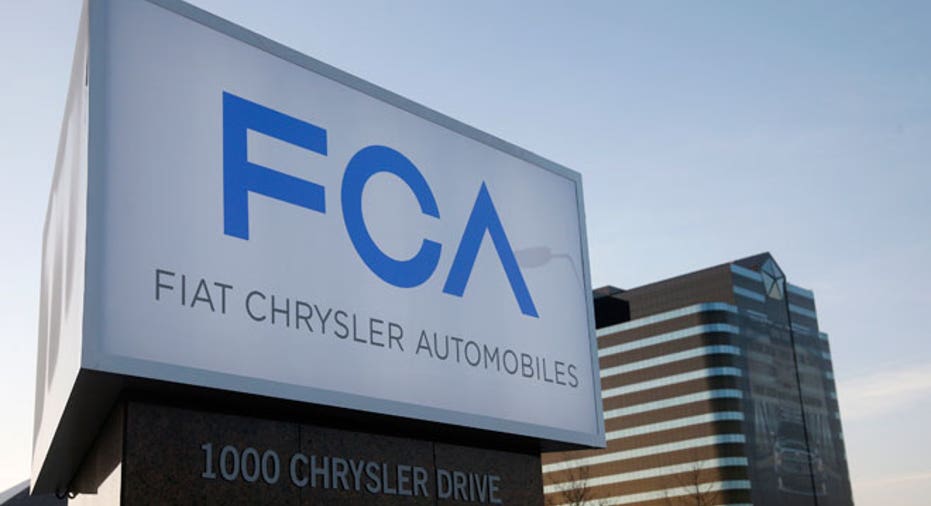 Federal regulators are close to hitting Fiat Chrysler Automobiles NV with a record $105 million fine for recall lapses covering millions of vehicles, said people familiar with the matter, adding to mounting scrutiny of the auto maker's safety practices.
The National Highway Traffic Safety Administration is expected slap the Italian-U.S. company with the financial penalty and assign an independent monitor to audit the company's recall processes for an extended period as part of a sweeping settlement, the people said. In some cases, the auto maker will agree to repurchase recalled vehicles, the people added.
Fiat Chrysler is expected to sign a consent order agreeing to the penalties, which could be unveiled as soon as Monday, the people said. Fiat Chrysler will have an opportunity to recoup some of the financial penalty if it meets certain conditions, the people said.
The government penalties target lapses spanning nearly two dozen recalls affecting more than 11 million Fiat Chrysler vehicles, including older Jeeps with rear gasoline tanks linked to numerous fatal fires.
The fines are tied to legal violations in an array of areas, including misleading and obstructing regulators; inadequate and lagging repairs; and failing to alert car owners to recalls in a timely manner, the people said. The financial penalties aren't tied to specific recalls, they said.
With 1.56 million recalled Jeeps linked to deadly fires, the agency has accused Fiat Chrysler of lagging in installing trailer hitches on the backs of vehicles for added protection in lower-speed collisions. Fiat Chrysler has said vehicle owners are often unwilling to get repairs despite many outreaches from the company.
Under terms of the settlement with regulators, Fiat Chrysler is expected to start offering cash to Jeep owners to encourage them to go to dealerships for repairs or additional money on top of the value of their vehicle if they decide to trade it in, the people said. The Jeep Grand Cherokee and Liberty sport-utility vehicles covered under the recall have model years ranging from 1993 to 2007.
Fiat Chrysler's executive in charge of vehicle safety and regulatory compliance earlier this month outlined measures the company has taken to improve its handling of safety problems and said the auto maker could have handled recalls better and that NHTSA officials raised legitimate concerns.
The government penalties come days after regulators separately started probing Fiat Chrysler's handling of recalled vehicles with possible cybersecurity flaws, after hackers commandeered controls of a moving Jeep. Those vehicles aren't included in the settlement expected to be disclosed in the coming week.
The fines against Fiat Chrysler top the $70 million the government assessed against Honda Motor Co. earlier this year for lapses in reporting possible safety problems and a $35 million fine paid by General Motors Co. in 2014 for failing to alert regulators in a timely manner to a faulty ignition switch now linked to more than 120 deaths.
Car makers and auto-safety regulators have faced persistent criticism on Capitol Hill and from elsewhere for problems handling safety defects. GM and Takata Corp. of Japan face Justice Department probes for deadly flaws with ignition switches and rupturing air bags, respectively. Auto-safety regulators, meanwhile, have adopted a more aggressive posture after facing criticism for failing to spot safety problems.
Regulators at a hearing earlier this month outlined widespread transgressions at Fiat Chrysler, accusing the auto maker of misleading and obstructing the government on its handling of recalls. The lapses included failing to properly alert car owners to recalls, botched repairs and taking too long to fix vehicles. according to regulators.
Other scrutinized recalls include Fiat Chrysler vehicles with Takata air bags and others with ignition switches that can slip out of the run position. Regulators are also probing Fiat Chrysler vehicles that continued catching fire after inadequate repairs to headliner wiring; inadvertent air-bag deployments that continued after attempted fixes; and delays addressing vehicles with defective left tie rod assemblies.