Fiat Chrysler Banks on Jeep, Alfa Romeo to Fuel Sales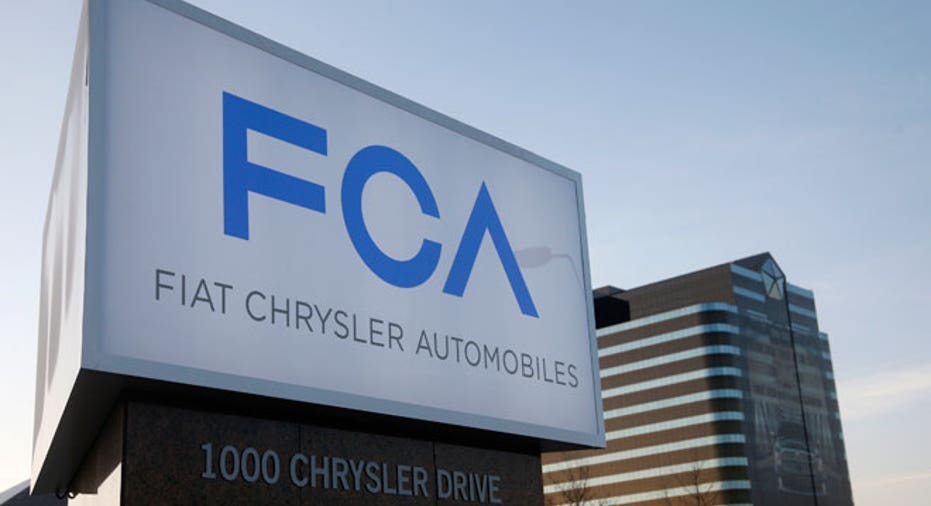 Fiat Chrysler Automobiles is banking on Jeep and a revival of its Alfa Romeo and Maserati brands to bolster the automaker's global footprint, while Chrysler is on track to get a much-needed overhaul of its portfolio.
The company unveiled a new five-year plan on Tuesday, detailing its expansion plans in the U.S. and overseas. Fiat Chrysler is projecting sales of six million vehicles by 2018 compared to 4.4 million last year. In North America, the combined company sees a 48% improvement to sales of 3.1 million.
Chief executive Sergio Marchionne referred to the plan as "much more than a new chapter" for the automaker, which expects to complete the merger of Chrysler Group and Italy's Fiat by the end of this year.
"We are beginning to write a completely new book," Marchionne said during the presentation for investors at Chrysler's Auburn Hills, Mich., headquarters.
Marchionne and the heads of Fiat Chrysler's eight brands provided sales targets that include an aggressive push to launch new vehicles and refresh current models. Fiat Chrysler will use existing funds to implement its expansion plans, according to Marchionne.
The company also reported first-quarter results on Tuesday. Fiat Chrysler swung to a loss in the latest period, even as revenue jumped 12% to €22.1 billion, or $30.8 billion.
Jeep is expected to be the focus of the company's expansion, with global sales expected to more than double to 1.9 million vehicles over the next five years.
Mike Manley, the brand's CEO, said Jeep is working to add a small sport-utility vehicle in 2016, in addition to the return of the Grand Wagoneer in 2018. Jeep also plans to begin producing models outside the U.S.
Kelley Blue Book senior analyst Karl Brauer said Jeep has significant potential in China, the world's largest auto market and a region where rival manufacturers have a big head start. The Renegade, a new SUV from Jeep, could help the company make up some ground.
"You can expect consistent, rapid growth [for Jeep]," Brauer said, noting how Jeep alone was a driving force behind Marchionne's decision, as CEO of Fiat, to initially take an ownership stake in Chrysler.
Counting on Chrysler
Executives also aim to turn Chrysler into a mainstream competitor against Ford (NYSE:F) and General Motors' (NYSE:GM) Chevrolet with a full portfolio of cars and SUVs. The struggling brand currently offers just three models.
Chrysler hopes to lift annual sales from 350,000 last year to 800,000 by 2018. It began shipping a revamped Chrysler 200 mid-size sedan last week and anticipates launching a new 100 compact in 2016. A refresh for the Chrysler 300 full-size car is scheduled for this year.
In turn, Dodge will serve as the company's performance brand. It will trim its portfolio to eliminate overlap with Chrysler, dropping the Avenger sedan and Grand Caravan minivan. Chrysler wants to begin selling a plug-in hybrid version of its Town & Country van in two years.
Eliminating the Grand Caravan in favor of the Town & Country is seen as a sacrifice for the sake of Chrysler, which sells far fewer minivans than Dodge.
"Chrysler's been one of their weakest brands. If you had to pick one to get rid of, it certainly wouldn't be Dodge, Jeep or Ram," Brauer said.
"On the one hand, it's bizarre to take the weakest brand and make it your high-volume brand. But that's the beauty of where FCA is at this point. Questions about their ownership are behind them. They can now get serious about long-term planning. Marchionne is trying to give a clear direction for each brand."
Fiat, which offers a lineup of small cars, expects Asia and Latin America growth to lift sales to 1.9 million vehicles by 2018, up from 1.5 million.
Investing in Luxury Cars
Fiat Chrysler's Alfa Romeo sports cars and high-end Maserati brand are seen as critical parts of the five-year plan. Marchionne has long pushed for a relaunch of Alfa Romeo. The company now plans to invest $7 billion in the brand.
In five years, Alfa Romeo sees annual sales of 150,000 in North America and 400,000 globally, with eight new models in the pipeline. Alfa Romeo will make its return to the U.S. when it brings the 4C to America this summer. It plans to add a mid-size car late next year, followed by seven new or redesigned vehicles between 2016 and 2018.
Brauer said Alfa Romeo has been gone for so long, Fiat Chrysler has a blank slate to work with in the U.S. The brand has the potential to attract upscale buyers thanks to its Italian heritage, he added.
Maserati also has an onslaught of vehicle launches in the works. The luxury car brand intends to widen its portfolio from four models to six, including a new sports coupe and convertible called the Alfieri. Maserati's flagship model, the GranTurismo, will get a redesign near the end of the five-year plan.
Sales of Maserati vehicles are forecasted to reach 75,000 units versus today's 15,400. Harald Wester, head of the Alfa Romeo, Maserati and Abarth brands, said Maserati will book double-digit margins throughout the next five years.
Marchionne sought to shoot down speculation that Fiat Chrysler could look to sell or spin off Ferrari -- a move some analysts and investors have suggested as a way to raise capital to fund the company's global expansion plans.
The supercar brand currently has sales volume of 7,000 units but holds the potential to sell 10,000 cars worldwide, Marchionne said.
"But let me be clear, Ferrari is not for sale," he added.
Across all of its brands, Fiat Chrysler is looking to add a total of 1,300 dealerships, with most coming in Europe, Asia and Latin America.