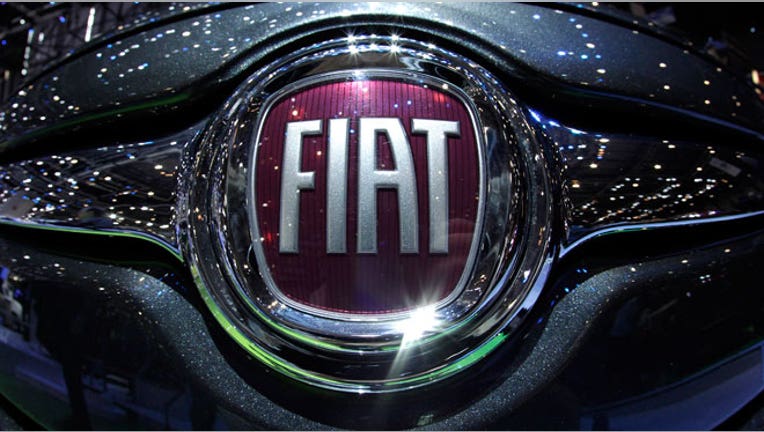 Fiat on Tuesday officially announced plans to complete the creation of Fiat Chrysler Automobiles in time for a U.S. trading debut on Oct. 13.
The Italian automaker, which acquired full ownerships of Chrysler Group for $4.35 billion earlier this year, will put the final touches on a combination with a wholly-owned subsidiary in the Netherlands, Fiat Investments NV, on Oct. 12. The Dutch holding group will subsequently be renamed Fiat Chrysler Automobiles.
Fiat said the New York Stock Exchange has approved the listing of FCA, now the world's seventh-largest automaker. FCA is expected to begin trading next Monday. Shares will also be listed in Milan, where trading in current Fiat shares will end Friday.
Chief Executive Sergio Marchionne had signaled that FCA would likely begin trading in New York by Oct. 13.
Fiat received an initial 20% stake in Chrysler as the Big Three automaker emerged from bankruptcy in 2009. Fiat exercised several options to increase its stake before agreeing with the United Auto Workers' healthcare trust, VEBA, to buy the remaining 41.5% of Chrysler.
The deal with VEBA valued Chrysler at approximately $10 billion.
Fiat long sought complete ownership of its U.S. subsidiary, in part to gain access to Chrysler's cash. In May, Fiat and Chrysler executives detailed an aggressive five-year strategy that calls for heavy investments in Jeep and Alfa Romeo.
Marchionne believes Jeep will play a critical role in fueling FCA's international sales. The company wants Jeep to more than double sales to 1.9 million vehicles over the next five years.
The company is re-launching the Alfa Romeo brand, which introduced the two-seater 4C to the U.S. market during the summer. Alfa Romeo forecasted annual sales of 150,000 in North America and 400,000 globally by 2018.