Fiat CEO Will Not Close Factories in Italy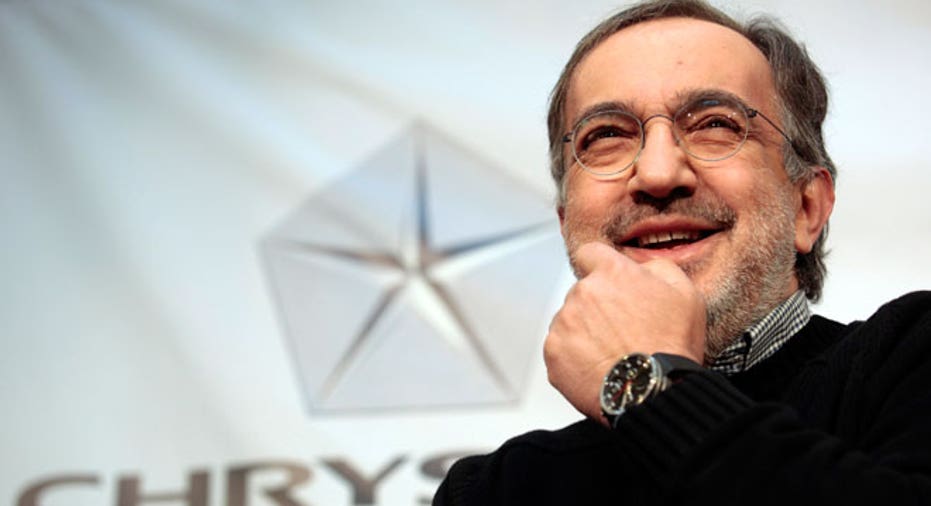 Fiat boss Sergio Marchionne said he will not close car factories in Italy despite a plunging domestic market, responding to calls from unions and politicians to clarify a multi-billion euro investment plan.
The chief executive has come under pressure to provide details of Fiat's Italian strategy as the economic recession heightens concerns over job losses at the country's biggest private employer.
The company has only earmarked a fraction of the 16 billion euros for Italian investment outlined in a five-year plan in 2010. Fiat said last week it was unrealistic to expect that a project announced two and a half years ago could remain unchanged.
"We're in a dramatic situation here, and I've never talked about plant closures, I've never said I wanted to leave," Marchionne told Rome daily La Repubblica.
"I can assure you that it's a huge responsibility to make these choices today."
Europe's car sales fell 8.5 percent in August, as demand in southern Europe slumped. Ford (NYSE:F) and General Motors (NYSE:GM) are considering factory cuts in the region.
The executive, who shuttles back and forth between Detroit, where he manages Chrysler, and Fiat's headquarters in Turin, said the company spent 800 million euros developing a new version of its Panda compact car "but it isn't selling, because there is no market".
The company will release new information about its investments on October 30. So far it has only announced a 2.5 billion euro investment in three plants, two in Turin and one near Naples. One billion euros of that is for new small SUV models and is now on hold pending an upturn in the car market.
Italy's industry and labor ministers have said they want to meet Marchionne for talks, though no date has been set.
Nearly 200,000 people work in the auto industry in Italy, according to figures from the International Organization of Motor Vehicle Manufacturers, compared to about 300,000 in France and in Spain, and about 773,000 in Germany.
IDLE FACTORIES
Fiat's launch of the new 500L compact car in Italy on September 22 will be closely watched for any signs that demand in the car market is picking up.
Fiat has been forced to idle its factories in Italy, where car sales have fallen back to levels not seen in 40 years. The company is expected to continue to temporarily halt production off and on throughout the fall, union sources told Reuters last week.
But it is investing in the United States, where it unveiled 66 new models to Chrysler dealers last week, including plans for a return of the sport Alfa Romeo brand to the United States. It has also started producing a prototype for a new Maserati limousine in Turin, which will be unveiled at the Detroit car show in January and is aimed at the U.S. market.
Fiat's focus on U.S. investment has exacerbated concerns in Italy that it might want to downsize at home.
Marchionne did not discuss financial or market targets in the two-page interview, except to say that the car market in Italy next year will "be very, very bad".
Fiat and its mass market competitors in Europe face a common problem -- the continent has too many car factories compared to market demand, but closing them down is costly and politically tense at a time when the economy is weak.
He said his business strategy was to exploit the strong car market in the United States in order to "protect the presence of Fiat in Italy and Europe" where the company has accumulated losses of 700 million euros so far this year. Its business is profitable because of strong growth at Chrysler.
That's 50 million euros more than Mediobanca's estimate of a 650 million euro loss for Europe this year.
Italian unions say Marchionne should meet with government ministers to reveal his investment plans.
"If, as all signs indicate, Fiat is oriented towards cutting production (in Italy), then (the government) should ask itself how to attract another manufacturer," said CGIL union leader Susanna Camusso with L'Unita newspaper on Tuesday.
(Reporting by Jennifer Clark, additional reporting Steve Scherer; Editing by Mike Nesbit and Anna Willard)