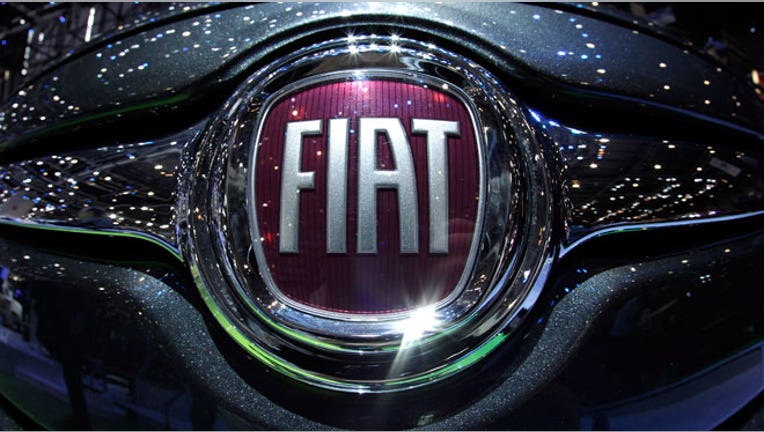 Fiat Chrysler CEO Sergio Marchionne on Wednesday quashed speculation of a possible tie-up with Germany's Volkswagen, saying the idea had never been on the agenda.
A German magazine earlier this month reported Volkswagen Chairman Ferdinand Piech had held talks with the owners of Fiat Chrysler about buying all or part of the group.
John Elkann, the head of holding group Exor <EXOR.MI> which controls Fiat Chrysler via a 30 percent stake, said at the same event as Marchionne that there was nothing else to add on the matter.
Fiat and Exor had already denied the German report, while Volkswagen said it had no takeover plans.
Marchionne said he still expected to list the merged Fiat Chrysler Automobiles in the United States in the first two weeks of October. Fiat shareholders will vote on the merger next week.
He also said second-quarter results, which will be released next week, were in line with expectations, adding he did not expect to report losses for the April-June period.
In the first quarter, the company reported a net loss, hit by one-off charges linked to the deal to buy out in full its U.S. unit Chrysler and by currency fluctuations.
"I don't think there are losses, but we will see," Marchionne told journalists on the sidelines of an event in Turin.
The company said late on Tuesday it had signed a deal with Renault <RENA.PA> for the French group to supply Fiat with a light commercial vehicle based on a Renault platform.
Marchionne said it had chosen to build the new vehicle with Renault because Peugeot <PEUP.PA>, with which it already produces the Fiat Ducato light truck, did not have what it was looking for to complete the line up of its Fiat Professional commercial vehicle brand.
"Technically, the new vehicle will be very similar to the Fiat Scudo, but there will also be some major improvements," he said, referring to a medium-sized van once produced by a joint venture between Fiat and Peugeot.
Marchionne said he did not know where in France the new vehicle would be produced or whether the platform used for it was derived from the one used to produce the Renault Trafic, as reported by some Italian media.
He also added that he saw no other opportunities to expand cooperation with Renault for now.
Marchionne said the group was looking everywhere to expand, but particularly in Asia where he saw most growth opportunities.
Asked if the group was looking at further tie-ups with Asian carmakers, Marchionne said it would only consider cooperation on very specific projects, "but we are not in a hurry".