FHA 'Streamline Refinances' Get Cheaper and Easier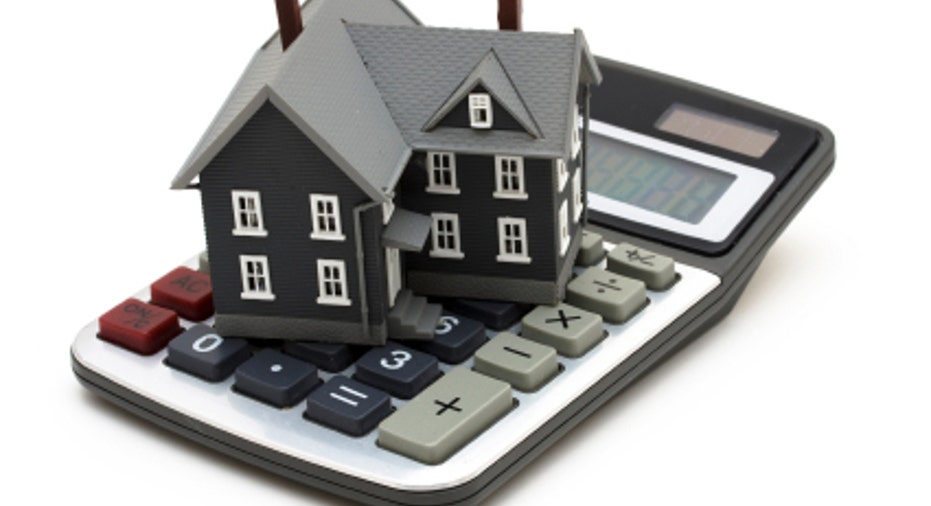 The government is about to make refinancing FHA mortgages more affordable -- and potentially easier -- for hundreds of thousands of homeowners.
The Federal Housing Administration will reduce mortgage fees significantly for borrowers who qualify for the FHA's streamline refinance program. The lower fees go into effect June 11 and will be available to borrowers who refinance loans that were endorsed by the FHA before June 2009.
"If you had your loan endorsed prior to that, this is your chance to save money with a streamline refi," says Ed Conarchy, a mortgage planner at Cherry Creek Mortgage in Gurnee, Ill.
In the streamline program, the FHA asks for limited documentation from borrowers and doesn't require an appraisal of the home. The no-appraisal rule allows owners to refinance even if they owe more on their mortgages than their houses are worth.
Lower Fees Make Streamline Feasible
Since the financial crisis of 2008, more than 750,000 borrowers have refinanced their mortgages through FHA's streamline program, according to data from the Department of Housing and Urban Development. More than half of those refinances took place in 2009 after the housing and mortgage markets collapsed.
But rising mortgage insurance premiums on FHA loans have become an obstacle for many homeowners who want to refinance. Depending on the size of the loan, the fees can eat up much of what the borrower would save through the refinance.
The new, lower fees will make streamline refinances much more feasible to borrowers, Conarchy says.
When the new fees take effect, a borrower refinancing $200,000 will pay $20 -- instead of $3,500 -- in upfront mortgage insurance. The borrower also will pay about $92 -- instead of $208 -- per month for annual mortgage insurance.
That's because the FHA reduced the upfront mortgage insurance premium for eligible homeowners to 0.01% of the total loan and the annual premium to 0.55% of the loan. For borrowers who are not eligible for the reduced fees under the streamline program, the cost of upfront mortgage insurance is 1.75% of the total loan and 1.25% of the loan per year.
Loan officers and other mortgage professionals say they have lists of clients who are waiting to refinance in June with the lower fees.
"We could have a mini-refinance boom in June" after the fees are reduced, says Derek Egeberg, a branch manager at Academy Mortgage in Yuma, Ariz.
Are You Eligible?
To qualify for the reduced fees on streamline refinances, the borrower must:
Have a mortgage already insured by the FHA.
Be current on the mortgage.
Have a mortgage that was endorsed by the FHA before June 2009.
It's important to remember that just because you closed the loan before June, it doesn't mean the mortgage was FHA-endorsed by the cutoff deadline. There could have been a 60-day gap from the time your mortgage closed to the time your loan documents arrived at the FHA for endorsement.
No Appraisal Required, but Some Lenders Have Overlays
As long as your mortgage payments decrease by at least 5% with the refinance, the lender does not have to order an appraisal of your home. This helps homeowners who are upside down on their mortgages.
"But if you are going from a 30-year to a (15-year mortgage) and your payment is not decreasing, or if you are removing one person off the title," you'll need an appraisal, says Dan Green, a loan officer at Waterstone Mortgage in Cincinnati.
The FHA does not require a minimum credit score for streamline refinances, but the lender that is refinancing your mortgage will likely have its own requirements, called "overlays." Generally, lenders want a FICO score of 640 or higher for streamline refinances, Green says. Some lenders are willing to accept 620 and a few will go lower than that, but they usually charge higher rates on loans with lower scores.
With the streamline program, the FHA allows borrowers to refinance without having to show proof of employment and income. But some states have laws that require lenders to verify borrowers' income on all mortgages regardless of what the federal program allows. And you will likely be asked to present documentation that shows you can afford the mortgage payments.
Streamline Refis Could Become Easier
Because of lenders' overlays, the streamline program hasn't been a "true streamline" yet, Green says.
Lenders are reluctant to underwrite mortgages without asking for full documentation and minimum credit scores, especially when many of the mortgages they are being asked to refinance are underwater.
To encourage lenders to embrace streamline refinances, the government has changed the way it evaluates lenders' FHA loan portfolios. The FHA has a scoring system based on the performance of each lender's FHA loans. If a particular lender has too many delinquent loans compared to other lenders, the FHA may stop doing business with that lender.
To eliminate the fear factor, the FHA will exclude streamline refis when grading the lenders' performance.