FHA Mortgage Loan Funds Renovations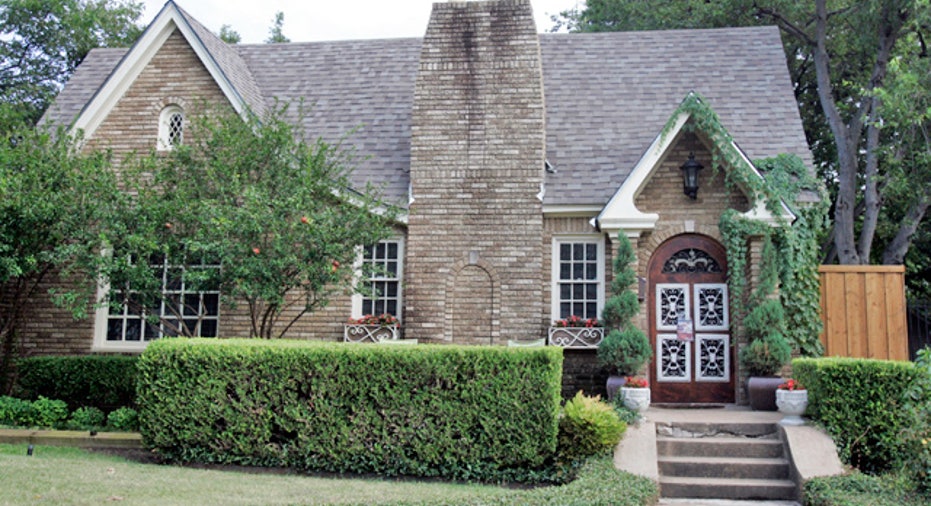 Homebuyers who buy an older home or foreclosure often are frustrated by the difficulty of financing needed repairs and renovations. But a Federal Housing Administration home loan program offers some help.
A Section 203(k) loan allows borrowers to wrap the cost of repairs and improvements into a single mortgage.
Find the best mortgage rates
Bankrate can help you find the lowest available mortgage rate.
"We've seen tremendous growth in the use of these loans across the country, especially in areas where the housing stock is old and needs repairs or when people are buying foreclosures and short sales," says Stephen Adamo, president of Weichert Financial Services in Morris Plains, N.J.
The 203(k) loan is a boon for cash-strapped homeowners who either cannot or do not want to tap their home equity. It also offers an alternative to borrowers struggling to find other sources of financing.
"This is a great loan product because it can be very hard to find a construction or rehabilitation loan these days," Adamo says.
There are two types of 203(k) loans. The first, and more common, loan is known as a Streamline 203(k) and is restricted to repairs or improvements that total $35,000 or less.
The second type of 203(k) loan applies to improvements costing more than $35,000.
A 203(k) loan requires a minimum of $5,000 to be spent on rehabilitation of the home. Generally, the maximum mortgage amount depends on the lesser of the borrower's approval limit, the FHA maximum mortgage limit for the area or 110% of the appraised value of the improved property.
Loan restrictions
While 203(k) loans may be a great option for many homeowners, they also come with some restrictions.
For example, 203(k) loans can be used for refinancing as well as purchase loans, but are limited to owner/occupants. Investors are not eligible.
In addition, work has to begin within 30 days of closing and be complete within six months. The borrower is allowed to be the contractor if qualified, but cannot be paid for anything outside the cost of materials and must meet specific FHA qualifications.
If a contractor is being used, be sure to ask if they have done 203(k) programs before, says Mike Tompkins, a mortgage consultant with W.J. Bradley Mortgage Capital in Scottsdale, Ariz. "The contractor needs to understand the payment schedule and requirements."
When work is complete, the borrower provides a letter and a HUD-approved cost consultant conducts an evaluation. Such consultants can be found through a lender or via the FHA website.
Certain types of projects may be ineligible for 203(k) financing, says John Thomas, a certified mortgage planner with Primary Residential Mortgage, Inc. in Newark, Del.
"No major structural repairs can be undertaken with a Streamline 203(k) such as putting on a new addition or fixing a cracked foundation," Thomas says. "But you can repair the roof, do plumbing repairs and even add an attached garage."
Full 203(k) loans allow almost any home improvement as long as it adds value to the home. Such projects include structural additions, finishing a basement or remodeling a kitchen. Luxury items such as a swimming pool or a hot tub cannot be financed with a 203(k) loan.
Qualifying for a 203(k)
To qualify for a 203(k) loan, you'll need decent credit. Most lenders require a credit score of 620 and above for an FHA loan, says Cook.
Like all FHA loans, 203(k) loans require a 3.5% down payment (based on the total loan amount, including the purchase and renovation costs) and an upfront mortgage insurance payment of 1.75% of the total loan amount. This can be wrapped into the financing.
Borrowers also pay a monthly mortgage insurance premium based on the loan-to-value and length of the mortgage.
"Interest rates on 203(k) loans are slightly higher than other FHA loans (about 0.2% to 0.5% higher) because there's a greater risk for the lender until the work is actually completed on the property," Thomas says.
Copyright 2014, Bankrate Inc.