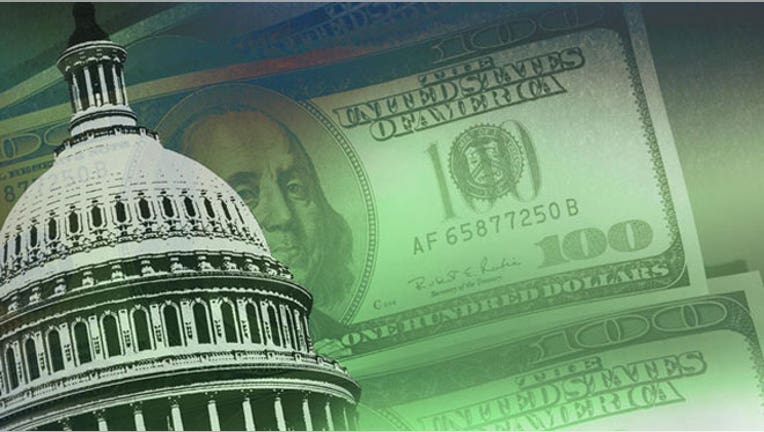 The following is an op ed written by Brian Hamilton, chairman of Sageworks.
Since the 1960s, the phrase "guns or butter" is often used in debates about the trade-off between government spending on the military (guns) and social programs (butter). The idea is that if the country spends more of its resources on one, it has less money available for the other. Of course, this is a truism and there is still vigorous debate on how to balance the two. In fact, given our current outrageous amount of national debt, it is likely that the country needs to go on a diet of both less butter and fewer guns, but let's leave this subject for another time. Such is where we have found ourselves today.
Private companies routinely show us that increased spending on specific things can yield progress on business objectives without generating crushing debt. Increased government spending, too, on certain things can yield national objectives without massive increases in debt. Unfortunately, these rare opportunities are being missed by both Congress and the President.
President Obama and Congress give lip service to wanting to grow the economy and create jobs, but the President's proposed $1.16 trillion 2015 budget for discretionary spending shows that the actual priorities are not helping businesses employ more people. As usual, the talk in Washington does not remotely equal the actions. For example, the Small Business Administration, which operates business-assistance and loan-guarantee programs for the nearly 28 million small businesses that generate 64% of net new private-sector jobs, is slated to receive  less than one-tenth of one%, of the trillion-dollar pie under President Obama's plan. In fact, the SBA's proposed $710 million slice of the President's 2015 budget is actually a 23% cut from this year. This makes no sense, whether you're a conservative, liberal or astronaut. In 2014, we are spending more than $6 billion as part of efforts to build two Virginia-class nuclear submarines, $82 billion on food stamps and nearly $23 billion on Pell grants for college students, many of whom can't get jobs when they graduate because job creation is anemic. And while the SBA budget got cut, one line item that got a boost in 2014 was the Millennium Challenge Corporation, a program that helps developing countries with electricity supply, land rights and property ownership. If we're going to spend all of this money, we should think long and hard about how to spend it on the things that help Americans get work and become self-sufficient.
When running a business, you make investments that help your business grow while decreasing expenses that cut into profits and drain resources. If we applied that basic principle to government spending, might we succeed in improving our economic situation and move toward balancing the budget?
The SBA in fiscal 2013 supported loans worth $29.6 billion to more than 54,000 businesses, trained 3 million entrepreneurs and operated 900 Small Business Development Centers devoted to training newly minted small business owners. The SBA is an example of an investment that could multiply rather than consume our tax dollars. Given this output, the SBA is a worthwhile investment, especially since small businesses hired more people in 2013 than either medium- or large-sized companies. This is not meant to be an endorsement of the SBA, but given the size of their budget and the importance of their role in helping small businesses, wouldn't it make sense to make more strategic investments here? Let's hope that Congress uses some common sense as they approve the next spending bill. In the meantime, I've got an idea for the $900 million worth of Stryker replacement parts that mistakenly piled up in a Michigan warehouse because of sloppy bookkeeping. How about selling them and using the proceeds to more than double the SBA's budget?
Mary Ellen Biery, research specialist at Sageworks, contributed to this article.
Brian Hamilton is the chairman and co-founder of Sageworks. He is the original architect of Sageworks' artificial intelligence platform, FIND, which is the leading financial analysis technology for analyzing private companies and is used by thousands of accounting firms and financial institutions across North America.  He has dedicated his life to bringing greater clarity to financial statements and to increasing financial literacy among businesses. Hamilton regularly leads discussions on private company performance, the financial strength of companies preparing for an IPO and entrepreneurship in major business and financial news outlets such as CNBC and The Wall Street Journal.