Ferrari Owned By Trump Fetches $270K at Auction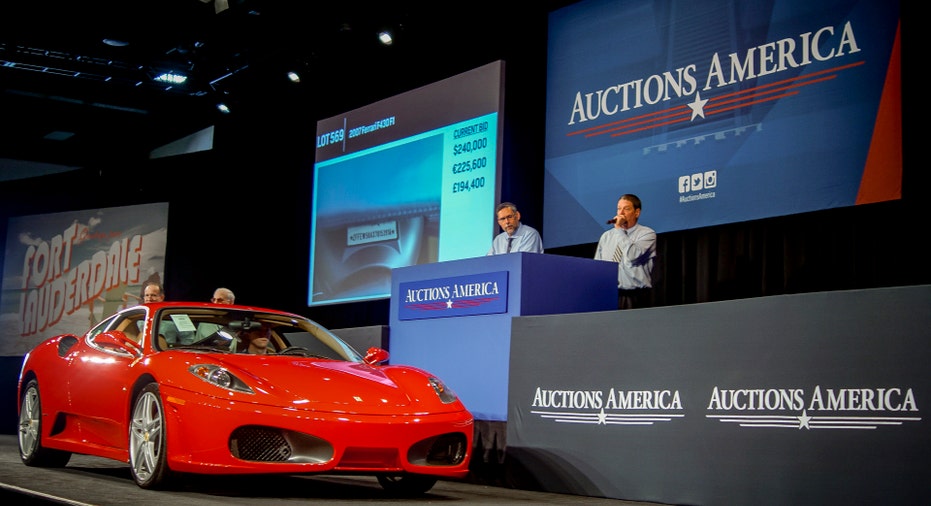 A Ferrari F430 F1 Coupe, once owned by President Donald Trump, sold at auction for $270,000 this weekend in Florida.
Bidding for the Italian sports car, which features a Rosso Corsa (racing red) paint job and beige interior, ended at $240,000, $10,000 below the low pre-sale estimate of $250,000. The high estimate on the vehicle was $350,000.
"While the car fell just shy of its reserve on the auction block, we can confirm that it exchanged hands just minutes after it left the podium for a final sales price of $270,000," Auctions America said in a statement.
Trump purchased the car new in 2007 and owned it for slightly more than four years. Under Trump's ownership, the car amassed fewer than 2,500 miles.
Without President Trump's association, the company said the car would typically bring in less money.
"Similar versions of the model without the celebrity provenance traditionally bring between $125,000 - $175,000 depending on mileage, condition and optional equipment."
Though the car was sold by the president in 2011, the title of the vehicle (also included in the sale) has the address of Trump Tower in New York as well as Trump's signature.
Under the hood, Trump's former Ferrari boasts a 4.3-liter, 490 horsepower V-8 engine. The F430's top speed is just a hair under 200 miles per hour (196 mph).