Ferrari Expected to Fetch Up to $18 Million at Auction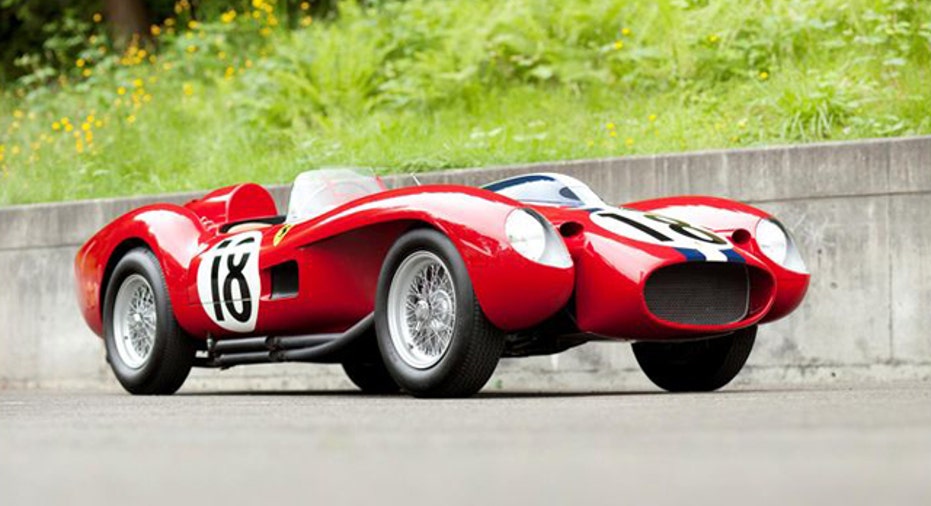 A legendary racing vehicle, the 1957 Ferrari 250 Testa Rossa Prototype, is likely to break the all-time world auction record for a vehicle this weekend at a Gooding & Co. auction in Pebble Beach, Calif.
The Pebble Beach Concours auction, considered one of the worlds premier car shows, will bring the legendary Ferrari to the auction block this weekend, where it could sell for as much as $18 million, the most ever paid for a collectable vehicle at a public auction.
The 1957 Ferrari debuted at the Nurburgring 1000kms, where drivers Masten Gregory and Olindo Morolli finished in 10th place, according to Gooding. The car has had just two owners in 40 years, and Gooding boasts that if it sells it will be the most valuable car ever sold at auction, seeing as how a Testa Rossa set the world record in 2009 when it sold for $12 million at auction.
David Gooding, President and founder of Gooding & Company, thinks this car could fetch as much as $18 million.
Certainly it sounds like a lot of money to people that are new to the market, and it is&but we have seen collectibles do very, very well in recent years, Gooding said in an appearance on the FOX Business Network. We have sold previously another car for over $30 million privately; the Testa Rossa would be a record for a car at auction publicly.
Gooding said the car sold privately for $30 million was a Bugatti; he expects the Testa Rossa to fetch a high price because of rising prices among all kinds of collectibles.
In addition to the Ferrari, other renowned vehicles will be sold, including 1963 Shelby Cobra 289 Factory Team Car, CSX2129, raced in 1964 by Graham Shaw and displayed at the 1964 Worlds Fair in New York, will also hit the auction block. The vehicle has an estimated value between $2.4 million and $2.8 million.
The auction will take place this Saturday and Sunday at the Pebble Beach Equestrian Center.