Female Entrepreneurs Getting a Confidence Boost in 2016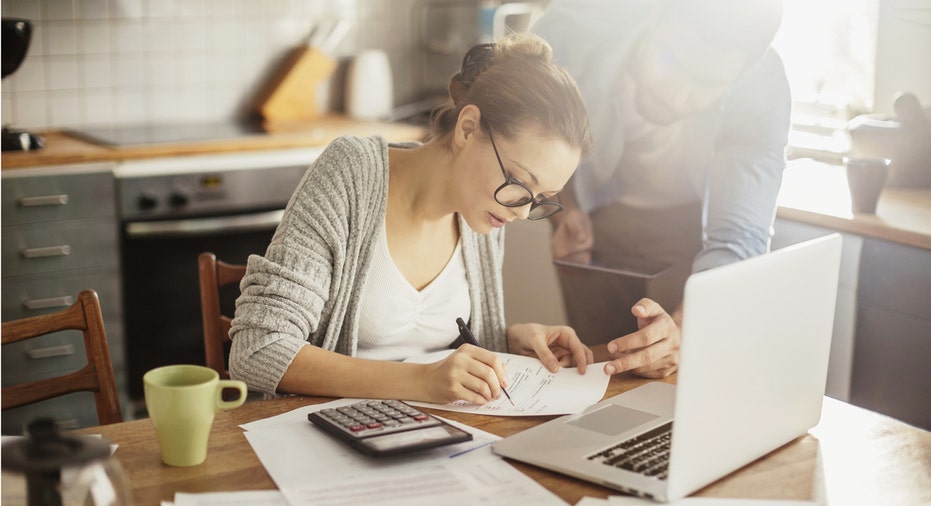 The glass is half full for many women entrepreneurs when it comes to growing their businesses, while their male counterparts share a glass half empty outlook.
This according to the inaugural Bank of America Women Business Owner Spotlight.
"This [2016] is actually the first year that the government has hit its quota for the dollar amount that it wanted to give to women business owners. Policies were changed to give women access to set asides and other kinds of opportunities," Maisha Walker, founder of Message Medium and president elect of the NY National Association of Women Business Owners chapter, said during a panel discussion on the report.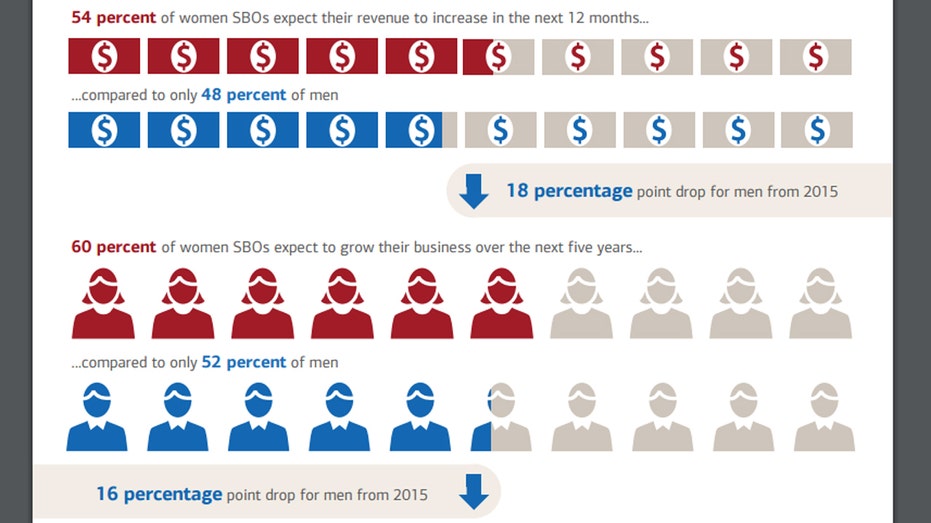 Based on a national survey of 1,000 small business owners, BofA (NYSE:BAC) found that 54% of women small business owners expect their revenue to increase over the next year, compared to 48% of men. And of those surveyed, 60% of women expect to grow their business over the next five years vs. 52% of men.
Additionally, female small business owner confidence has remained steady year-over-year, while male small business owner confidence has fallen by double digits since spring 2015.
---
Tips From The 'Spotlight on Women' Panel
Create a growth plan but prepare to pivot from the course at times
Keep your day job when first starting your company: It will help you make better decisions and determine if you really want to go through with the business
Pricing is incredibly important to get right
Look into taking out loans and lines of credit before you actually need them
Stay authentic to your brand, even if it means sometimes making a less lucrative business decision
---
Walker also noted, "It's only in the last 40 years that women really had the opportunity [to start their own businesses], and there's just a lot of catch up to do."
But while women are confident in revenue and growth outlook, they may also be concerned that they have more to lose. Several economic wildcards include corporate tax rates, strength of the U.S. dollar, volatile commodities prices, interest rates and rising labor costs.
In regards to the minimum wage, 55% of women entrepreneurs believe raising it would have a positive impact on the economy, compared to 41% of men.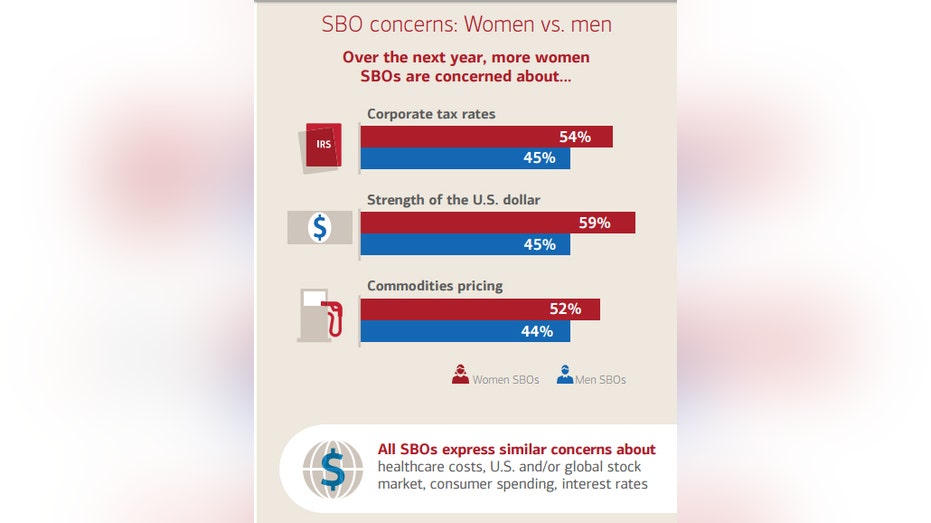 The outcome of the minimum wage debate largely depends on who is elected to the be the next President of the United States in November; Democratic nominee Hillary Clinton is advocating for a $15 an hour minimum wage while Republican nominee Donald Trump has flip-flopped on his stance numerous times.
Shattering the Glass Ceiling
Hillary Clinton said it best last month during the Democratic National Convention: "We just put the biggest crack through that glass ceiling yet" she told the crowd.
Female business owners do believe a ceiling exists, but they are at odds over how directly it affects them; 54% don't feel impacted by it, while 46% of females have felt limited by it at some point in their careers.
"I'm in a primarily male dominated industry – the restaurant business," said Melba Wilson, author, chef and owner of Melba's Restaurant, during the panel discussion.
"About 96% of chefs are men, most restaurant owners are men. For me, to be a brown girl from Harlem opening up a restaurant...who would've thought? There are definitely glass ceilings, but my motto is 'you go over them, you go around them, you go through them.'"
The panel argued that women should not hold back from starting a business in any field, especially when it comes to the booming tech industry, where only 3% of new tech companies are started by females. However, it's important to recognize ahead of time if you can actually turn your passion into a lucrative business, or if it's best left as a hobby.
"I don't think that everyone necessarily comes from a background where they have a deep understanding of what it really takes to be a successful entrepreneur: Having access to capital and economic stability, as well as access to relationships and an esteemed credibility in whatever industry you decide to open your business in," Walker said.