Fed's Evans: Inflation Still 'Stubbornly Low'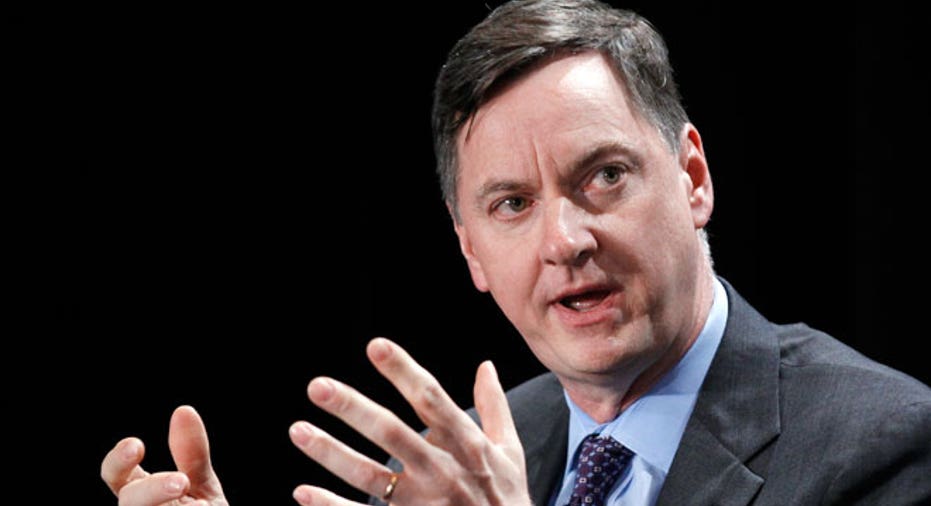 The Federal Reserve should be "exceptionally patient" in removing monetary policy accommodation, delaying interest-rate hikes until it is confident the U.S. economy can withstand them and only raising rates slowly once it starts, a top Fed official said on Monday.
In remarks that largely repeated those he made last Wednesday, Chicago Federal Reserve Bank President Charles Evans detailed to a group of economists the reasoning behind his call for restraint on rate increases, even if the result is inflation temporarily breaching the Fed's target of 2 percent.
Despite immense progress since the depths of the recession, he said, U.S. inflation remains "stubbornly low," and labor markets harbor more slack than last month's 6.1 percent unemployment rate suggests.
In particular, he said, labor force participation has dropped faster than can be accounted for simply by the aging of the population, and wage growth, at just over 2 percent annually, lags the 3 percent to 4 percent that should be expected.
"We should be exceptionally patient in adjusting the stance of U.S. monetary policy - even to the point of allowing a modest overshooting of our inflation target," Evans said in remarks prepared for delivery to the National Association of Business Economists in Chicago.
"I favor delaying liftoff until I am more certain that we have sufficient momentum in place toward our policy goals. And I think we should plan for our path of policy rate increases to be shallow."
Evans rotates into a voting spot on the Fed's policy setting committee in 2015, when most of his colleagues believe will be the year when they begin to raise rates for the first time in years.
The Fed has kept short-term interest rates near zero since 2008, and has bought more than $3 trillion in bonds to push borrowing costs down further and to boost investment and hiring.
The Fed plans to finish winding down its latest round of bond buying next month, and already some of the U.S. central bank's more hawkish policymakers are calling for interest rate increases.
But prematurely restricting monetary conditions could deal a setback to the economy, Evans said on Monday, forcing the Fed to backtrack and prolonging the conditions that have prompted it to pin rates near zero in the first place.
"I am very uncomfortable with calls to raise our policy rate sooner than later," Evans said.