Fed's Dudley Sees First Interest-Rate Hike This Year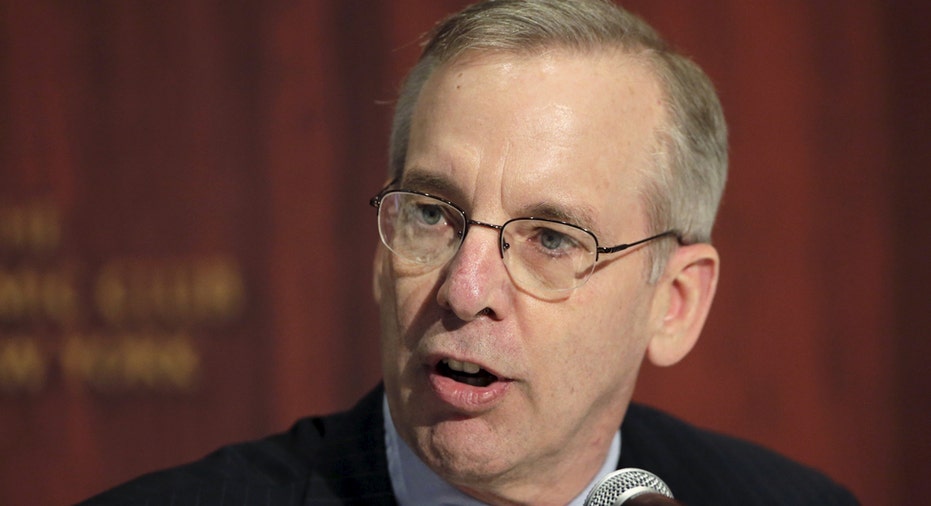 New York Federal Reserve President William Dudley said Monday he expects the central bank to raise interest rates later this year if economic momentum stays on track.
Dudley, speaking at an even in New York sponsored by the Wall Street Journal, didn't rule out an October liftoff of short-term interest rates, saying all meetings are "live." The Fed meets twice more this year, once in October and again in mid-December.
Dudley, an influential voting member of the policy setting Federal Open Market Committee and close ally of Fed Chair Janet Yellen, said he remains confident that factors keeping inflation below the Fed's 2% target rate will "flush out" and push inflation higher in the next year or two.
Weakening economic conditions around the globe, notably in China, that have pushed commodities prices lower have combined with a strong U.S. dollar and weak wage growth in the U.S. to keep inflation below the Fed's target range.
With inflation poised to move higher and the U.S. economy still growing, the Fed "will probably raise rates later this year," Dudley said. However, as is always the case when Fed policy makers forecast the timing of a rate hike, Dudley said that could change if economic momentum shifts in another direction.
Dudley also cleared the air on concerns for Yellen, who faltered at the tail end of a speech in Amherst, Mass. Last week, apparently dehydrated from a long day and a hot auditorium. Yellen is "fine," Dudley said.
At its September meeting, the Fed decided to delay raising rates, citing primarily economic turbulence overseas that roiled U.S. markets in August. The delay came after months of speculation that the Fed would raise rates in September for the first time in nearly a decade.
Dudley said criticism that the Fed has sent mixed messages regarding the timing of a rate hike are "unfair" because policy makers have said all along that the decision will be based on the data available to them at the time the decision is made.
The New York Fed president also reiterated that once liftoff occurs, rates will likely move higher gradually going forward. But the future trajectory of rate hikes will also depend on how the economy responds to the first rate hike.