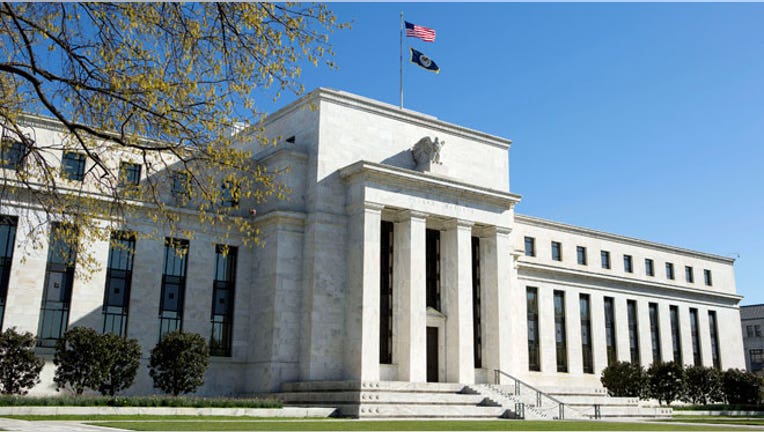 The Federal Reserve still needs to push hard against threats to the U.S. economic recovery and fiscal uncertainties in particular ``loom very large right now,'' an influential Fed policymaker said on Monday.    New York Fed President William Dudley defended the U.S. central bank's shock decision last week not to trim its aggressive bond-buying, arguing in a speech that any changes to the quantitative easing program (QE) must be based on the most recent measures of economic health.
A close ally of Fed Chairman Ben Bernanke, Dudley highlighted the drags from the sharp recent rise in longer-term interest rates, higher taxes and lower public spending adopted earlier this year, and questions over the U.S. debt limit and government funding as Congress meets this autumn.
"We must push against these headwinds forcefully to best achieve our objectives,'' Dudley, a consistent policy dove and a permanent voting member of the U.S. central bank's monetary policy committee, told an audience at Fordham University.
The comments were perhaps the strongest defense yet of the Fed's decision last week to keep buying $85 billion in bonds per month to support the economy, despite widespread financial market expectations that policymakers would reduce the pace a bit.
The decision set off a global stock rally and hit the U.S. dollar, prompting criticism that the Fed got cold feet after a year of running QE at the current pace, and that it misled investors.
But Dudley said two requirements for a policy change have not yet been met: evidence the labor market has improved and confidence that those gains will continue.
"I'd like to see economic news that makes me more confident that we will see continued improvement in the labor market,'' he said. "Then I would feel comfortable that the time had come to cut the pace of asset purchases.''
Though the U.S. jobless rate has fallen to 7.3 %last month from 8.1% a year earlier, Dudley said that drop masks ``much more modest improvement'' in hiring, job openings, quitting rates and the vacancy-to-unemployment ratio.
Changes to the asset-purchases ``need to be anchored in an assessment of how the economy is actually performing, how financial conditions are evolving, and how this affects the longer-term outlook and the risks around it,'' he said.