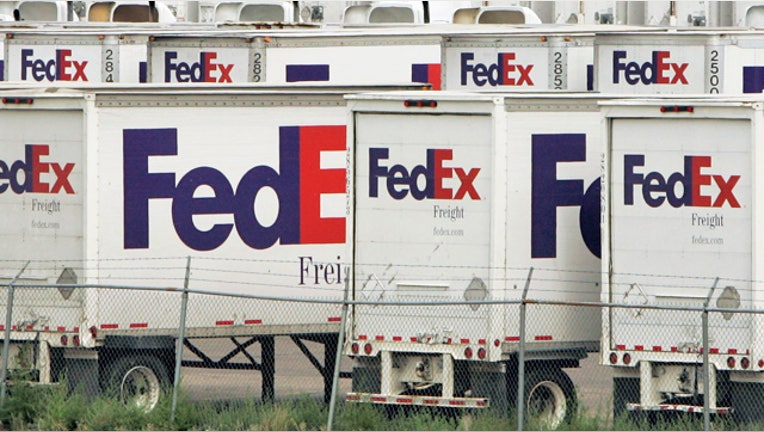 FedEx (NYSE:FDX) logged fiscal fourth-quarter results on Tuesday that exceeded expectations amid a 3.8% rise in revenue, but the shipping giant issued a disappointing outlook for the current quarter and full year.
Shares of FedEx retreated about 2% as the company's EPS beat was overshadowed by calls for slower growth ahead.
The Memphis-based company said it earned $550 million, or $1.73 a share, last quarter, down 1.4% from a year earlier when it earned $558 million, or $1.75 a share.
Excluding aircraft-impairment charges related to retiring aircraft, it earned $1.99 a share, topping the Street's view of $1.92.
Revenue increased 3.8% to $11 billion, compared with consensus calls from analysts for $11.1 billion. Operating margins slipped to 7.8% from 8.4%.
"FedEx delivered strong earnings results for fiscal 2012 due to the outstanding performance by FedEx Ground, our new value proposition at FedEx Freight and improved yields across all transportation segments," CEO Fred Smith said in a statement.
FedEx projected full-year EPS of $6.90 to $7.40. The midpoint of that new range, $7.15, would trail estimates on Wall Street for $7.39.
For the current quarter, the UPS (NYSE:UPS) rival expects to earn $1.45 to $1.60, which compares poorly with the Street's view of $1.70.
FedEx pointed to a number of headwinds, including higher employee-related costs such as a $150 million increase in pension costs.
"We expect to mitigate these challenges by reducing costs and improving efficiencies, and are continuing to evaluate additional actions to substantially improve FedEx Express margins," said Alan Graf Jr., FedEx's chief financial officer.
Shares of FedEx declined 1.8% to $86.91 ahead of the opening bell. The losses threaten to eat into the shares' 2012 gain of about 6%.