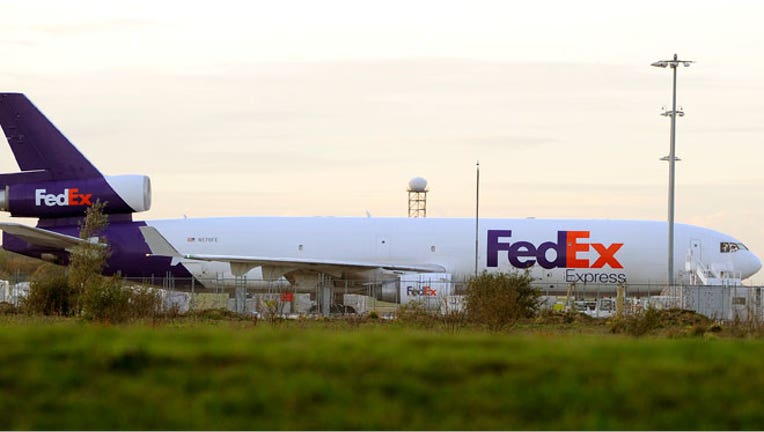 FedEx (NYSE:FDX) said it is quickening the pace of its fleet modernization by grounding older aircraft sooner than anticipated, as the shipper continues its plans to improve profitability.
The Memphis, Tenn.-based company, which will take a $100 million impairment charge for its quarter ended May 31, retired or moved up the retirement of 86 aircraft and 308 related engines. Ten of the aircraft and 21 engines are being retired immediately.
The moves come as FedEx looks to cut costs and update its fleet amid a slow economy. FedEx is particularly focused on updating the global network of its cargo airline FedEx Express.
"We are modernizing our aircraft fleet by retiring older, less-efficient, and less-reliable aircraft and replacing them with modern aircraft to build a fleet with higher reliability and better cost efficiency," David Bronczek, president and CEO of FedEx Express, said in a statement. "With the planned acquisition of new aircraft and projected slower economic growth than previously forecast, FedEx Express is lowering maintenance costs by aggressively parking and retiring aircraft."
In March, after FedEx reported a 31% drop in third-quarter earnings that missed the Street, executives suggested that some aircraft would be retired sooner than previously thought. Late Monday, FedEx said its aircraft retirements will increase fiscal 2014 depreciation expenses by $74 million versus 2013.
The company's fourth-quarter results are expected to be released on June 19.
FedEx first unveiled its "profit improvement" plan in the fall, mainly looking to improve the performance of its express division. The company hopes to achieve $1.7 billion in improved profitability in fiscal 2016 compared to 2013. Under the plan, U.S. employees in the express unit have been offered voluntary buyouts.
FedEx also announced that its board approved a one-cent raise in the company's quarterly cash dividend to 15 cents, payable on July 1.
Shares rose 90 cents to $98.60 Tuesday morning.