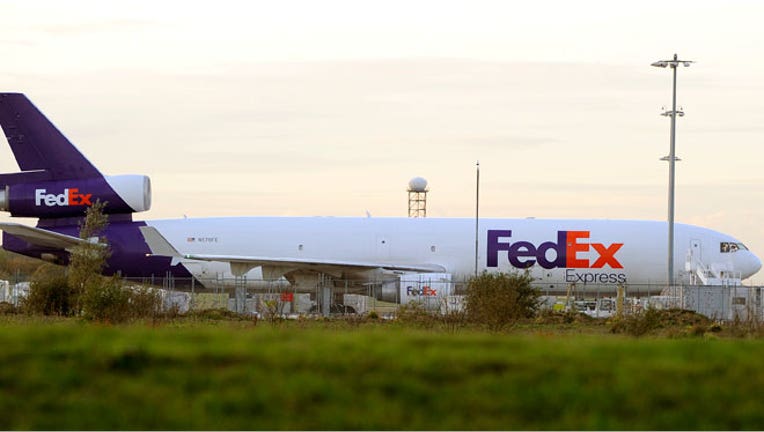 Shares of FedEx (NYSE:FDX) surged 7% on Tuesday as the shipping giant confirmed reaching a settlement over alleged customer overcharging and speculation swirls about hedge-fund giant Bill Ackman taking a major stake.
After underperforming the markets for the past three months, Tuesday's rally has lifted FedEx to levels unseen since March 19.
A FedEx spokesperson said in an email that the company has "reached a tentative settlement" that is subject to court approval in the overcharging case.
The settlement relates to a 2011 lawsuit that accused FedEx of "systematically overcharging" commercial and government customers for tens of thousands of packages deliveries.
It's not clear how much the settlement will cost FedEx. The spokesperson said details will become available during the approval process.
Plaintiffs in the lawsuit had requested a penalty worth three times the amount of the alleged overcharges.
While the settlement may come as a relief to shareholders concerned about the legal overhang, Wall Street was also buzzing about a potential investment in FedEx by Ackman's hedge fund, Pershing Square Capital Management.
Ackman didn't respond to a request for comment, while FedEx declined to comment.
According to a three-page letter seen by Reuters, Ackman is asking pension funds and endowments to commit $1 billion to a pair of new funds to help pay for an investment in an unnamed U.S. company.
"Because of confidentiality considerations, it is not prudent for us to share the target company name with all of our 500+ investors," Ackman wrote in the letter, adding that one unspecified institutional investor is poised to commit $200 million, Reuters said.
Some market participants are betting Ackman has set his sights on FedEx, which failed to keep up with the broader markets when they rallied to all-time highs this spring. The shipping giant began the day up just 8.5% over the past 12 months, compared with 21.3% for the S&P 500.
Shares of Memphis-based FedEx were up 7.31% to $106.05 Tuesday afternoon, making them the best performer on the S&P 500. The rally gives FedEx a 15.7% gain on the year and also appeared to trickle into UPS (NYSE:UPS), which was up 2.97% to $90.97.
An investment in FedEx would be Ackman's biggest bet since sinking $1 billion into a short position against controversial nutrition company Herbalife (NYSE:HLF), which eventually pitted Ackman against rival billionaire Carl Icahn.
Ackman has made a number of other investments in well-known U.S. companies, including a losing bet on discount retailer Target (NYSE:TGT) in 2007 and more recently department store J.C. Penney (NYSE:JCP). The hedge-fund manager also helped push out Bob McDonald, the former CEO of consumer-products giant Procter & Gamble (NYSE:PG).