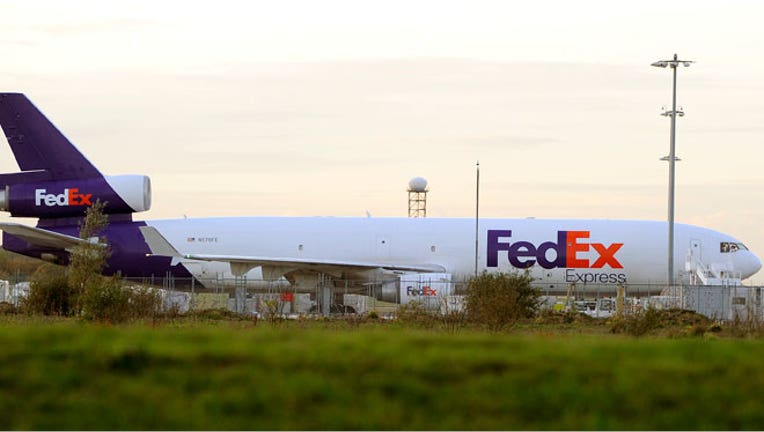 FedEx (NYSE:FDX) revealed on Wednesday a 6.5% increase in its first-quarter earnings, thanks in part to higher revenue from its ground shipping.
The company also backed its full-year outlook and said it will increase rates at its domestic express shipping business, its largest segment, by an average of 3.9% effective Jan. 6. In July, FedEx hiked freight shipping rates by 4.5%.
Shares jumped 2.2% to $113.12 in early morning trading. The stock is up about 23% on the year.
FedEx, the world's largest air-cargo shipper by revenue, reported a profit of $489 million, or $1.53 a share, compared to a year-ago profit of $459 million, or $1.45 a share.
Revenue climbed 2.1% to $11.02 billion.
Analysts were looking for per-share earnings of just $1.50 and revenue of $10.97 billion.
Operating margin widened to 7.2% from 6.9%.
Earlier this year, FedEx revealed it was quickening the pace of its fleet modernization by grounding older aircraft sooner than expected.
The company's overall restructuring plan calls for updating its air fleet and reorganizing its express, ground and freight businesses. FedEx hopes to achieve $1.7 billion in improved profitability in fiscal 2016 compared to 2013.
Chairman and Chief Executive Frederick W. Smith said FedEx Express will maintain its focus on cutting costs amid a challenging global economy. FedEx Ground continues to record strong profitability as a result of higher demand, he added.
Express shipping recorded a 0.4% decline in revenue in the latest period, while its operating profit increased 14%. Package volume ticked 1% higher in the U.S. and 4% internationally.
Ground shipping posted revenue growth of 11%, as demand in home delivery and commercial business services continued to improve. Operating profit increased 5.2%. Average daily volume was up 11% for FedEx Ground and 26% for FedEx SmartPost.