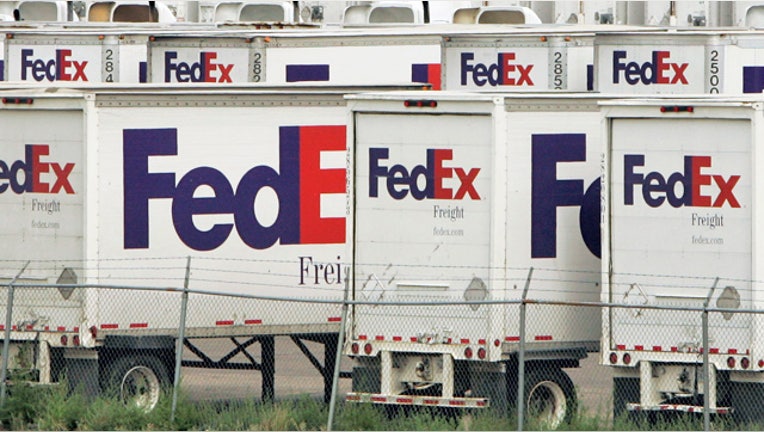 Package delivery company FedEx Corp (NYSE:FDX) reported a better-than-expected quarterly net profit on Wednesday but forecast full-year earnings would be below analysts' estimates due to lackluster global economic growth.
Memphis-based FedEx also said fuel expenses fell 30 percent due to low oil prices but its international business was hurt by declining fuel surcharges and the strong dollar.
The quarter included FedEx's crucial peak U.S. holiday season.
"We had a very successful peak season as volumes grew across all our segments," Chief Executive Officer Fred Smith said on a conference call with analysts.
Last month, FedEx's main rival, United Parcel Service Inc , reported a disappointing profit due to soaring peak season costs. UPS mobilized workers and equipment for an anticipated holiday surge that failed to materialize, forcing the company to begin applying surcharges for residential packages for this year's peak season.
FedEx's operating expenses rose just 1 percent during the quarter, while UPS' fourth-quarter expenses jumped nearly 16 percent, which also included a pension-related charge.
FedEx said on its earnings call it expects the U.S. economy to grow at a rate of 3.1 percent in both 2015 and 2016.
FedEx said fiscal third-quarter net profit soared 53 percent to $580 million, or $2.01 per share, from $378 million, or $1.23 per share, a year earlier. Analysts expected earnings per share of $1.87.
Revenue for the quarter ended Feb. 28 totaled $11.7 billion, up nearly 4 percent from $11.3 billion a year earlier. Analysts estimated $11.79 billion.
The company expects full-year earnings in a range of $8.80 to $8.95 per share, which it said "assumes continued moderate global economic growth." Analysts had expected earnings of $8.97 for the full fiscal year ending May 31.
In a note for clients, Cowen & Co analyst Helane Becker said that FedEx's results for the current would be hurt by the strong dollar and oil's recent rebound in prices.
"These are temporary problems that will affect FedEx's (fourth quarter) results and are unrelated to the improving core business," she wrote.
FedEx said package volumes in its international economy business rose 4 percent, while daily volumes in its U.S. ground package delivery business increased 7 percent.
Revenue in the express business was flat at $6.66 billion due to lower fuel surcharges and the stronger U.S. dollar. But revenue at the U.S. ground package delivery and freight units rose 12 percent and 6 percent, respectively.
FedEx shares were down nearly 2 percent at $172.28.
(Reporting by Nick Carey in Chicago; Editing by Chizu Nomiyama, Jeffrey Benkoe and David Gregorio)