FedEx Beats the Street, Offers Strong Outlook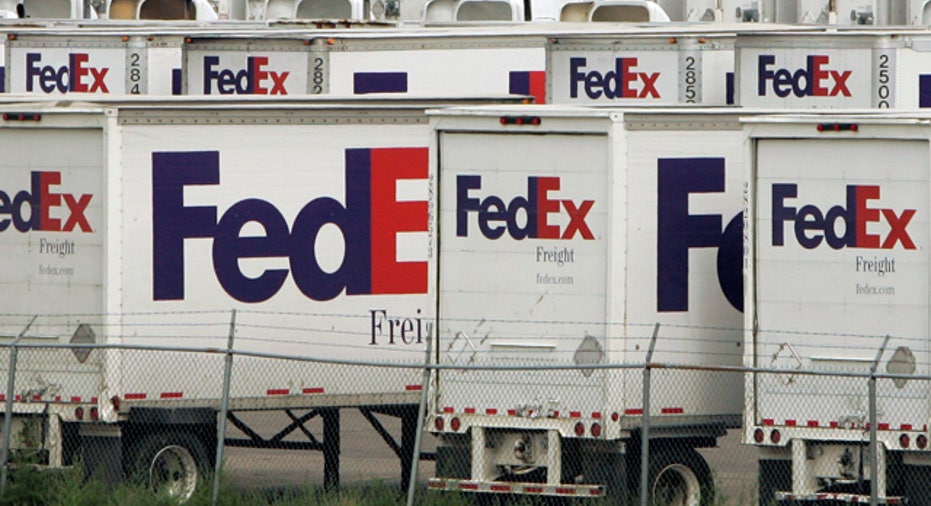 Shipping giant FedEx (NYSE:FDX) beat the Street with a stronger-than-expected 33% jump in fiscal fourth-quarter profits and revealed bullish guidance for the full year despite the tough economy.
The Memphis-based economic bellwether said it earned $558 million, or $1.75 a share, in the quarter ended May 31, compared with a profit of $419 million, or $1.33 a share, a year earlier. Analysts had called for EPS of $1.72.
Revenue climbed 12% to $10.55 billion, surpassing the Streets view of $10.41 billion. Operating margins expanded to 8.4% from 7.4%.
During fiscal 2011, an improved economy, strong customer demand and decisive actions to grow our business led to increased volumes and yields across all transportation segments, CEO Frederick Smith said in a statement.
FedEx issued an upbeat outlook, calling for first-quarter EPS of $1.40 to $1.60, compared with forecasts from analysts for $1.42.
For the full year, FedEx said it expects to earn $6.35 to $6.85 a share, which compares favorably with the Streets view of $6.49.
With this positive momentum, moderate economic growth and subsiding cost headwinds, FedEx is well positioned to deliver strong earnings growth in fiscal 2012, Smith said.
FedEx, the No. 2 U.S. shipping company, said its express revenue jumped 13% last quarter to $6.63 billion, while revenue at its ground segment climbed 15% to $2.26 billion. FedEx freight revenue gained 6% to $1.31 billion.
Shares of FedEx gained 2.26% to $91.14 ahead of Wednesdays open, putting them on track to trim their 2011 loss of 4.2%. Rival UPS (NYSE:UPS) rose 1.13% to $71.45.