Federal Financial Watchdog Seeks Prepaid Card Protections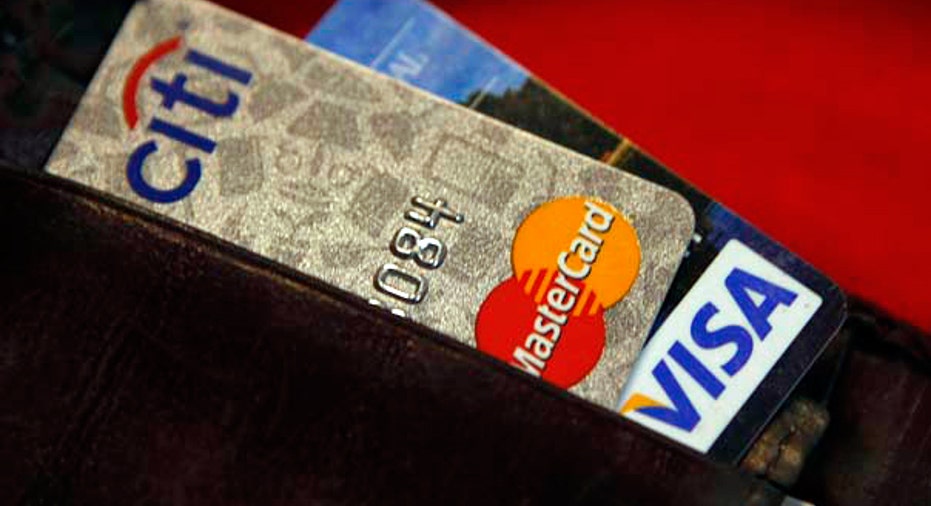 Reloadable prepaid payment cards  may soon have the same safeguards against fraud, hidden fees and losses that currently protect debit card users from abuses.
The federal Consumer Financial Protection Bureau (CFPB) today announced it will begin accepting public comments on potential new consumer protections for reloadable prepaid cards. It's the first step in drafting federal rules to regulate the increasingly popular cards, which allow users to load funds onto them and make online and in-store purchases just as they would with a debit card or credit card. When available funds are depleted, the cards can be reloaded again.
Consumer groups have long warned that prepaid cards are chock-full of fees and carry no mandatory protections if cards are lost, stolen or used by unauthorized parties. To make matters worse, many celebrities -- the Kardashian sisters and money adviser Suze Orman, most recently -- have lent their names to prepaid cards to lure potential buyers only to draw fire from consumer advocates.
Popular among 'the most vulnerable' "Right now prepaid cards have far fewer regulatory protections than bank accounts or debit cards or credit cards," CFPB Director Richard Cordray said in remarks prepared for a hearing on prepaid cards hosted May 23 by the agency in Durham, N.C. "This is especially troubling because the people who use prepaid cards are, in many instances, the most vulnerable among us. Every dollar they pay in hidden fees is a dollar they cannot spend on supporting their families. These consumers are least able to take a hit if their prepaid card is lost or stolen, and yet they often have no guaranteed protection against this kind of a disaster."
Michelle Jun, senior attorney at Consumers Union, the consumer advocacy arm of Consumer Reports magazine, applauds the agency for making the first steps toward regulating the cards.
"It's a very good thing," Jun says, "Consumers will have additional assurances if their card is lost or stolen or their account is involved in a data breach that they will have their funds back."
Currently, many of the prepaid card issuers offer limited consumer protections, but, as Jun notes, "That isn't the same thing as having them federally guaranteed. Currently, you're kind of at the whim of a customer service representative and what their knowledge of the terms of the card are. If it's a federal regulation, every consumer can point to the exact federal regs and say, 'You must do this for me.'"
The CFPB has not yet said what specific prepaid card regulations it will seek. In its request for public comments, the agency posed a series of questions for feedback, including how fees and important terms should be disclosed to potential card buyers, limits on cardholder liability should cards be lost, stolen or used fraudulently, and how best to assess the costs, benefits and potential consumer pitfalls of emerging new prepaid card features.
Prepaid protections Consumers Union has recommended the following best practices for prepaid card protection:
Insurance against losses. Currently, many but not all prepaid cards are insured by the Federal Deposit Insurance Corp. (FDIC) if the financial institution fails. Remedy: Extend the coverage to all prepaid cards.
Limited liability. Some but not all prepaid card issuers limit cardholder liability from theft or loss. Remedy: Limit liability to $50 if loss is reported within two business days and no more than $500 from three to 60 days.
Unauthorized transactions. Identity thieves can drain accounts with unauthorized purchases. Remedy: Zero liability for unauthorized transactions if reported within 60 days. 
Recovering money during disputes. If funds are missing or stolen from an account, the card user can be left in the lurch without access to money. Remedy: Require prepaid card issuers to investigate the incident within 10 days and replace the lost funds.  
"They are essentially the same protections that someone with a debit card would have," says Jun.
Cordray and the CFPB want consumers to be able to compare prices, fees and terms of the different prepaid cards offered on the market before they actually buy the cards. However, since many cards are packaged and sold on store racks, there is limited space to disclose many of the relevant details.
"Consumers should know what all the fees are before they decide to pick up a card and load it," says Jun, who recited a list of the potential card fees: activation, fee, monthly maintenance fee, loading fee, fees for use at the point of sale, bill payment fees, fees to check balances or obtain money at an ATM and fees to retrieve the remaining balances on cards when closing accounts.
People with limited access to traditional banking accounts -- referred to as the "unbanked" and "underbanked" -- rely heavily on prepaid cards for a variety of payment transactions. Cordray estimates about 9 million U.S. families are unbanked and another 21 million families are underbanked.
A 2011 Mercator Advisory Group study estimates the total amount of money loaded onto prepaid cards to hit $167 billion by 2014 -- up from just $12 billion in 2007. The most widely used prepaid cards are general purpose reloadable "open loop" cards, meaning they can be used to purchase merchandise anywhere electronic payment networks (such as Visa, MasterCard or American Express) are accepted.
The CFPB's proposal rules will not cover closed loop cards that can be used only at certain retail outlets, nor will they cover gift cards, electronic benefits transfer (EBT) cards, nonreloadable cards, payroll cards or debit cards linked to checking accounts.
To help consumers answer questions about prepaid cards, the CFPB also launched a new website: Ask CFPB: Prepaid Cards.
How to comment To comment, mail responses to Monica Jackson, Office of the Executive Secretary, Consumer Financial Protection Bureau, 1700G Street, N.W., Washington, DC 20552. Or, submit a comment online at Regulations.gov. Search for CFPB and prepaid cards or refer to Docket No. CFPB-20120019 or Regulatory Identification Number (RIN) 3170-AA22.