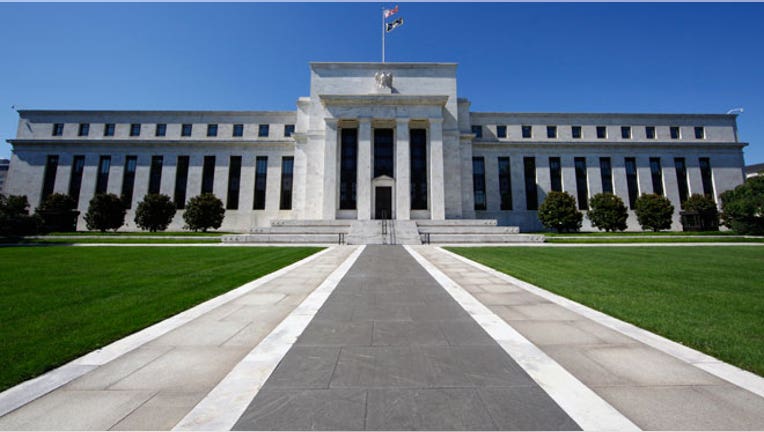 Federal Reserve officials are growing more comfortable with the idea of beginning to tighten policy next month, as the U.S. labor market's improvement makes it harder for even dovish officials to justify historically low interest rates.
Data on Friday pointing to a firming economy and job market, as well as comments from Fed officials, suggest weak U.S. inflation and outside risks like China's recent stock market crash are unlikely to dissuade the central bank from raising rates at a mid-September meeting.
As financial markets prepare for rates to rise from near zero, where they have been since the depths of the financial crisis in late 2008, current and former Fed officials who spoke to Reuters worry that delay could damage the bank's reputation, especially if the world's largest economy picks up steam.
While Fed Chair Janet Yellen has said that rate rises would be "gradual," she has laid the ground for a hike this year.
"She is willing to move," said David Stockton, the central bank's former research director and a fellow at the Peterson Institute for International Economics.
"I think they probably will move in September and I think she is probably going to be on board with that."
The economy's sharp winter slide, alongside a strengthening dollar and falling oil prices, pushed the Fed to back off its long-telegraphed plan to raise rates by mid-2015.
A second-quarter rebound to a 2.3 percent economic growth rate emboldened those who viewed earlier weakness as temporary and not a symptom of deeper fragility in the recovery.
Government data on Friday suggested the economy started the third quarter on yet firmer footing, with growth accelerating in an index of total hours worked across America.
The share of workers who are unable to get full-time work, a key measure for Yellen, fell to its lowest level since September 2008. Unemployment held steady at 5.3 percent, almost half of its recessionary high.
Monthly job gains have averaged 211,000 so far this year and Friday's data showed another month of gains across wide swaths of the economy, with only energy a laggard.
Record levels of job openings and a fall in the number of long-term unemployed have also satisfied many of the measures that Yellen has stressed since taking office last year, according to current and former policymakers.
Economists are increasingly setting a low bar of 200,000 as the monthly level of jobs growth needed to keep the Fed on track to tighten next month. The August jobs report comes on Sept. 4.
"If we get confirmation of the current trend I think September is a good bet," said Roberto Perli, partner at research firm Cornerstone Macro and a former senior Fed staffer.
A WINDOW TO HIKE
Last month Boston Fed President Eric Rosengren, who like Yellen has long advocated sticking with near-zero rates to get more Americans back to work, told Reuters even he could endorse a rate hike at the Sept. 16-17 policy meeting if labor markets continued to improve.
This week the Atlanta Fed's Dennis Lockhart, a centrist whose views usually reflect that of the core decision-makers, said in a newspaper interview it would take a "significant deterioration" in the economy to convince him not to support a measured tightening next month.
Futures traders, who had long eyed December or later for a hike, have been shifting bets to September. On Friday, traders in the overnight indexed swaps market saw a 52 percent chance of September, up from 47 percent before the payrolls report.
Clearing the path even more for the central bank, a wide range of short-term interest rates, from overnight bank borrowing to corporate bonds, have been edging higher since Yellen said that "an advantage" to raising rates a bit earlier was a more gradual path of hikes.
To be sure, inflation remains below the Fed's 2 percent target and Friday's data did nothing to resolve the mystery of why a firming economy and a labor market that looks near full employment has yet to produce substantial wage gains. Average hourly earnings were up just 2.1 percent from a year earlier.
New York Fed President William Dudley, among the most influential policymakers, has said he would be "very surprised if (the rate hike) was a big surprise to anyone" when it happened, implying that the central bank may have to work harder over the next month to prepare markets.
Yet the Fed gave a strong signal last week when its policy-setting committee said it now needed to see only "some" more improvement in the labor market.
"The Fed would like to get the first move out of the way - it would be in its best interest and in the markets' as well," said Perli. "You might miss a window if you wait too long." (Additional reporting by Jason Lange in Washington; Editing by Meredith Mazzilli)