Fed Chief Summers? White House Says Not So Fast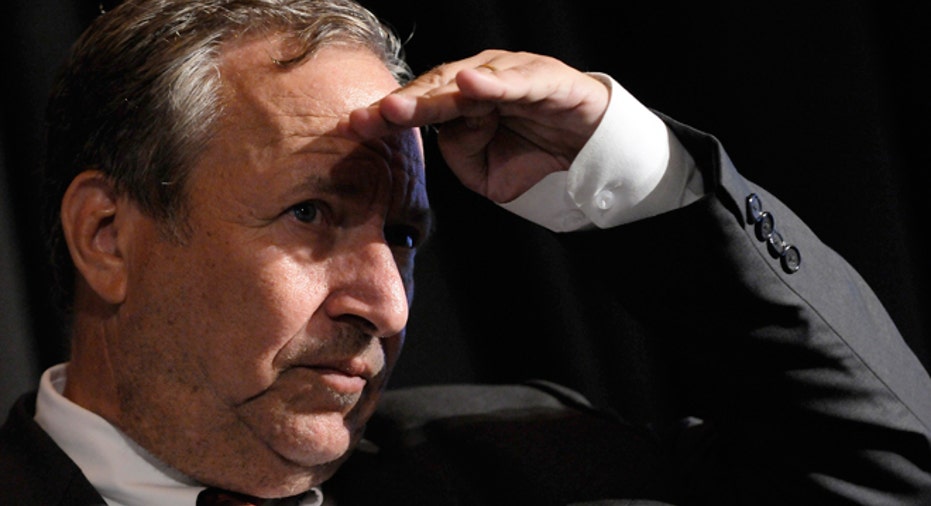 It's no secret Larry Summers is the front runner to become the next Fed chief, but the White House denied a report on Friday that suggested the brilliant economist should already be ordering new business cards.
"No decisions have been made" on a Fed appointment, a senior administration official told FOX Business.
The comments come in response to a story in Japanese news agency Nikkei, which reported President Obama is going to name Summers as Ben Bernanke's replacement at the Federal Reserve.
The report, which cited unnamed sources, said the White House is expected to unveil the move as early as next week.
Obama is also set to name Lael Brainard, who currently serves as Treasury undersecretary, as the Fed's new vice chairman, Nikkei reported.
It remains unclear whether Summers, who previously served as a top economic adviser to Obama, has enough support in Congress to be confirmed as Fed chief.
"Our friends at Nikkei apparently have overlooked the enormous challenges to his nomination that would arise in the Senate," Greg Valliere, chief political strategist at Potomac Research Group, wrote in a note to clients on Friday.
Summers has been criticized for his close ties to Wall Street, efforts to deregulate banks and comments he said about women while he was president of Harvard. Others question whether Summers has the right temperament for the consensus-building job of Fed chief.
With those concerns in mind, more than 400 U.S. economists have signed an open letter urging Obama pick Janet Yellen, the current Fed vice chair, instead of Summers.
In an apparent effort to draw a contrast with Summers, the letter credits Yellen for her willingness "to hear multiple points of view and to bring many voices into the policymaking arena" and also notes she is "not beholden to a single interest group, nor to a single industry."
The endorsement was signed by a number of high-profile economists, including Nobel Prize winner Joseph Stiglitz of Columbia University, Christina Romer, a former chair of the Council of Economic Advisers in the Obama administration, and former Fed vice-chairmen Alan Blinder, now at Princeton University,
It's also not clear how the White House's recent struggles to get support for military action in Syria may impact the race to succeed Bernanke. Obama may decide he does not have enough political capital to risk a fight over Summers on top of looming battles on the budget and debt ceiling.
Investors hoping the Fed's easy-money policies will continue are probably hoping Summers does not get the nomination as he is seen as less dovish than Yellen, who has consistently supported Bernanke's policies.
FOX Business reporter Peter Barnes contributed to this report.