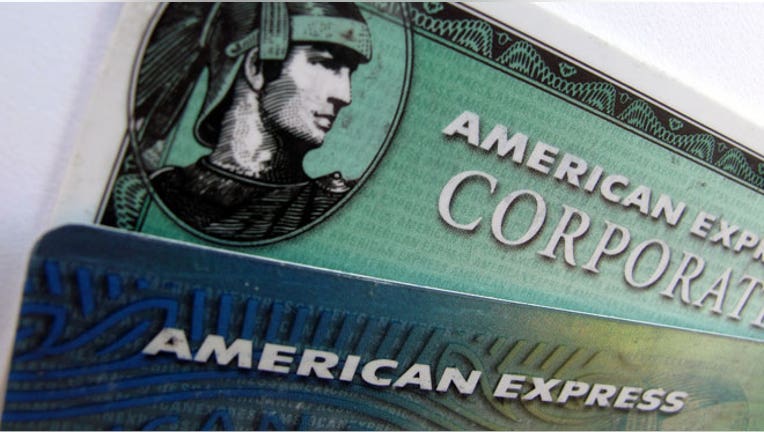 American Express (NYSE:AXP) said Thursday the Federal Reserve has blessed a more conservative capital plan that would still allow the card giant to buy back $3.2 billion of stock over the final three quarters of 2013.
AmEx said the Fed also did not object to its current plan to raise its dividend by 15%, or 3 cents per share, to 23 cents. That dividend increase is unchanged from AmEx's original plan.
Shares of the card giant rallied about 1% in after-hours trading following the disclosure, which represents a $1.5 billion decrease in buybacks than the company originally sought.
The announcement by AmEx stands in contrast with negative developments for financial giants J.P. Morgan Chase (NYSE:JPM) and Goldman Sachs (NYSE:GS), which the Fed said must resubmit their capital plans due to weaknesses that require "immediate attention."
AmEx said it now plans to buy back up to $3.2 billion of common shares during the final three quarters of 2013 and an additional $1 billion in the first quarter of 2014. Previously, the company sought to repurchase up to $4.7 billion over the final three quarters of this year and then another $1 billion in the first quarter of next year.
The decrease comes after the Fed's stress tests revealed AmEx's initial plan would have generated capital ratios below minimum thresholds for at least one quarter in an adverse economic scenario.
AmEx said its capital plans were based on the company's "own internal analysis of operating performance" and yielded a minimum Tier 1 common ratio of 9.2%, well above the 5% threshold set by the Fed. However, the Fed's models and analysis concluded AmEx's Tier 1 ratios would dip to 4.97%.
The company's "initial plan was influenced, in part, by its actual performance during the financial crises of 2008-09, when American Express remained profitable each quarter and maintained its regular dividend  and up to an additional $1 billion in the first quarter of 2014," AmEx said in a statement.
AmEx said it still plans to repurchase $800 million of common stock during the first quarter under its 2012 Fed-approved capital plan.
The company also noted that the 2013 share buybacks would be "in line with the amounts that were actually repurchased" in 2012 under the prior capital plan.
AmEx said the dividend and buyback plans are still subject to approval by the company's board.
Shares of New York-based AmEx gained 0.8% to $65.90 in extended trading on Thursday.