Fed: Bankers' Pay Should Be Tied to Risk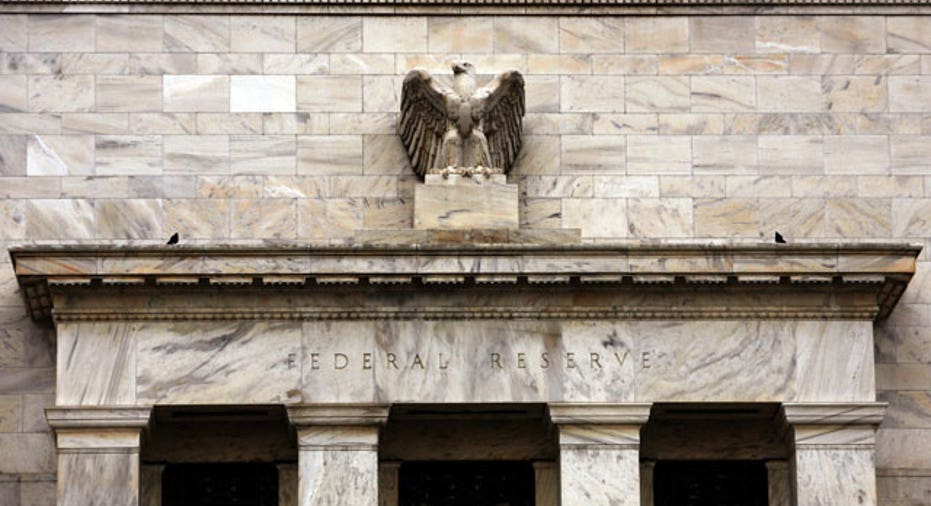 Large banks need to tie more employees' compensation to the risks their decisions pose to their institutions, through such things as deferred pay, the Federal Reserve said in a report released on Wednesday.
The Fed said, however, that banks continue to make progress toward better aligning compensation and risk-taking.
Bank pay practices have been blamed by regulators and industry critics for spurring some of the excessive risk-taking that contributed to the 2007-2009 financial crisis.
Regulators have been pushing banks to take steps so that pay practices encourage decisions by executives that are to the long-term benefit of the bank, and not in search of short-term gains that boost bonuses.
In late 2009, the Fed began an effort to review bank pay practices.
On Wednesday, the central bank said that, while progress has been made, banks need to do more.
One issue highlighted in the report is deferring employees' pay so that bonuses and other forms of compensation can be reduced if decisions turn out worse for the bank over time.
``Most firms still have work to do to implement such arrangements for a larger set of employees and to more closely link such reductions to individual employees' actions, particularly for employees below the senior executive level,'' the Fed said in its report.
Banks are dong a better job in this area when it comes to the executive suites, according to the Fed.
For instance, the report says that more than 60 percent of senior executives' pay is now, on average, deferred, which is higher than international guidelines.
The Fed also said that firms have done a better job of involving risk-management departments in the design of pay packages, but that some banks, which it did not name, have not done enough.
The report focuses on 25 large banks including Goldman Sachs, JPMorgan Chase and Morgan Stanley .
In February, U.S. banking regulators released a proposed rule that would require executives at the largest financial institutions to have half of their bonuses deferred for at least three years.
A final rule has yet to be completed.
The Fed defended actions taken in the United States compared to Europe, where pay rules are viewed as being particularly tough.
In its report, the Fed argues that in the United States more of deferred pay consists of stock, which in turn makes it more closely tied to a bank's long-term performance.
``Overall, the net exposure of an employee to a firm's performance over time is not necessarily larger under the EU regulation than under the simpler structures often seen at U.S. firms,'' the report says. (Reporting by Dave Clarke; Editing by Dave Zimmerman and Tim Dobbyn)