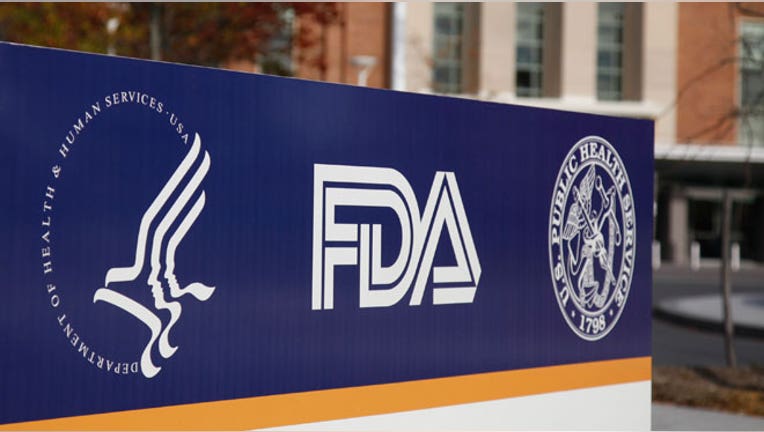 U.S. health regulators are asking for advice on whether, and when, heart safety studies should be required for new obesity drugs, possibly adding a new hurdle on their path to approval.
An advisory panel to the U.S. Food and Drug Administration will discuss this week whether regulators should mandate such trials before the drugs can be marketed in the United States.
Ahead of the two-day meeting that begins on Wednesday, FDA staff reviewers said the panel must weigh the potential benefits to heart health gained by helping people lose weight, versus a history of heart problems that have cropped up in longer-term clinical studies of slimming drugs.
"Obesity affects millions of people in the United States and increases the risk of premature death and cardiovascular disease," FDA staff said in documents released online on Monday.
"Thus, the cardiovascular assessment of drugs developed for the treatment of obesity is an important public health issue."
The discussion comes as a new crop of obesity drugs await a decision on marketing approval from the FDA. They are the first such treatments that may reach the market in over a decade, and many expect their manufacturers will be required to carry out follow-up studies on heart risks.
The agency is set to decide in mid-April on Vivus Inc's Qnexa. Outside advisers are due to review Arena Pharmaceuticals Inc's lorcaserin in May, while Contrave by Orexigen Therapeutics Inc has several more years of trials ahead.
Obesity has become an epidemic in the United States, leading to a huge increase in diabetes and a host of related health problems, including heart disease. But many potential weight-loss drugs have either failed or been abandoned due to safety issues.
In public health studies, weight loss has generally been tied to positive effects on the heart, including lower blood pressure, FDA reviewers said.
But a few trials of the long-term heart safety of obesity drugs have shown they actually increase heart risks, or have no effect on heart health, the FDA staff said.
The infamous diet drug "fen-phen" was pulled from the market in 1997 after reports of sometimes fatal heart-valve problems.
And Abbott Laboratories pulled its weight-loss drug Meridia from the U.S. market in 2010 after a study showed it increased the risk of heart attacks and stroke in some patients.
The FDA already requires makers of pills for Type 2 diabetes to prove their drugs do not increase the risk of heart attacks or other heart problems, and to test patients who may be at higher risk for heart disease, such as the elderly.
The panel will vote on Thursday on whether obesity pills that have no heart safety signals in clinical trials should still have to prove they do not increase heart risks before they are approved, and how to design the heart studies.
Cory Kasimov, analyst at JP Morgan, said it may take the FDA another year or more to issue final guidance on heart trials for obesity drugs.
"With this timeline in mind, and the pressure on the FDA to address the obesity issue, we don't see a significant delay for Qnexa as likely," Kasimov said in a research note.
The panel's vote this week is also unlikely to have an impact on development of Orexigen's Contrave, as the company is already testing heart safety after an initial rejection from the FDA.
And with Arena Pharmaceuticals' lorcaserin, U.S. drugs regulators were more concerned about cancerous tumors found in rats.
Vivus shares were down 0.3 percent at $21.25 on Nasdaq on Monday afternoon and Orexigen shares were unchanged at $4.89.
Shares of Arena Pharmaceuticals climbed 20 percent after the European Health Agency accepted the company's application for lorcaserin.