FDA Gives Bristol-Myers' Hepatitis Drug 'Breakthrough' Designation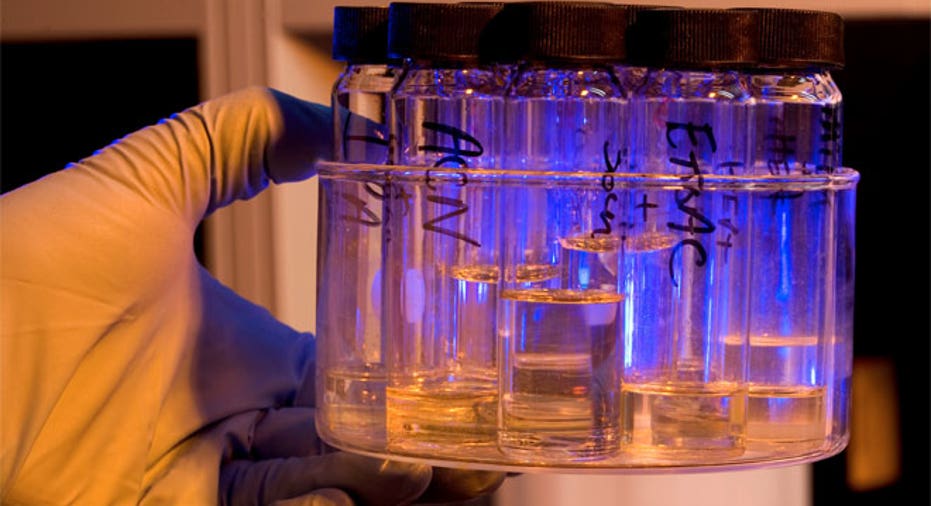 Bristol-Myers Squibb's (NYSE:BMY) investigational treatment for hepatitis C infection was awarded "breakthrough therapy designation" on Monday by U.S. drug regulators.
The U.S. Food and Drug Administration has only approved four breakthrough therapies since the FDA's Safety and Innovation Act was signed into law in July 2012.
The rare designation is intended to expedite the development and review process of drugs for serious or life-threatening conditions. These drugs are put on a fast-track approval program and given intensive guidance from the FDA.
The approval of Bristol-Myers' combination therapy for the treatment of genotype 1b chronic hepatitis C infection follows preliminary data from an ongoing late-stage trial.
In that study, the New York-based drug giant is evaluating the all-oral regimen of  daclatasvir (DCV), an investigational NS5A replication complex inhibitor, and asunaprevir (ASV), an investigational NS3 protease inhibitor, without existing hepatitis C drug ribavirin.
This is the second DCV-based regimen to get FDA breakthrough designation, which        Bristol-Myers said further underscores its "potential to help address the high unmet needs of the HCV patient population." The first was submitted by Gilead Science (NASDAQ:GILD) in 2013.
Roughly 170 million people worldwide are infected with hepatitis C, including an estimated 2.7  million to 3.9 million chronically infected in the U.S. Many of these people have been infected for decades, putting them at heightened risk for developing serious, potentially life-threatening liver disease.
"This is an important milestone for Bristol-Myers Squibb as we continue our strategic focus on the development of innovative medicines to address areas of high unmet medical need, where potential expedited review can make a critical difference for patients," said Brian Daniels, senior vice president of research and development in Bristol-Myers' Global Development and Medical Affairs group.
The European Medicines Agency is reviewing a similar Bristol-Myers therapy under an accelerated regulatory review. The drug giant also filed an application for approval in Japan in October 2013.
Its shares were up 0.70% to $54.51 in recent trade.