FDA Delays Afrezza Decision by Three Months, MannKind Shares Slump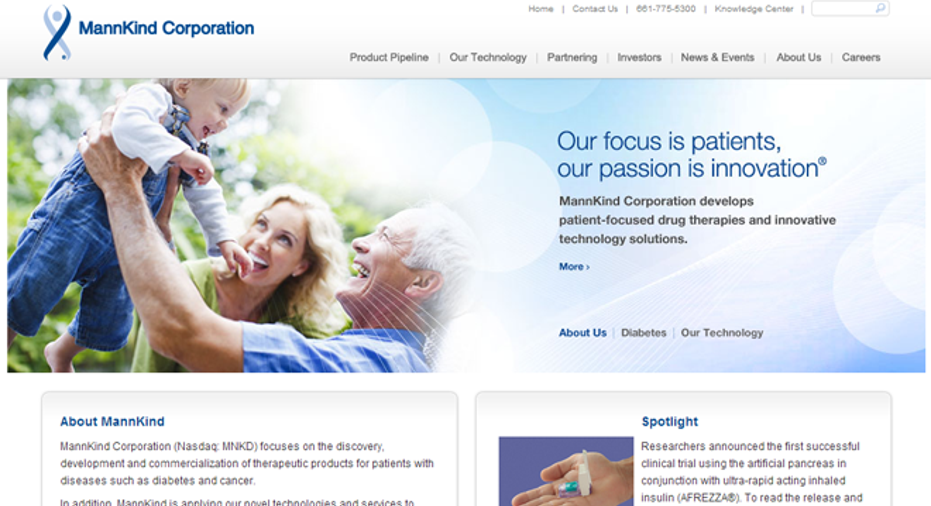 Health regulators delayed a decision on MannKind's (NASDAQ:MNKD) experimental diabetes inhalant for three months on Monday, sending shares of the drug company down close to 11% to $6.14 in recent trade.
While the decision comes days after a third-party group recommended the U.S. Food and Drug Administration vote in favor of marketing approval, the three-month delay was expected to provide the FDA ample to review the mounds of data submitted by MannKind.
The FDA historically follows the recommendations of its third-party committees.
The FDA now has until July 15 to make a decision on Afrezza, allowing it time for a full review of the information submitted by MannKind in response to the FDA's requests.
The drug company submitted a new drug application for Afrezza in 2010 as a tool to improve glycemic control in adult patients with type 1 and type 2 diabetes mellitus. In early 2011, the FDA rejected the drug and required an additional two clinical trials.
An FDA committee last week voted 13 to 1 to recommend that the inhaled treatment be granted marketing approval by the FDA to improve glycemic control in adults with type 1 diabetes, and unanimously that it be granted approval for patients with type 2.
That vote had sent MannKind's shares up more than 80% in one day.
However, the optimistic review came less than a week after the committee raised certain dosing and safety questions about Afrezza.